As an owner of a food and beverage business, you're sometimes wearing too many hats. You're HR, Ops, and sometimes a server and kitchen staff, all rolled into one.
Out of your many concerns, we know that staffing is a constant issue that's top of mind for business owners and managers in the industry. Wouldn't it be great if there was a tool that could help you manage your hiring process from beginning to end?
There is. It's called an applicant tracking system, or ATS. An ATS can help you manage your hiring process so you can find the right candidates for your business. You might think, "I'm not exactly running a big tech company, why would I need to use a "fancy" tool to track my applicants."
But an ATS can really help businesses, especially F&B businesses, to streamline the hiring process so you can then focus on your core business — making customers happy with the good food you serve along with an impeccable dining experience.
Here are just a few of the ways an ATS can help your F&B business manage, track, and consolidate the potential new members of your dream team.
F&B Businesses and Applicant Tracking Systems
An applicant tracking system (ATS) is a software that helps businesses manage the recruitment pipeline. This system allows businesses to collect and store data on potential employees, and helps managers to streamline the hiring process by sorting through resumes and cover letters to find the best candidates.
You might not think it's important, but an Applicant Tracking System is vital for the operations of an F&B business. It definitely beats looking through countless applications through emails, or worse, never-ending WhatsApp group chats.
You'll be able to screen candidates, manage the number of applications that are coming through, and track the progress of the hiring of a role. All of those features can help streamline the application process, allowing you to fill up your vacancies for a new chef or kitchen staff, or member of the service crew in no time.
By managing all applications in one place, you can save time by not having to search through different applications just to find a suitable candidate. An ATS can also help you assess candidates more effectively.
Organise resumes and cover letters into a searchable database, and you can easily compare candidates against each other. This allows you to find the best candidate for the job, rather than relying on gut instinct alone.
How an ATS Can Help Streamline the Hiring Process
When it comes to hiring for your food and beverage business, an applicant tracking system (ATS) can be a huge help.
Here's How an Applicant Tracking System Can Streamline The Hiring Process: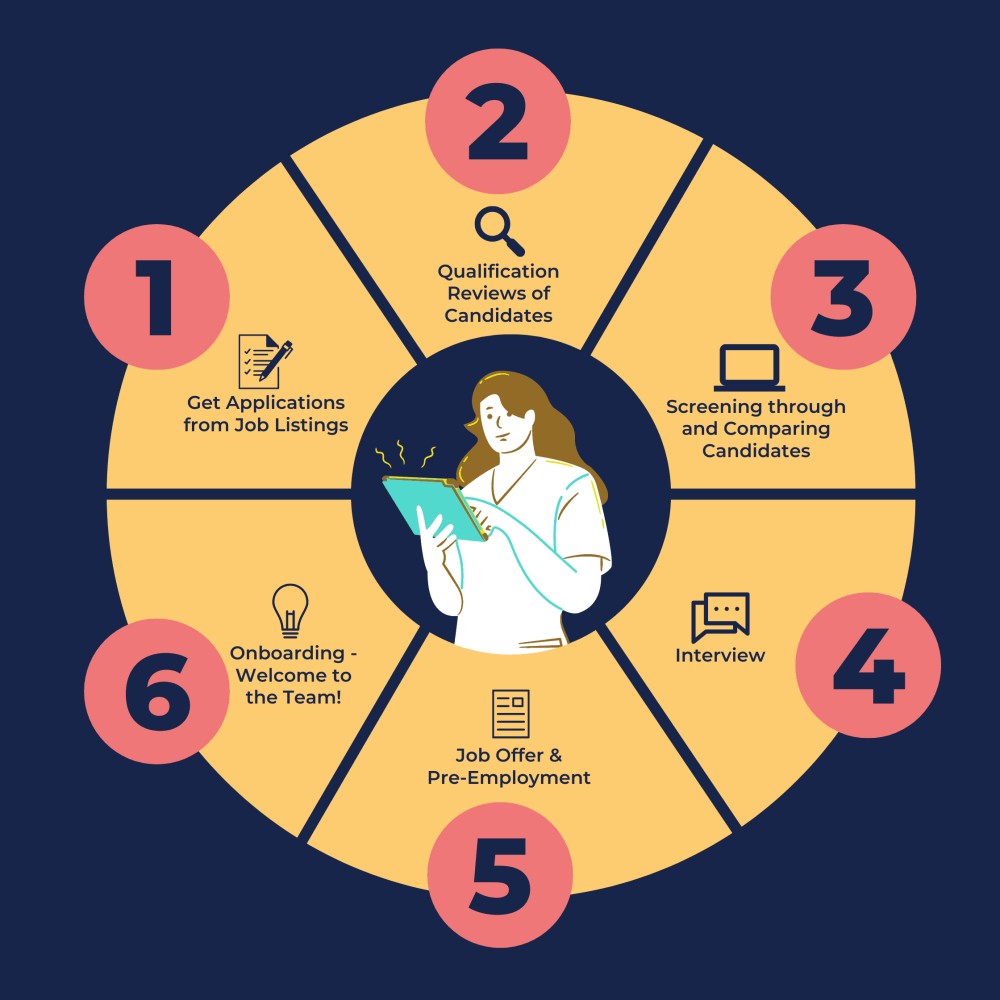 1. An ATS helps to manage and monitor the recruiting process. All the information related to applicants is collected in one place, making it easy to keep track of who has been interviewed, who has been hired, and who is still in the running.
Your ATS can help you develop and execute a more efficient workflow when you're hiring. You can easily track where each candidate is in the process, and what still needs to be done. This lets you move candidates through the recruitment pipeline more quickly and efficiently.
An ATS can help automate the process of sorting through resumes and applications. This can save a lot of time and help you to quickly identify the best candidates for the job.
2. It goes without saying that a consistent and engaging recruitment process strengthens your employer branding. When candidates have a positive experience with your company—from start to finish—they're more likely to want to work for you. An Applicant Tracking System can help make sure your recruitment process is consistently on point
3. An ATS allows you to create a central source of information about candidates. This makes it easy for employers to review resumes and applications, as well as contact former employers or references for more information.
4. An Applicant Tracking System can streamline your hiring process by managing your recruitment pipeline in one easy-to-use platform. This lets you keep track of all your applicants in one place, making it easy to find the best candidate for the job.
As you can see, using an ATS would help make the hiring process simpler and more efficient for your Food and Beverage business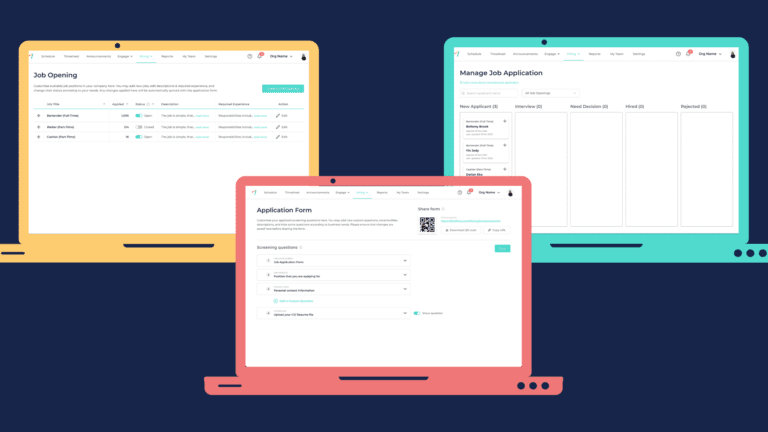 How to Choose the Right ATS for Your F&B Business
Now that you know all the ways an ATS can help your food and beverage business, you might be wondering how to choose the right one. Here are a few tips:
– Identify the features that are most relevant to your business. If you're running a small restaurant, you might not need all the bells and whistles that come with a more complex system.
– Consider ease of use. You want an ATS that's easy to set up and use, so you don't waste valuable time trying to figure it out.
– Take price into account, but don't let it be the only deciding factor. Don't feel the need to spend a ton on an ATS just because Peter from the café down the street is using a particular software.
It's important to start implementing an ATS for your F&B business so you can start reaping its benefits as soon as you can. There's no need to get bogged down in software comparisons, and spend weeks figuring out if this is the "right ATS" for you.
FAQs About ATSs and F&B Businesses
Now that we've gone over some of the basics of ATSs, let's answer some frequently asked questions about how they can help food and beverage businesses.
– Can an ATS help streamline the hiring process?
Yes, an ATS can help streamline the hiring process by automating applicant management. This means that you can spend less time sifting through applications and more time interviewing candidates.
– What is an ATS?
An applicant tracking system (ATS) is a software used by businesses to manage recruitment and applications.
– How can an ATS help my food and beverage business?
An ATS can help your food and beverage business by streamlining the hiring process and automating applicant management.
Why an ATS Should Be Part of Your F&B Operations
If you're in the food and beverage business, an applicant tracking system can help you save time and money while streamlining your hiring process. An ATS can help you post job openings to multiple job boards with one click, track applicants automatically, and keep all your hiring data in one central location.
With an ATS, you can quickly and easily identify the most qualified candidates for your open positions. You can also use an ATS to keep track of your recruitment pipeline and measure your hiring progress over time.
If you're not using an ATS in your food and beverage business, you're missing out on a valuable tool that can help you save time and money while improving your hiring process.
The ATS Built for F&Bs
At StaffAny, we believe that the manual processes in F&B that take too much time and effort should be streamlined and made easy.
That's why, on top of our main Employee Scheduling system, we built our very own Applicant Tracking System, to help F&B businesses like you keep track of your incoming applicants, manage your job listings and applications, and consolidate everything into one simple platform.