Time tools that connect your business operations with HR. Schedules, time-clock, and timesheets all in one place. So you can make time to focus on what matters.
Time tools you need that
build trust from within
When you use StaffAny, your team's hours, off days, and performance is in one place. Workplace transparency will prevent disputes, and build a happy workplace.
"It has since transformed and improved the way we work"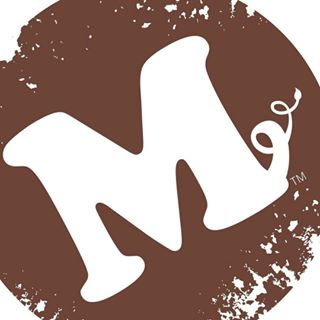 Casey, HR Manager
Morganfield's
The Missing Link Between Operations and HR
What you plan for will frequently change based on what happens on the ground. StaffAny synchronises all changes and keeps HR updated in real time.
Connected Workforce Improves Performance
Empower everyone in your team to take ownership of their work and performance. Have a peace of mind and oversight of what is going on the ground.
AUTOMATE THE MANUAL TASKS
Delightful, Automated Experience
No one likes spreadsheets, after a backbreaking shift. StaffAny does the heavy lifting by showing things that need your attention.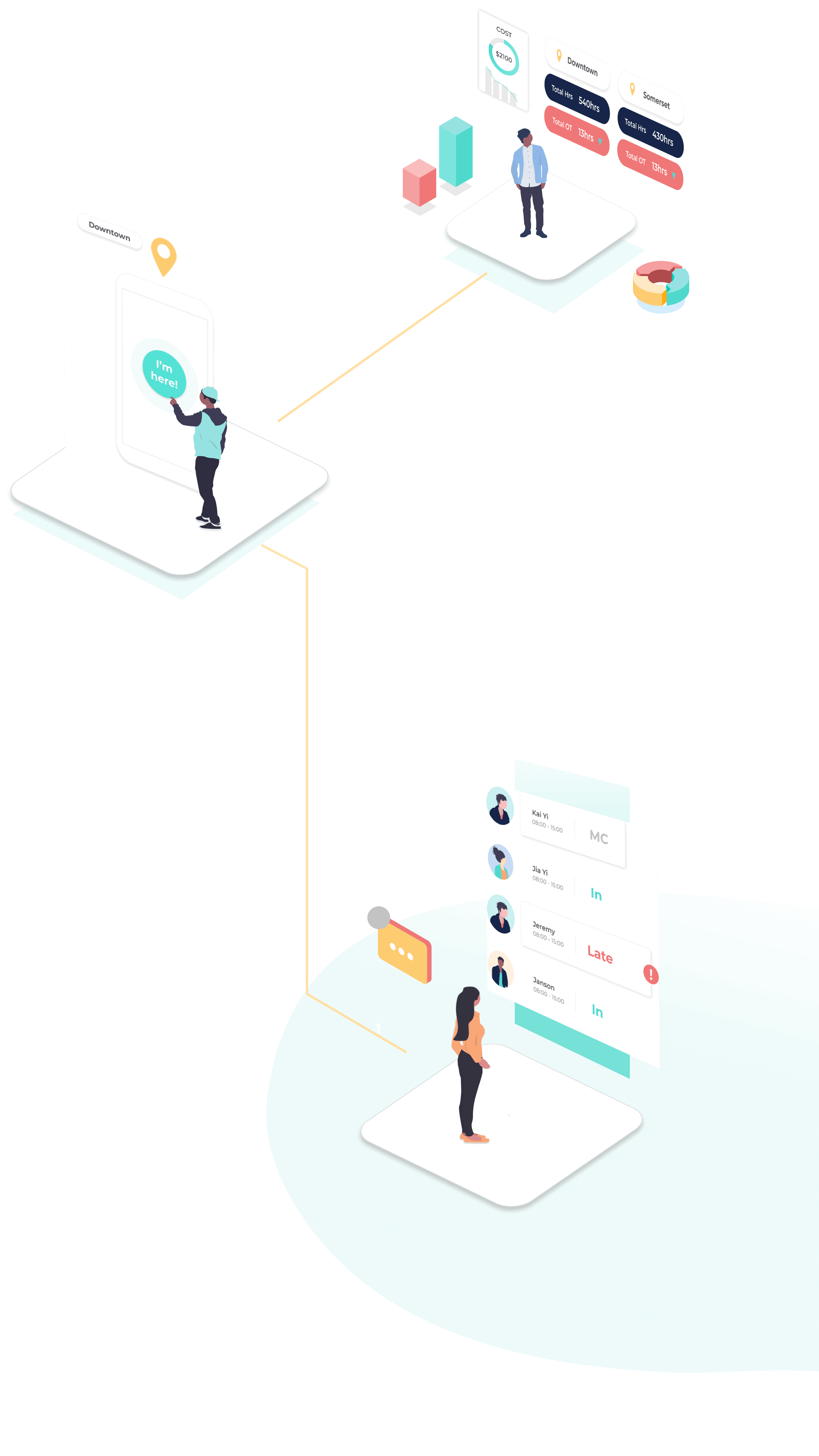 We know you care more than just sales and revenue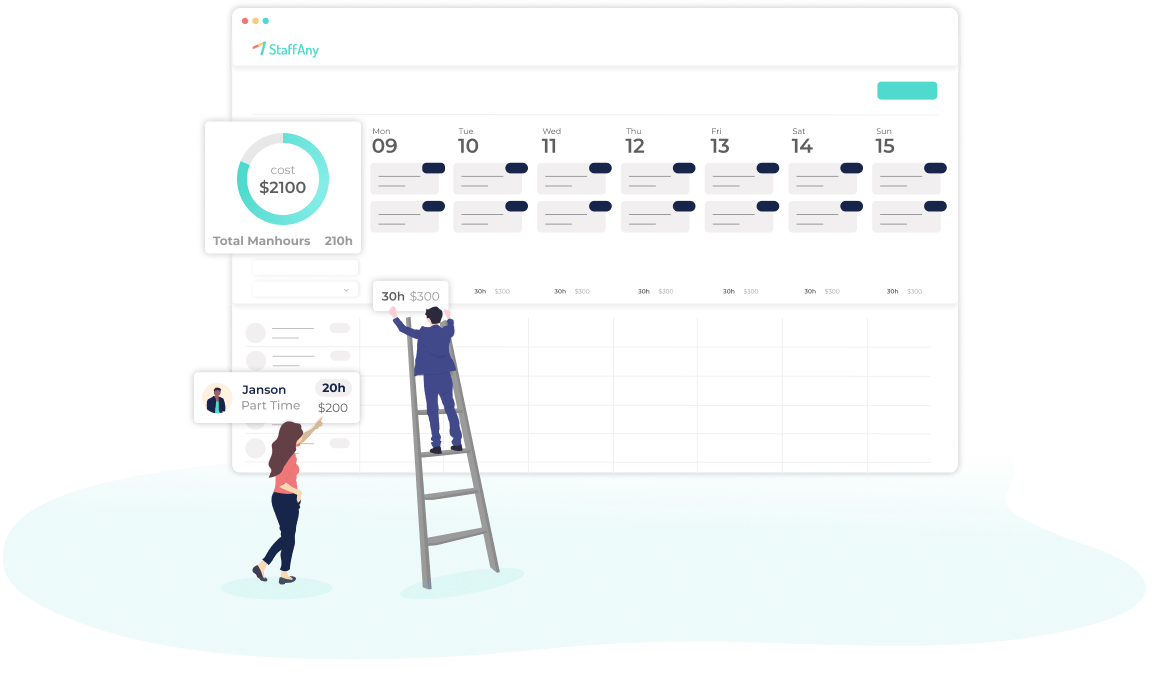 Save Up To $1,500 On Labour Costs
Our scheduler allows you to better forecast labour cost for the week. Smart overtime rules allow you to optimise your labour spend, and our timeclock sidekick prevents time theft that is chipping away your hard earned profits.
"Last time, I used to spend 1.5 – 3h to edit the timesheets for 20 to 30 staff at the end of every week. With StaffAny, I just need to do a quick 5min check everyday to save myself the hassle!"
– Wei Da, Manager
Morganfield's
Run Your Business From Anywhere
Real time updates on what's happening in your outlets, and instant actions you can take to manage your business anywhere around the globe. Get last minute staff or adjust for lull periods and have more nimble control whilst making time for your loved ones during vacations.
"I normally use StaffAny on the go. I was able to shift my staff from one outlet when a staff member was sick when I was on vacation."
– Wei Jie, Founder and Director
Foreword Coffee
Increase staff performance without threatening them with fines. Let us help you remind and incentivise your team to perform better so they can help you grow your business.
"Increase staff performances without the need to threaten them with fines. Let us help you remind and incentivise your team to perform better so they can help you grow your business better."
– Allan, Manager
Jibiru Bar
Restaurants and Retailers
StaffAny - trusted by hundreds