Unlock Your F&B Business Potential with the Productivity Solutions Grant
StaffAny is a pre-approved vendor for digital relevant solutions by IMDA and qualified for the PSG grant! Receive up to 50% government funding by leveraging the Productivity Solutions Grant (PSG) and choosing StaffAny to help ease your F&B business operations.
Productivity Solutions Grant (PSG)
The Productivity Solutions Grant (PSG) is a valuable resource for businesses seeking to enhance their processes through the use of digital solutions. By providing financial support for the adoption of pre-scoped IT solutions, equipment, and consultancy services, PSG helps businesses identify relevant solutions to improve productivity. These sector specific solutions are aligned with industry roadmaps, including the Industry Transformation Maps (ITMs) and Industry Digital Plans (IDPs), and can significantly enhance business processes.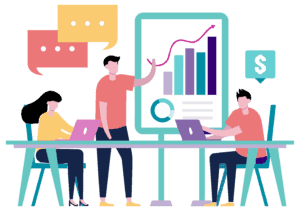 Is my entity qualified to apply?
Criterias to be eligible for PSG application:
A business entity that is registered and operating in Singapore.
Has at least 30% local shareholding.
Company's Group annual sales turnover should be not more than S$100 million, OR Company's Group employment size should be no more than 200 employees.
Purchase/lease/subscription of the IT solutions or equipment must be used in Singapore.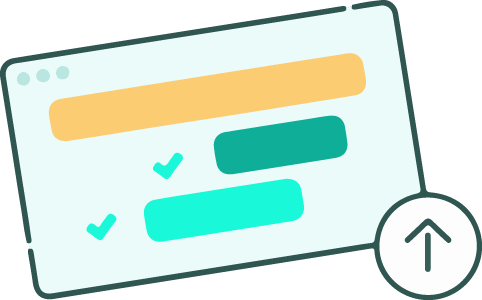 Get a free quotation
from StaffAny
Submit an application on the Business Grants Portal (BGP). You will need to register for a CorpPass account to transact on the portal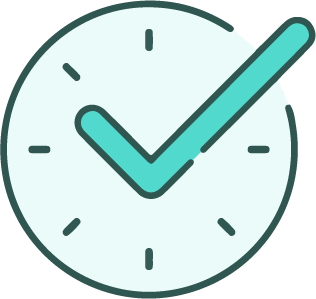 Submit the payment receipt with one month of usage data on the Business Grants Portal (BCG) to claim your reimbursement
StaffAny Productivity Solutions Grant System
The Productivity Solutions Grant (PSG) is a comprehensive initiative in Singapore aimed at empowering businesses to boost their operational efficiency and overall productivity. This grant is specifically designed to assist companies in adopting technology and equipment that can streamline their processes, automate tasks, give relevant solutions, and improve their overall productivity.
This system offers financial support to eligible businesses for the implementation of pre-approved productivity solutions and the adoption of relevant equipment. These solutions encompass a wide range of areas, including the integration of digital tools for enhanced business operations, the implementation of customer management systems, the incorporation of data analytics for better decision-making, and the enhancement of cybersecurity measures.
By leveraging the Productivity Solution Grant, businesses can significantly reduce the costs associated with implementing technological advancements, thus enabling them to remain competitive and adaptable within the dynamic business landscape. This grant serves as a catalyst for business development to invest in innovative solutions that can optimise their operations, drive efficiency, and contribute to long-term business sustainability and growth.
Furthermore, the Productivity Solution Grant encourages businesses to embrace digital transformation, to improve productivity, enabling them to stay at the forefront of industry developments and technological progress. By integrating these advanced solutions, businesses can strengthen their capabilities, improve service delivery, and create added value for their customers.
In essence, the Productivity Solutions Grant is vital in supporting business productivity in Singapore, providing any kind of business entity with the necessary resources and financial assistance to propel their productivity enhancements, foster innovation, and achieve success.
Frequently Asked Questions
The PSG is a government initiative that supports businesses across different business sectors in Singapore by providing funding support for the adoption of digital solutions. These solutions aim to enhance productivity and streamline general business functions. PSG covers pre-scoped IT solutions, equipment, and consultancy services, which are aligned with Industry Transformation Maps and Industry Digital Plans. This grant assists businesses in identifying and implementing supportable solutions to boost productivity.
The PSG Grant is valid up to the annual grant cap of S$30,000 per financial year for eligible companies. This annual grant cap is refreshed at the start of each new financial year. Starting from 1 April 2022, the PSG Grant will support up to 70% of eligible expenses. For businesses in the Food Services and Retail sector, PSG grant support will be increased to up to 80% from 1 April 2022 to 31 March 2023, as part of the Food Services & Retail Business Revitalisation Package.
To be eligible for enhanced support levels, companies must be registered and operating in Singapore with at least 30% local shareholding. Additionally, the company's group annual sales turnover should not exceed S$100 million, or the group employment size should not exceed 200 employees. Companies meeting these criteria may also be eligible for the Enterprise Development Grant (EDG), which provides financial assistance for the adoption of eligible pre-scoped solutions. The EDG is a program by Enterprise Singapore aimed at supporting the growth and transformation of local enterprises.
Each company supported by EnterpriseSG is subject to an annual grant cap of S$30,000 for solutions supported by EnterpriseSG. This cap is applicable from 1 April to 31 March of the following year.
You can check the status of your grant application by logging into the Business Grants Portal and navigating to the 'My Grants' section. This page will display the status of all your grant applications. Additionally, notification emails are sent to the main contact person as the application progresses through the review process.
The review process for a grant application generally takes 2 to 3 months (or 4 to 10 weeks for GoBusiness), starting from the day it is received until you are notified of its disposition. Applicants are promptly notified once a decision has been made on their application.
For any further inquiries or assistance related to business development, funding support, managing general business functions, or solution vendor's quotations, please feel free to reach out to us.