EMPLOYEE SCHEDULE MAKER IN SINGAPORE
Our deepest condolences to spreadsheet scheduling
We've launched people to the moon, and have self driving cars on the road. Why does your business have to continue struggling with tools of the past? StaffAny's free Employee Scheduling Software helps you plan schedule with better cost control, faster speed, on the go!
Familiar, But More Powerful
Real Time Availabilities​
With a connected workforce, know who is on leave, and which of your part timers are available before planning for your A-team in a familiar interface.
Schedule Your Staff In One Click with Auto-Scheduling
We understand that speed and accuracy is everything. Just by clicking on the shifts, you instantly assigned your staffs to shift. We provide you with the schedule templates that can be customized based on your needs.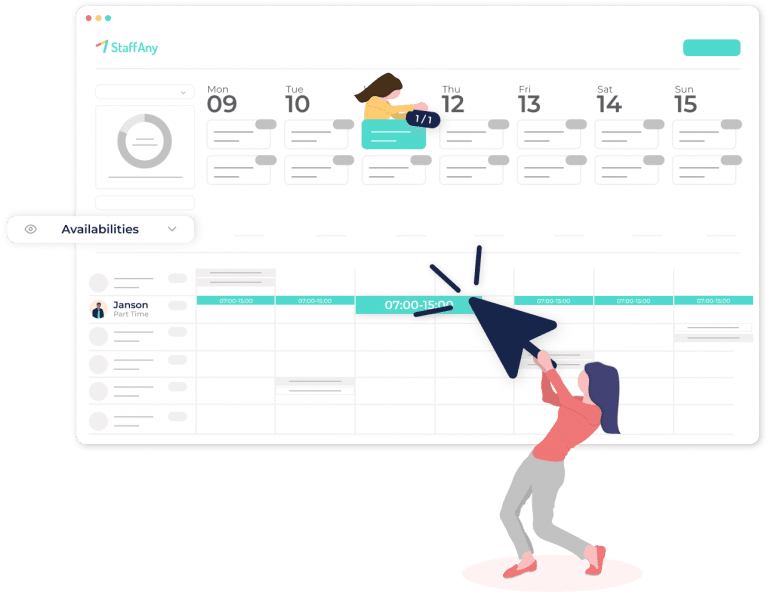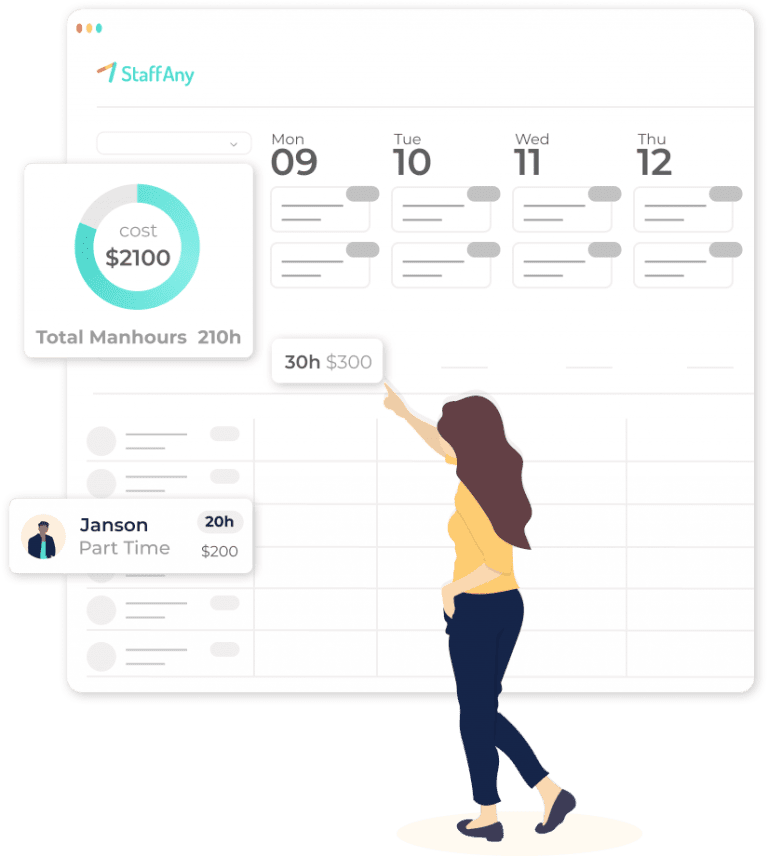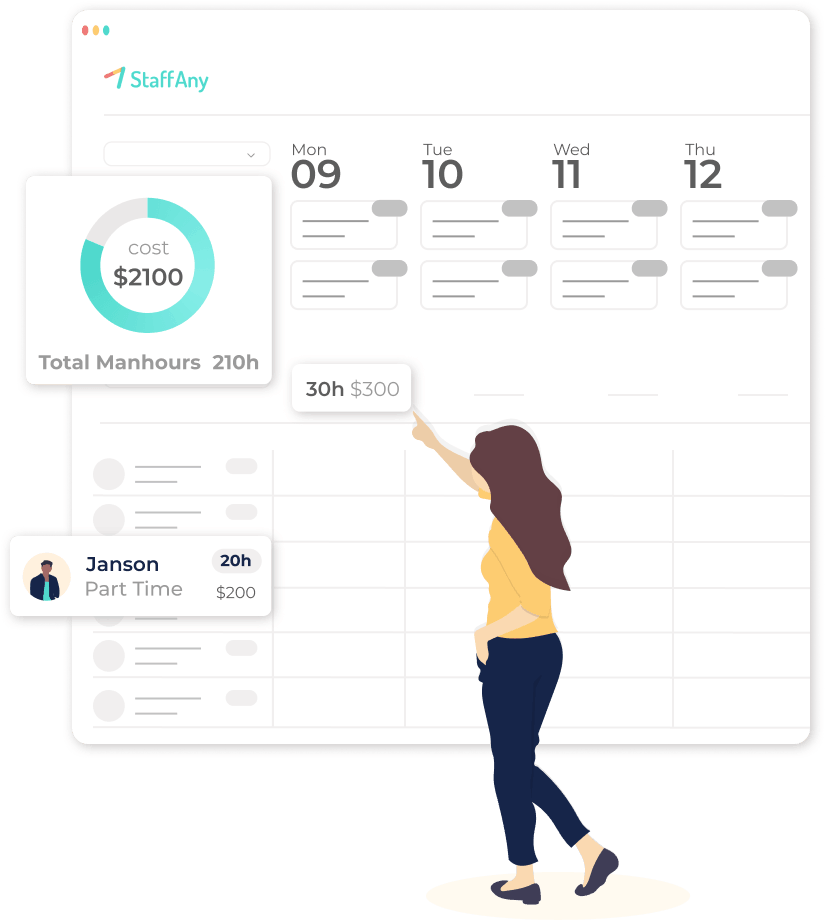 For Managers Who Want Better Cost Control
Get Better Visibility of Labour Costs While Scheduling
Our budgeting automatically updates you of weekly labor costs based on your schedule. Take control of your actual labor costs to optimise and achieve your target manpower budget. Lower your operating cost to increase your take home profits.
Stay in Compliance With Labour Laws
Manage overtime and hours to stay in compliance with labour hours requirements. Get visibility over staff real schedule hours across outlets and periods.
Whether It's One, Or A Hundred Outlets, We've Got Your Back
Visualize staff's schedule across multiple outlets in one view. Manage employees across different outlets easily as StaffAny highlights clashing shifts for you.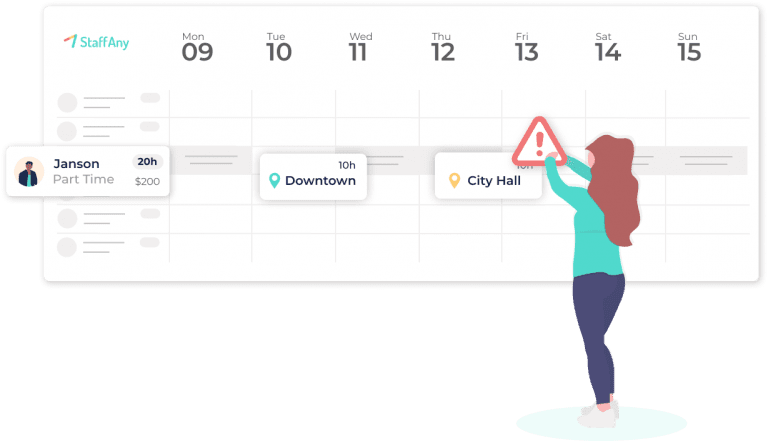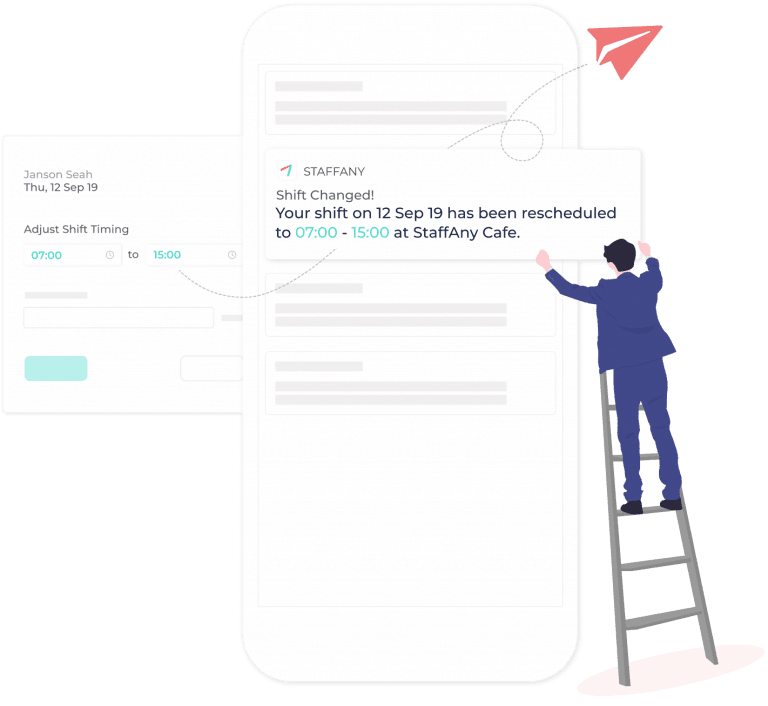 Real Time Schedule Update
Let us help you communicate schedule changes. Your team gets the latest schedule and StaffAny automatically updates the staff schedule and highlights conflicts.
The app makes the planning of my weekly schedule so much more convenient and faster. Informing my staff about their schedule is also just done by a click of a button!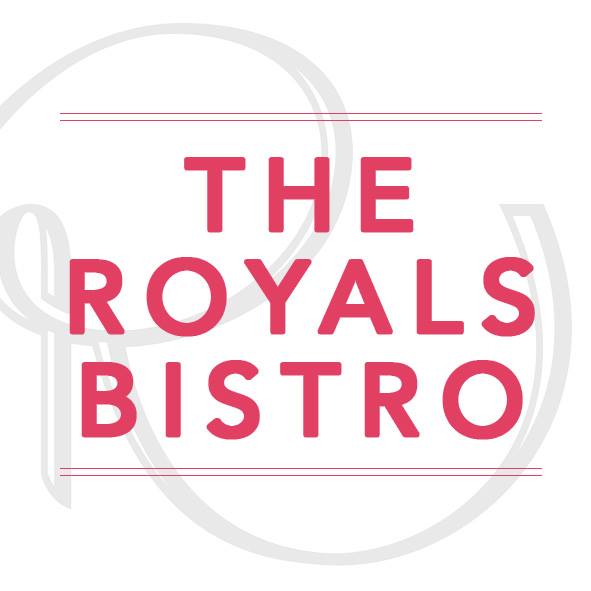 Jasmine, Owner
The Royals Bistro
Say bye to manual scheduling, forever!
Frequently Asked Questions
EMPLOYEE SCHEDULING SOLUTION
Goodbye
Spreadsheet Scheduling
Easily manage your employee schedule from anywhere, all while keeping costs under control and saving time.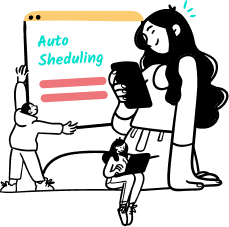 Familiar, But More Powerful
Scheduling has never been easier, safer, or more accurate than with StaffAny. We offers a hassle-free way to check staff availability and automatically plan work shift schedules.
Real Time Availabilities​
Keep track of who's on leave and which employees are available, all in one user-friendly interface.
We offers a simple and efficient way to assign staff to shifts with just a click. We also provide a range of customizable schedule templates to meet your specific needs and help you get started quickly.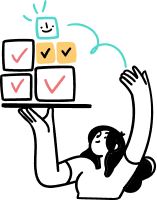 For Business Owners Who Want Better Control Over Cost
Better Visibility of Labour Costs
Keep your labor costs in check with our automated budgeting feature, which updates you on your weekly costs based on your schedule.
Compliance With Labour Laws
Our solution provides visibility into your staff's actual schedule hours across multiple outlets and periods, allowing you to keep track of their hours accurately and avoid any compliance issues.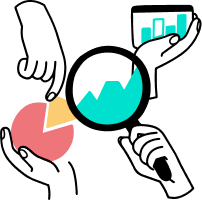 Whether It's One, Or A Hundred Outlets, We've Got Your Back
Our software allows you to visualize your staff's schedule in one view, making it easy to manage their schedules and avoid any conflicts.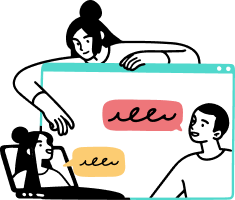 Real Time Schedule Update
Our software ensures that your staff always have access to the latest schedule, and automatically updates their schedule to reflect any changes you make.
EMPLOYEE SCHEDULING SOLUTION
Manage schedules remotely, without missing out on anything!
Effortlessly manage your team's schedule on-the-go with StaffAny's employee scheduling app. Build, share, and update schedules in minutes.
Explore all the features of StaffAny
With StaffAny's timesheet management software, overtimes calculations, work performance, and any anomalies are automatically flagged for your review.
Tailored to your team's needs, our software integrates with your schedules, providing real-time updates on who is available.
Give your team the power to manage their work and performance with a unified platform. Enjoy peace of mind and complete visibility into what's happening on the ground.
Get real-time information on HR data changes in just a few clicks. Automatic report generation eliminates the need for manual calculations by managers, allowing for timely verification of timesheets and generation of payslips.
Applicant Tracking System
Streamline your hiring process and find the right person in half the time with StaffAny's applicant tracking software.