THE TIMECLOCK FOR SHIFT WORK TEAMS
A Time Attendance Software built for Singapore's F&B
Improved Communication between HR and Operations with StaffAny. Our attendance tools provide more than just information; they deliver accurate attendance tracking data to HR in real-time, resolving issues related to poor communication.
Track Attendance Easily & Accurately
Effortless Time and Attendance with StaffAny's Cloud Clock-In Technology. With StaffAny, time tracking is done through staff's mobile devices, eliminating the need for expensive hardware. Accurately track employee hours with ease.
Flexible and Secure Time Tracking with StaffAny. Our advanced technology offers various secure clock-in methods to suit your specific needs, ensuring accurate and reliable time and attendance data.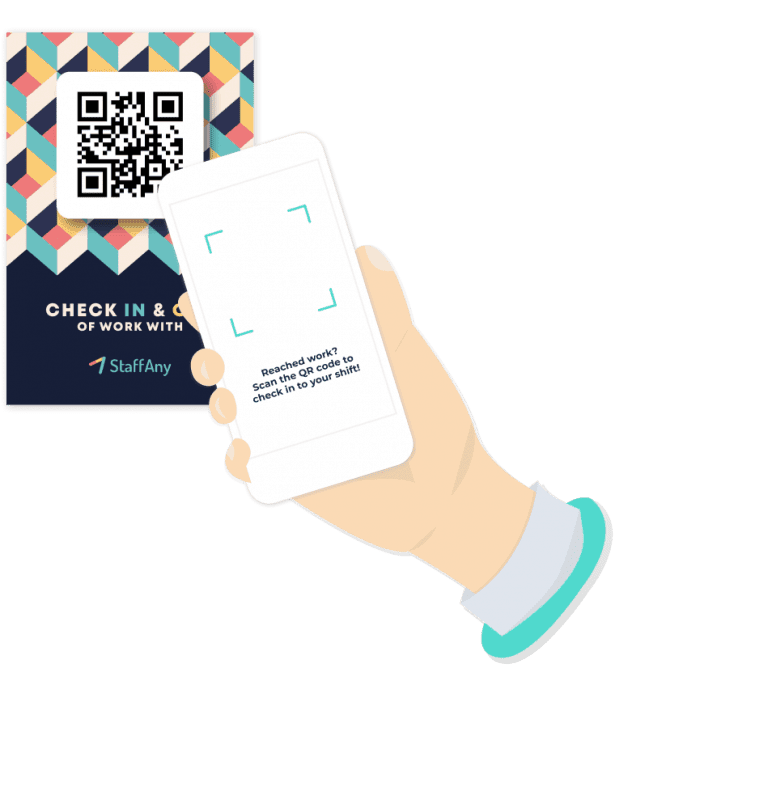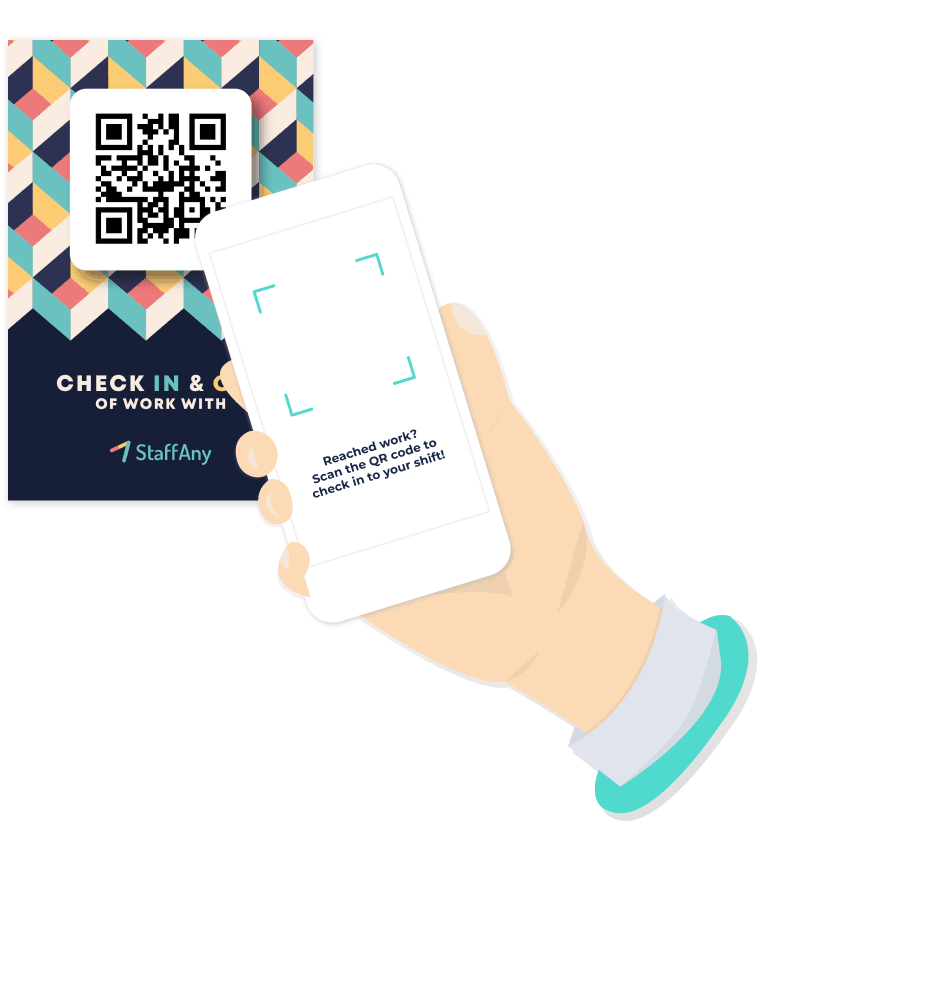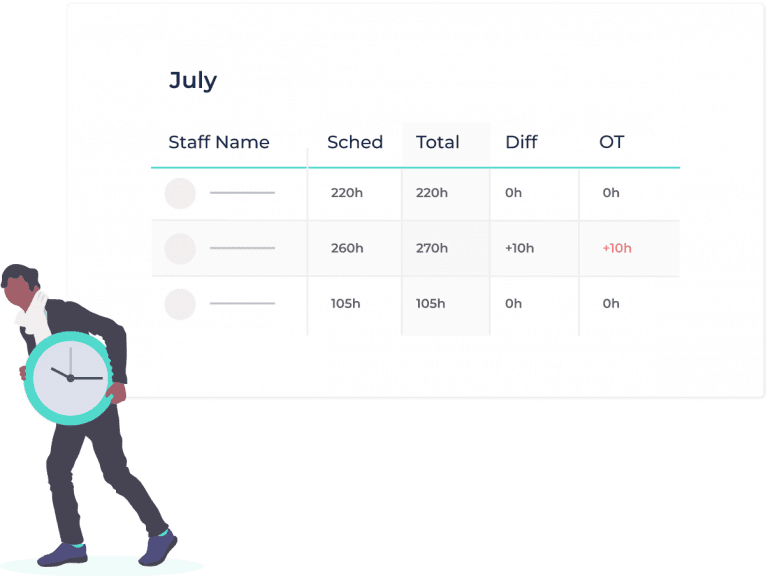 Eliminate Time Theft and Control Costs
Stay on Track with Accurate Hours and Costs
StaffAny's advanced time attendance system accurately tracks only the hours worked. With features such as smart matching, facial recognition, automatic clock-out, and unauthorized clock-in prevention, you can ensure compliance and efficiency.
We prevent staff from clocking in early and clocking out late to claim overtime, helping you control labor costs
Flexible Clock-In at Multiple Locations
Seamlessly Track Time Across Multiple Sites
With StaffAny, you can clock-in at different locations and have your work hours neatly categorized, making transitions between locations a breeze. Consolidating hours for employees who work at multiple locations can be a challenge, but StaffAny simplifies this process, saving you time and hassle.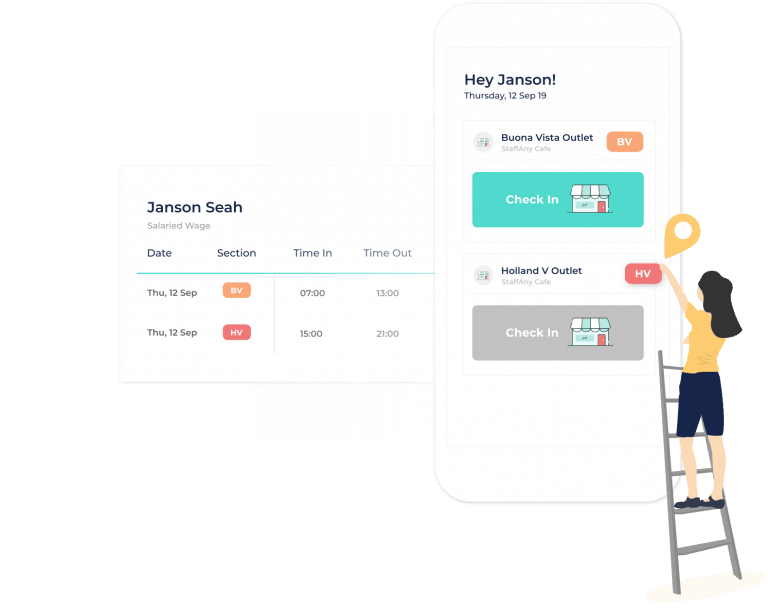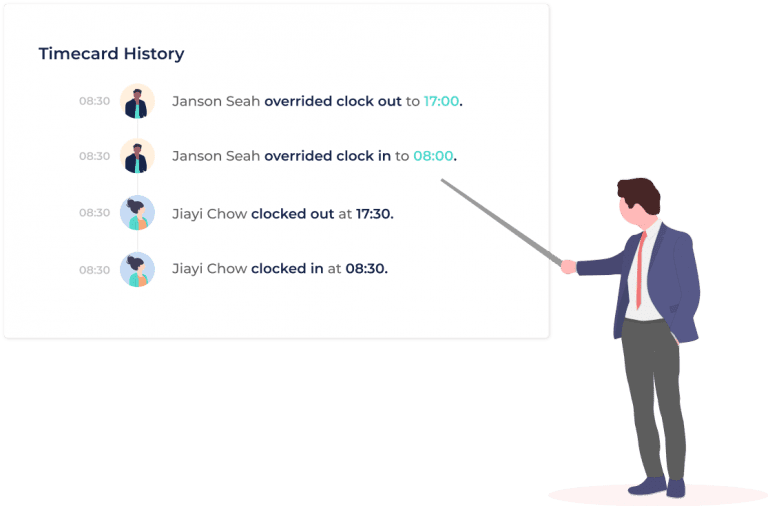 Maintain Accurate Records with Time Traceability
Essential for HR and Compliance
At StaffAny, we believe in transparency and accountability. Our system maintains an audit trail of all edits, ensuring that you have a clear understanding of what took place at any given point in time.
We use StaffAny because it gives us a better overview of what's going on, in real time! This allows us to better plan and adjust multibranch operations seamlessly.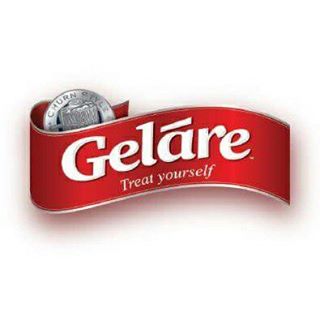 Edmund, Ops Development Manager
Gelare Ice Cream
StaffAny - Made Specially for Shift Work Teams
Frequently Asked Questions