CONNECTED WORKFORCE TRACKING
A Connected Workforce at Last
Give your team the power to manage their work and performance with a unified platform. Enjoy peace of mind and complete visibility into what's happening on the ground.
We Not Just Capture, But Prevent Poor Performances
Unlike biometric sensors that only capture poor performance reactively, we proactively remind your team before their shifts. In the unfortunate case where things go wrong, we instantly alert you so you can take necessary action. This app can help you manage your workforce and increase employee productivity levels.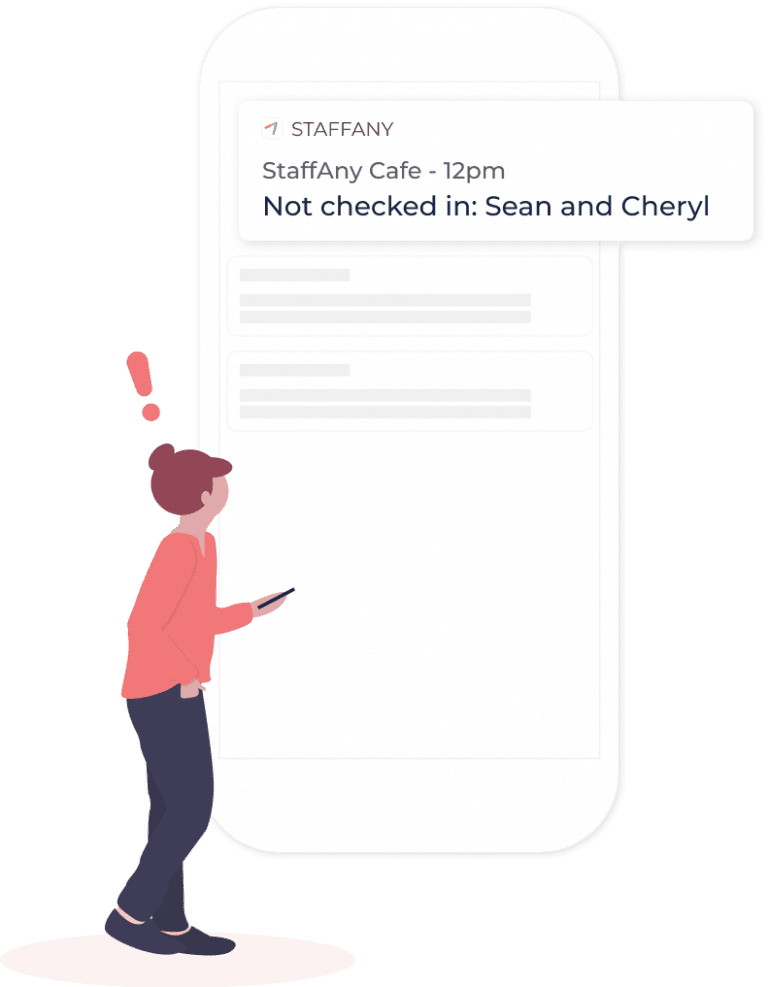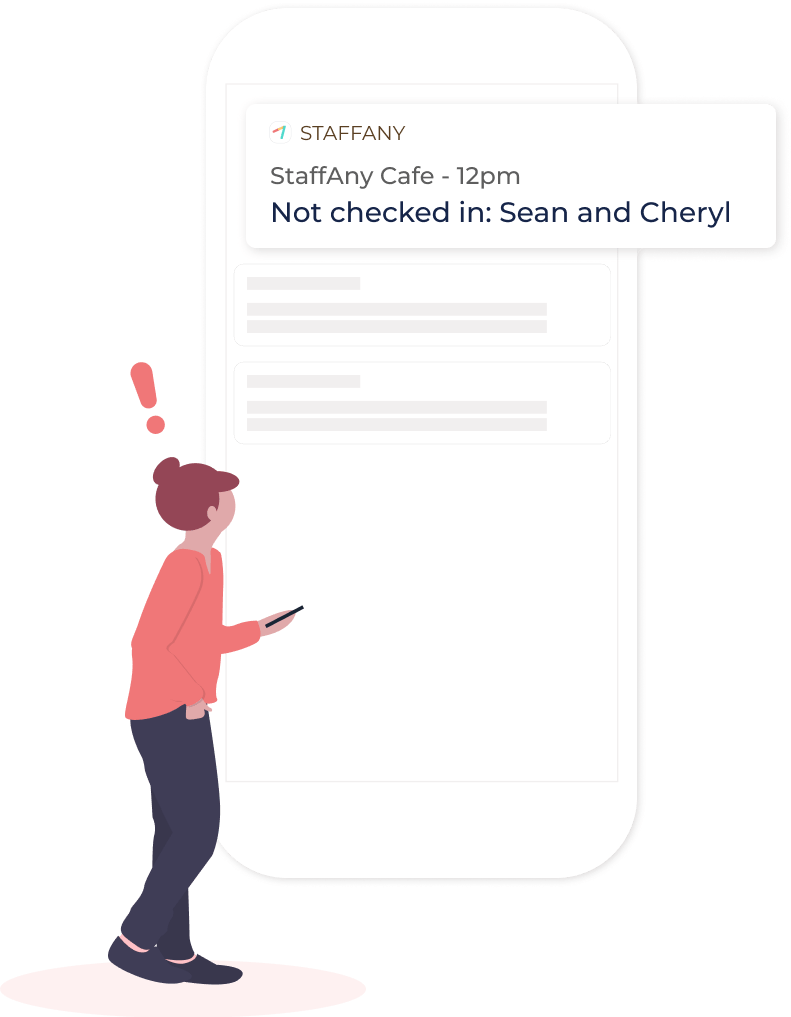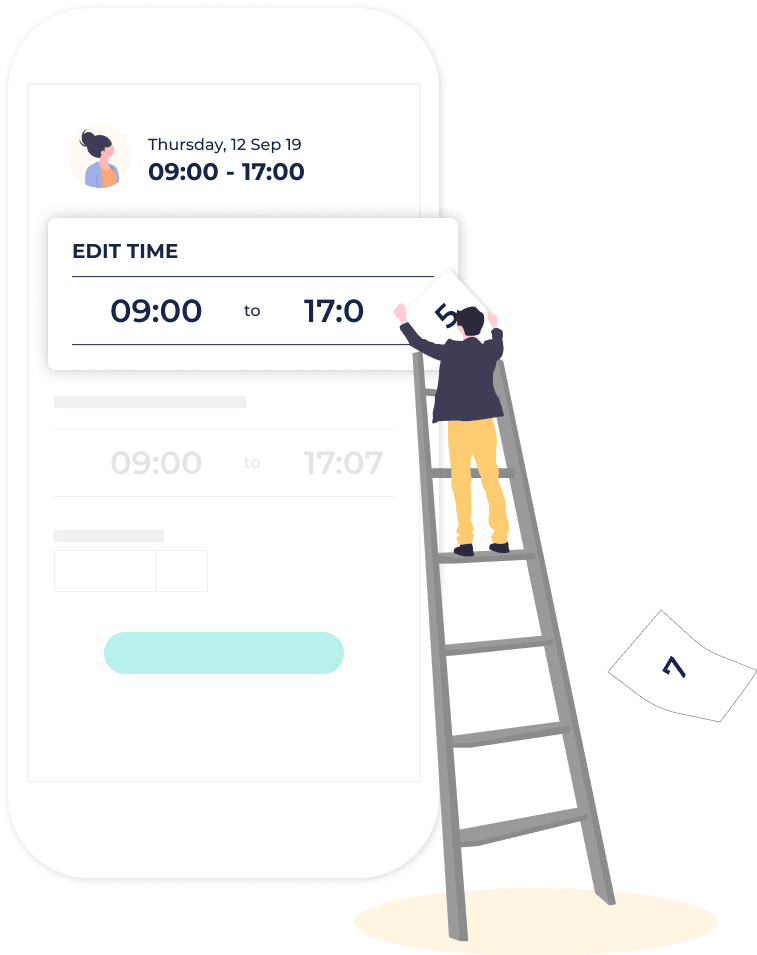 Encourage Your Managers To Be Better Leaders
Empower your managers to make decisions on the ground with StaffAny's mobile workforce management software. They can use this app to track employee behaviors data and become better coaches, helping to scale your business.
Empower Your Staff To Perform Better
StaffAny boosts employee performance with constant reminders and engagement. Compliments and warnings can be automatically issued based on their work performance.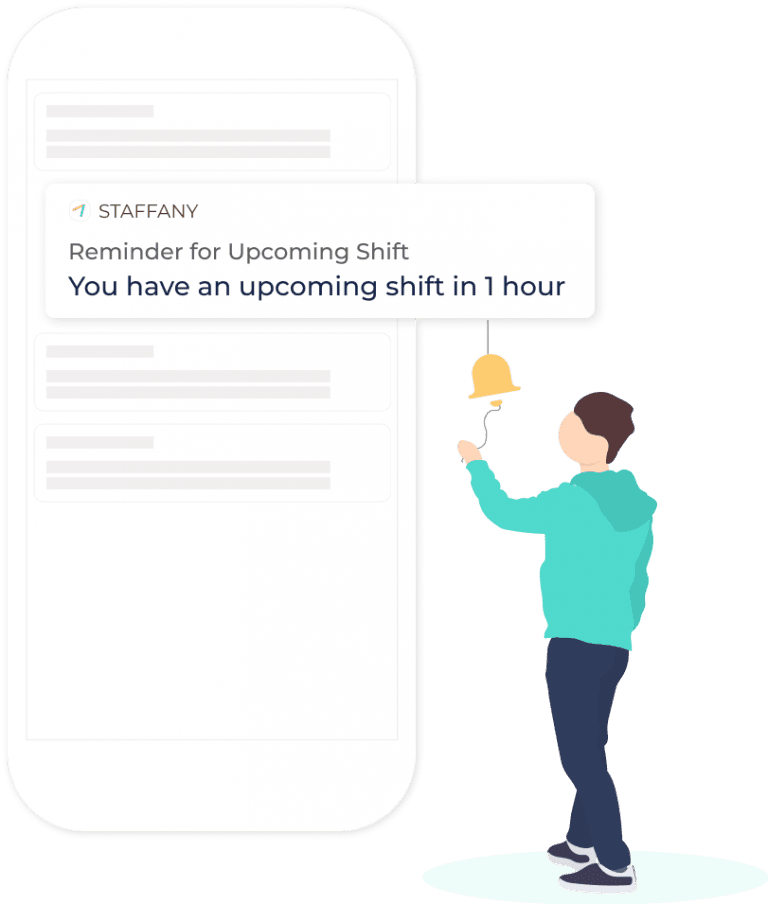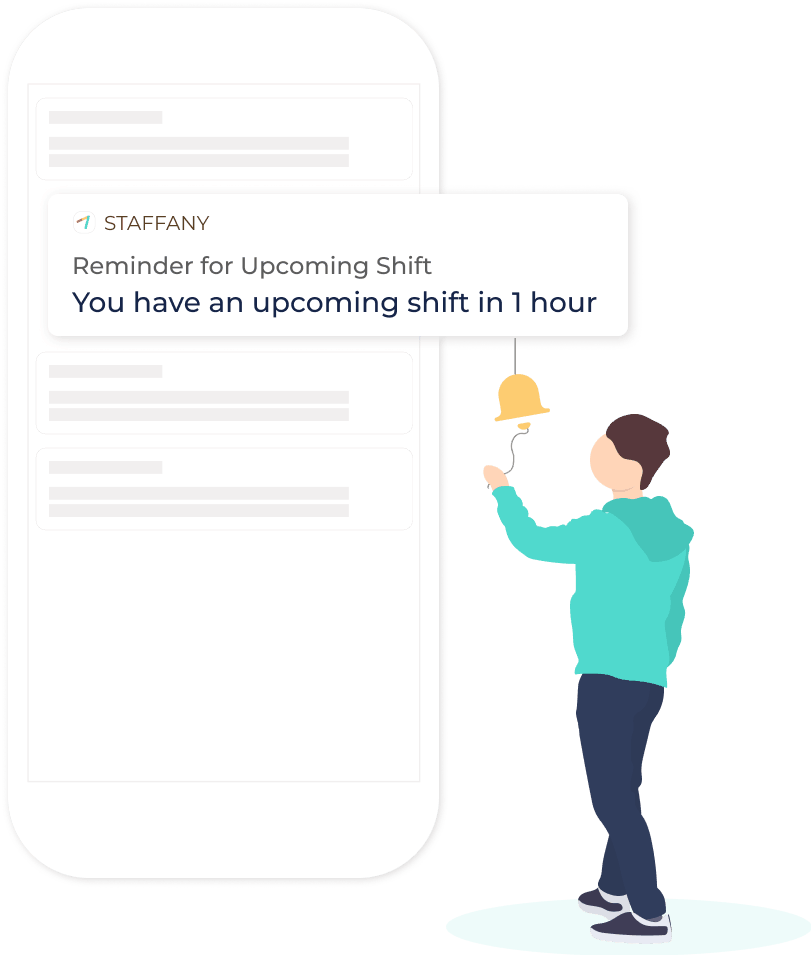 After implementing StaffAny, our Staff performance improved. The shift reminders have reduced our staff lateness by about 50%!
StaffAny - Made Specially for Shift Work Teams
Add Your Heading Text Here