Always know who is available,
on your schedule
With StaffAny's Leave Module, you get full visibility of your team and their leave requests. Now, you can make better approval decisions based on resources at hand.
All You Need To Do, Is Accept Or Decline
Leave Overview On Schedule
We make it simple in one place. Once accepted, we will also help to re-calibrate the new overtime hours.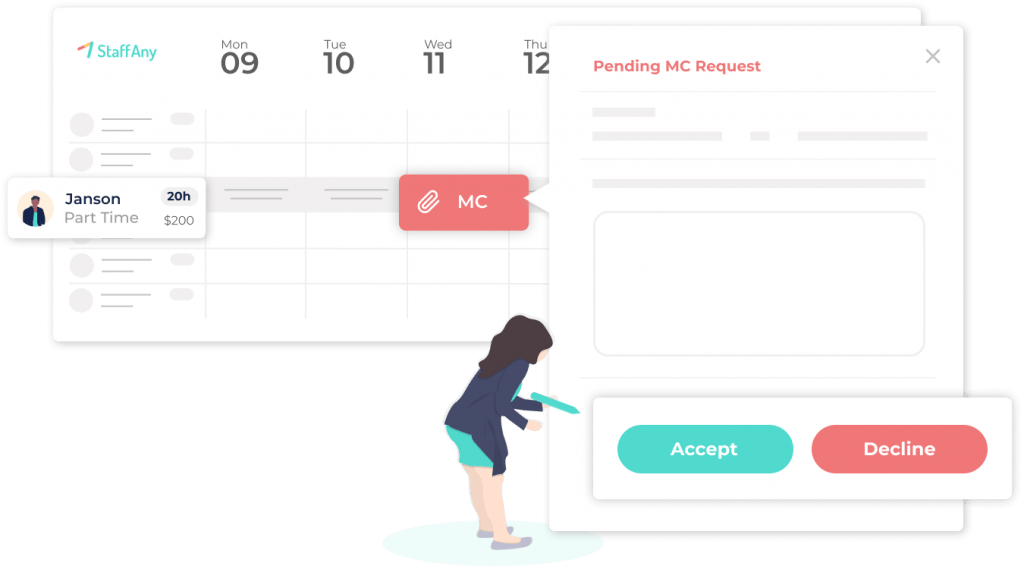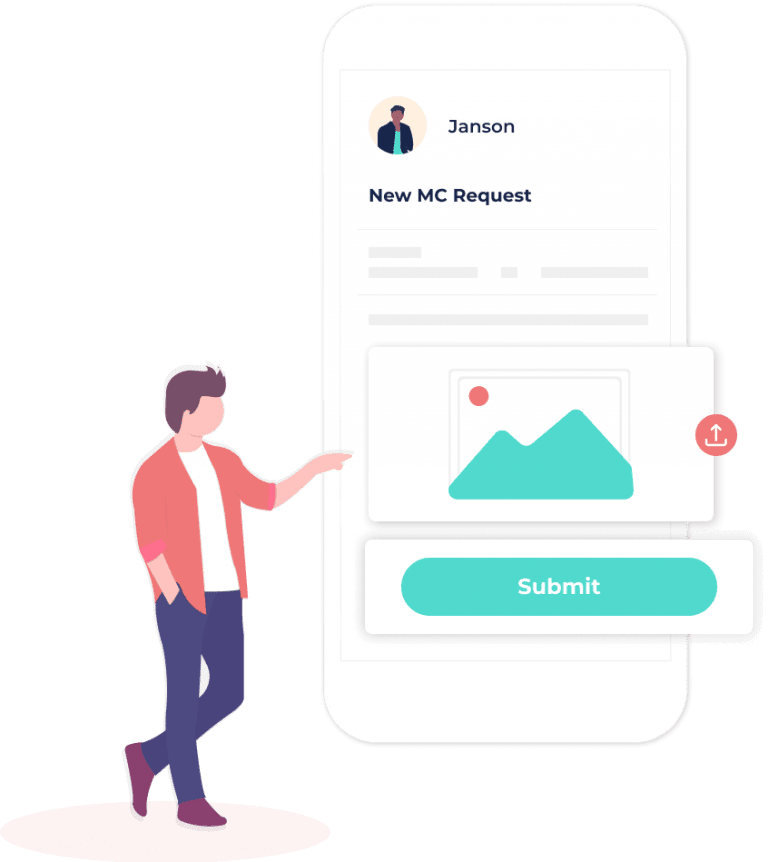 Keep Staff On The Same Page
Empower Staff To Manage Availabilities
Build trust in your workplace via the StaffAny Employee App and improve workplace performances and happiness. Easy submission of leaves and attach documentation can all be done through StaffAny.
Make Better Decisions With Operations & HR Visibility
Know how many people are available, and how much leave a staff took to make better decisions for leave approvals.
Secure cloud based storage keep tracks of all records and evidences eg. Medical Certificate to give you a piece of mind.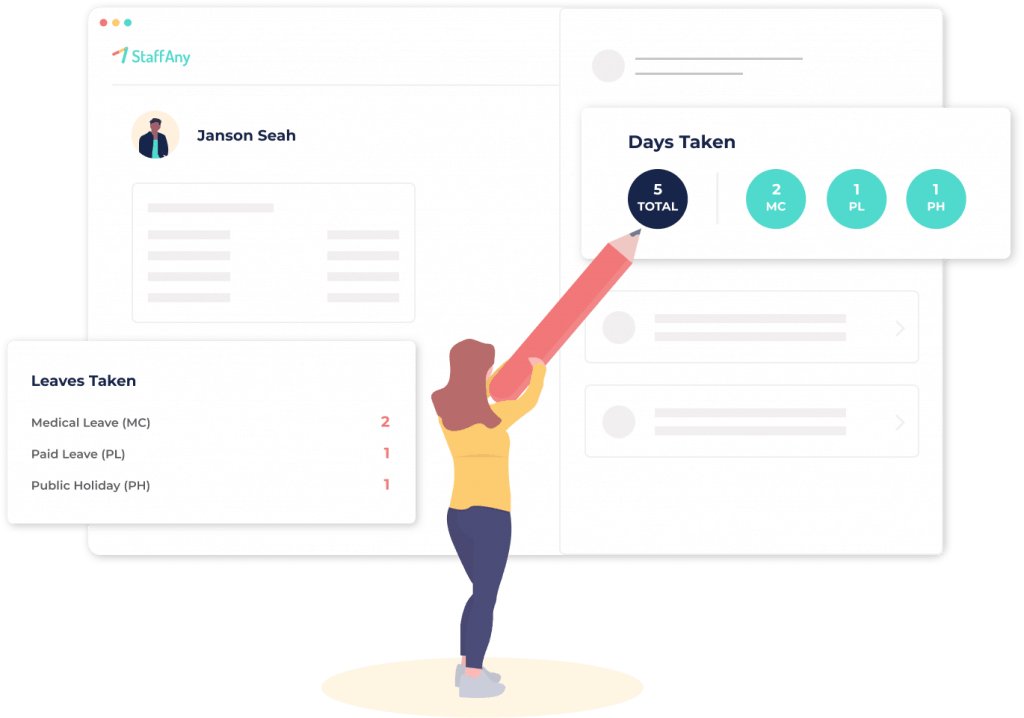 After implementing StaffAny, our Staff performance improved. The shift reminders have reduced our staff lateness by about 50%!
StaffAny - trusted by hundreds