Singapore just announced its third bill in 2 months and here is what you need to know on how to tide through this challenging period. We understand that too many words are confusing and decided to make an infographic to highlight the announcement that would be relevant for you.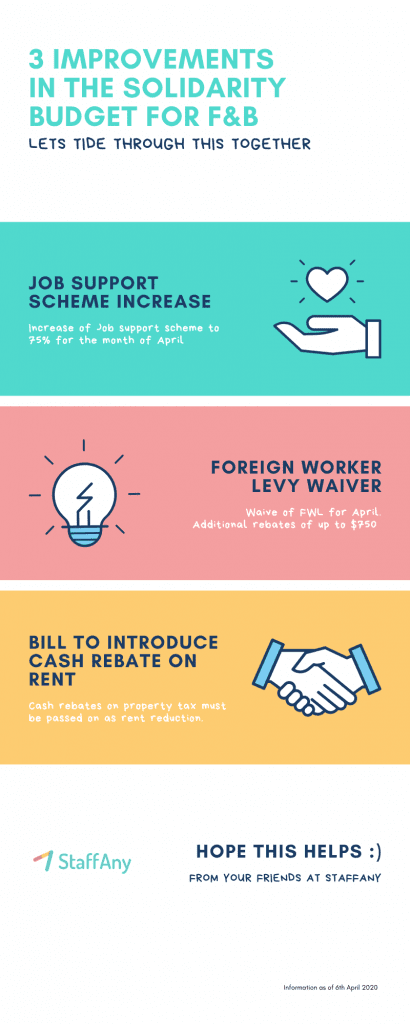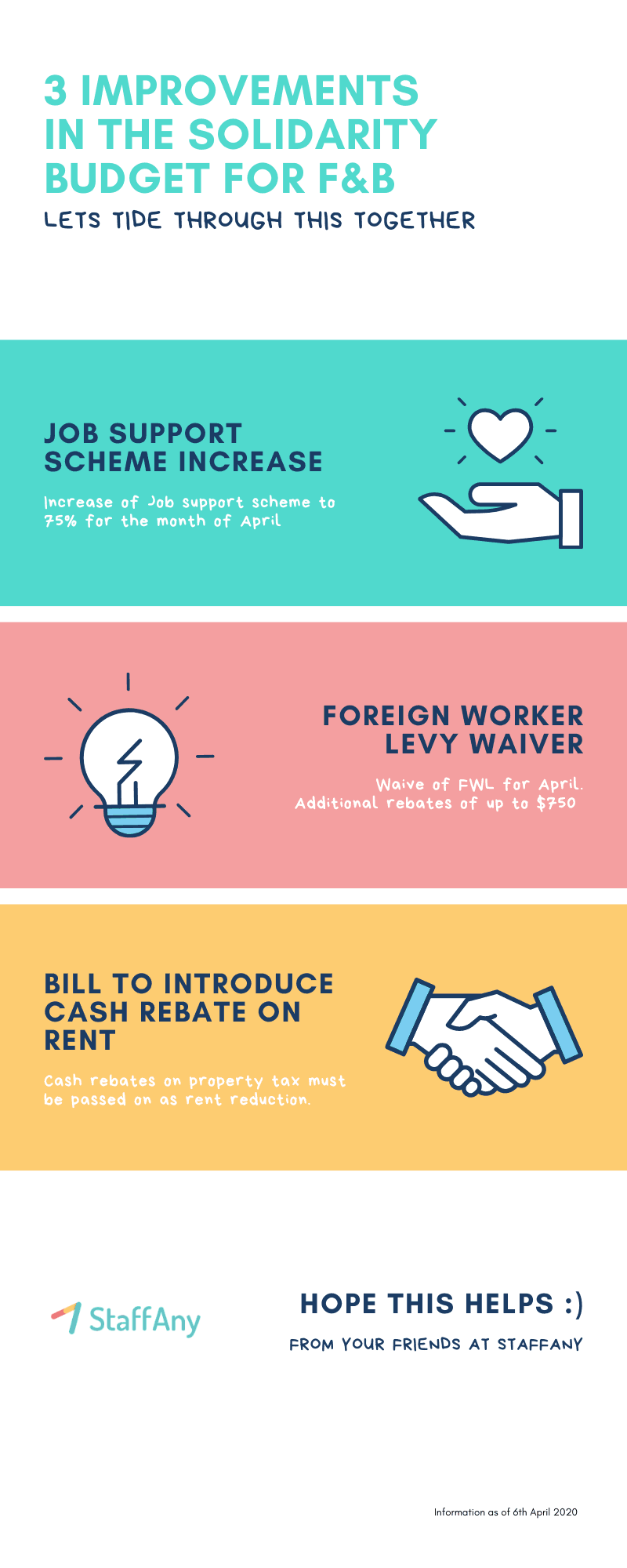 1) Increase Wage Support
The solidarity budget offers 75% of gross monthly wages to businesses for Singaporeans. Previously, most of us in the F&B and Retail sector might only receive 50-25%.
Payment will be brought forward to April 2020.
2) Support for Businesses that employ Foreign Workers

FWL will be waived for the month of April 2020.
Additionally, there is a $750 rebate for each WP and SP holders
3) New bill to insist that cash rebate on rent should be passed to tenants.
That's good news for us since rental is a cost that could be heavy for prime districts.
If you're interested to know the live coverage you could hop onto Straits Time link here.
Share this article if you think it is helpful!