For many businesses, the recent announcement of Singapore's Phase 2 (Heightened Alert) restrictions and measures felt all too familiar. Having been hit badly from the pandemic since the Circuit Breaker in 2020, F&B business owners continue to struggle with mounting costs and overhead expenses.
As business owners, the key is in balancing what is happening now, and what is going to happen after Phase 2.
Because running a business is a marathon, not a sprint, we look at the different things businesses can do in phase 2 and the secret to better profits.

Discounting your Brand Name?
Walk into any mall right now – Nex, Junction 8, TampinesOne – and this is what you see everywhere you turn:

"50% OFF!"
"20% OFF TAKEAWAY"

We don't discount (????) the fact: Phase 2 is a great opportunity for brands to increase brand exposure and definitely attract a larger audience to try your offerings.
But surely, this cannot be your core strategy. If discounts are run for too long, it will hurt your business rather than help it. Profit margins lost through discounts have to be made up for in future opportunities, which means you'll have to exert more sales efforts down the line.
Not to mention, consumers, especially Singaporeans, associate the worth of a product strongly with pricing. "Wah! How much?" – we always ask this, don't we!
Promotions decrease the perceived value of your products, giving consumers the wrong impression that your product isn't worth paying the full price for. Ever find yourself putting a purchase on hold until it goes on discount again? Yep… not gonna lie. We've all been there 🙁
While it may temporarily help in the short term and while "everyone else" seems to be doing it, consider how this impacts your brand perception in the eyes of consumers in both the short and long run.
Delivering the Best Customer Experience
Businesses have been very intentional in uplifting the entire customer experience.
This is a great idea! Ever since Covid-19 hit, it has accelerated the culture of delivery and take-outs in Singapore. Plus the incentives dropped by delivery platforms (such as 30% off self-collect), we think this trend is here to stay.
But is this a great idea for you? That depends. As businesses with limited resources on hand, there needs to be a balance in allocating resources between delivery and dine-in. While dine-in may have been halted, consider if the dine-in experience or the delivery-experience makes more sense for your business model and offerings. That would give you a good idea of which one to invest in more, although everyone else may be fervently pouring resources into delivery right now.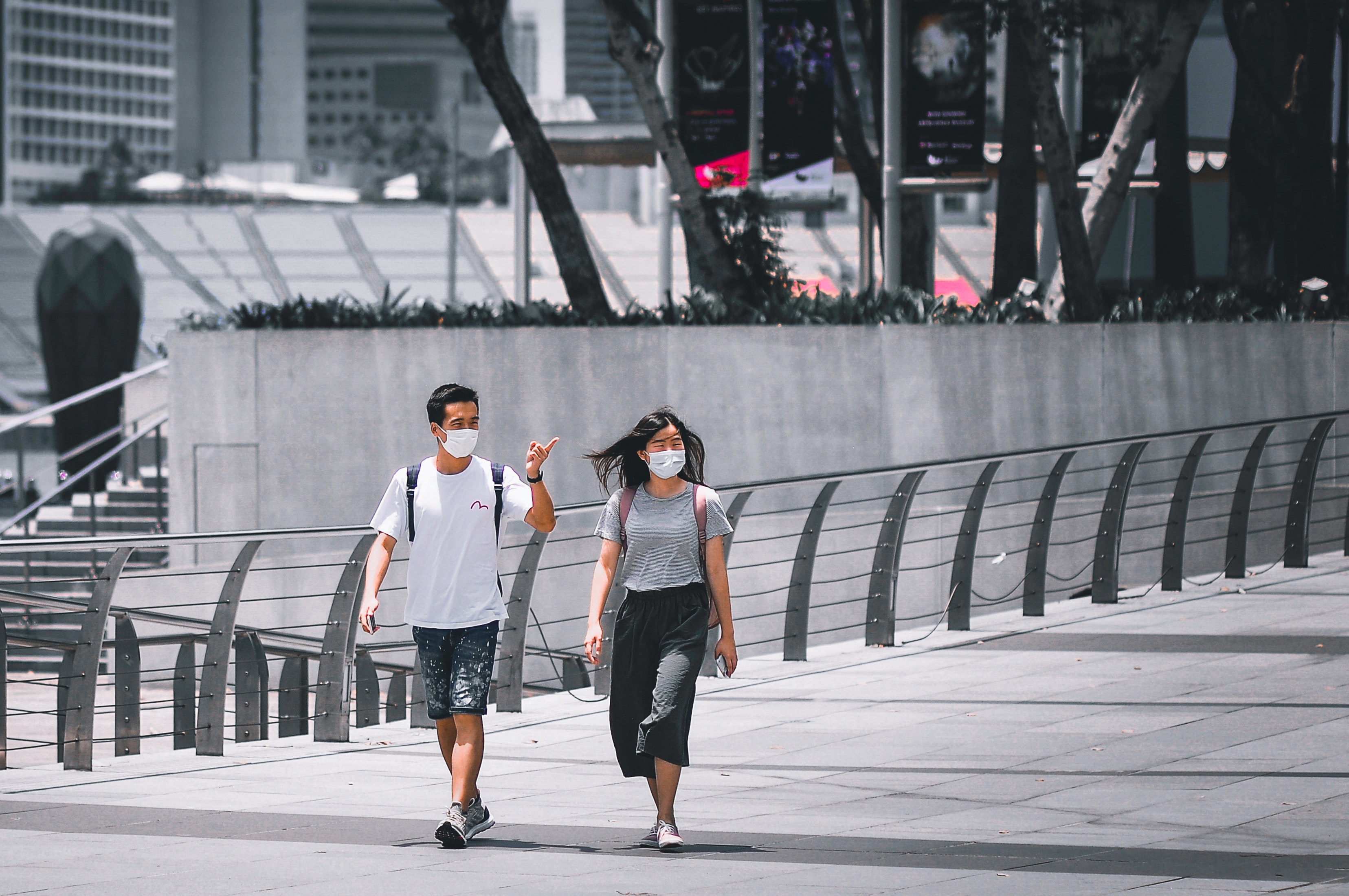 Source: Unsplash

What else can we do?
While customer-facing operations have a direct impact on the customer experience, don't forget that smooth and clean internal operations is what frees up time and energy on your team to devote to actual business!
If a business struggles with high labour costs and its employees are tied up with manual work – you are really paying your employees to transfer data, send Whatsapp messages and clean up data on Excel.
But your people are your most valuable resource.
What if you could easily boost their productivity and free up their time for more value-adding activities? This would mean:
Higher returns per staff (full time, crew or office!)
Lower labour costs
Maximised profits
More resources for better business investments.
Let's take a look at how a big organization like Kiosks Collective recognized this, and used the Covid situation to their advantage.
Setting the Stage for Success: Kiosks Collective
During the 2020 Circuit Breaker, a forward-thinking brand seized the opportunity to implement measures that helped them improve long-term ROI, reduce labour costs and achieve long-term operational efficiency — all without compromising their brand — and have never looked back.
Kiosks Collective is a brand that has several brands under their umbrella: Crave Nasi Lemak, Pezzo Pizza, Hey Yoghurt and Ya Lor Braised Duck. HR & Ops found themselves spending way too much time on scheduling, time tracking and timesheet consolidation.
When the Circuit Breaker struck, they saw it as the perfect chance to reinvent these processes. They ultimately chose StaffAny because it was quick to implement, cost-effective and also found the team easy to work with.
The temporary drop in footfall gave this huge organisation time to familiarise its staff with the new and improved system. Once business picked up after the Circuit Breaker, they were well-prepared for the spike in demand in much more cost and time effective ways than before.
One-time Implementation, Long Term Returns
When faced with a plethora of options: ask yourself: what will give my business the most returns in the long run?

Like Kiosks Collective, you can take advantage of the time to optimize operations to allow your business to maximise ROI and reap long-term benefits – Phase 2 and beyond.
It Might be Time to Reinvent your Operations.
If you're also thinking about how you can play the long game rather than short-term wins that don't bring high-value impact to your business, consider Phase 2 a time for you to double down on re-inventing your operations 🙂
Keen to find out how StaffAny can help? Chat with us here.
Want to read more? Learn about how brands like Foreword, Tea Tree Cafe & The Royals reinvented their operations here!