Well, if you have time and money and want to invest your money in a fast-food restaurant, then purchasing a McDonald's franchise can be a high-return investment. McDonald's is one of the biggest quick-service restaurant chains and its overall average unit sales and total system volume easily tops others in its competitor list.
If you have always wondered what the requirements to open a McDonald's franchise are, here are some of them.
---
The McDonald's Franchise System
McDonald's has been franchising since 1955 when Ray Kroc obtained the right to franchise McDonald's. It went public in 1965, and the chain got expanded to 1,000 locations. Its franchisees have played a significant role in its success. Today, there are over 35,000 McDonalds restaurants in more than 100 countries which makes it a global food service retailer. The United States almost has 13,000 McDonald's franchises, and there are more than 17,000 franchises in other parts of the world. McDonald's readily dominates the fast-food restaurant industry by committing to franchising as a way of doing business.
McDonald's accepts applications to become a franchisee, so if you are interested in buying a McDonald's franchise, you have to apply. New franchisees mostly purchase an existing restaurant either directly from McDonald's, or from an existing franchisee. Only a small number of new franchisees enter the system by purchasing a new restaurant. McDonald's franchisees own and operate approximately 80% of McDonald's restaurants.
McDonald's requires each of its franchisees to be enthusiastically involved in the day-to-day management of the businesses. Accepted applicants are not informed of which restaurants in the chain are available for purchase, nor the asking price for the restaurant unless they complete their franchise training and are approved by McDonald's. McDonald's provide extensive support to its franchisees. It contacts and communicates through certain special leadership councils.
Financial Requirements and Start-Up Costs to Open a McDonald's
McDonald's entails an initial down payment of 40% of the total cost on the purchase of a new restaurant and 25% of the total cost on an existing restaurant.
The amount should come from non-borrowed personal resources. Such as business or real estate equity and cash on hand (securities, bonds, and debentures).The minimum amount for a down payment varies from restaurant to restaurant.
Generally, a minimum of $500,000 of non-borrowed personal resources is needed to open a McDonald's franchise as well the initial franchise fee of $45,000. McDonald's also encourages those individuals who have extra funds for additional or multi-restaurant opportunities.
Regular Fees paid to McDonald's
The franchisee pays McDonald's the following fees during their term of the franchise:
Service Fee: Franchisees have to pay a service fee of 4.0% of their monthly sales to the McDonald's.
Rent: McDonald's works by acquiring real estate and then constructing a location for its franchisees. Thus, the franchisee has to pay monthly rent or a percentage of monthly sales called percentage rent.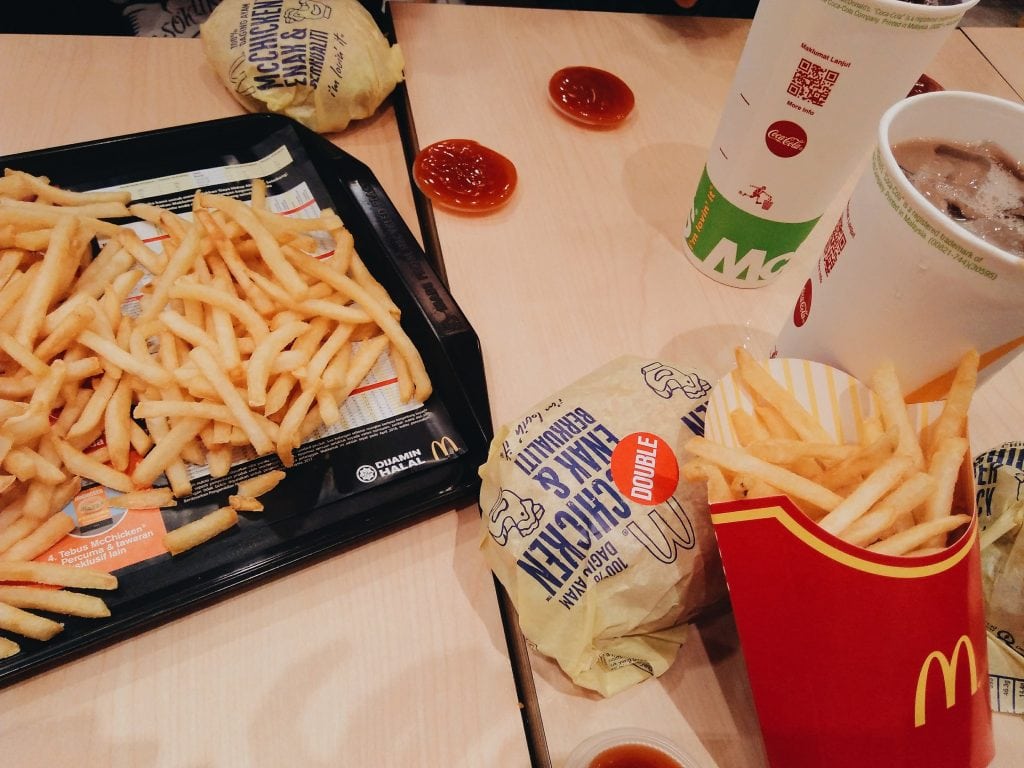 Other Requirements to Open a McDonald's Franchise
Business Experience
McDonald's minimizes the risk of failure by selecting only individuals who have proved themselves of successful ownership, have managed various departments or multiple business units, over those who are new in business management. McDonald's gives an opportunity to those who have the capability to excellently manage an organization that will recruit, train, and motivate restaurant employees to deliver extraordinary customer experience.
Good Management Skills and Credit History
When McDonald's receives a franchise application, they also look for individuals who possess the capability to proliferate with the brand. McDonald's looks into applicants who can develop and execute a business plan. These individuals are preferred as they can manage finances and understand business financial statements. They too, must have an acceptable credit history.
Financing Your Investment
When you become an approved McDonald's franchisee, you will be presented with two options – the first is to purchase an existing restaurant, and the second is to build a new restaurant. So if you buy an existing restaurant, you would have to pay the seller a minimum of 25% as a down payment, which should not be from borrowed sources. McDonald's allows you to finance the balance of your purchase price, but the amount you loan can only be up to seven years.
Though McDonald's does not participate in purchasing and financing, they do have available lending arrangements through national lending institutions. On the other hand, if you chose the other option and build a new restaurant, you should have 40% of the investment in cash. The balance can then also be financed.
Training
McDonald's provides the most prevalent, comprehensive, world-class training facilities and program in franchising. It provides self-directed training, conferences, seminars, and one-on-one sessions with McDonald's instructors and operators to make individuals proficient in all aspects of operating a McDonald's restaurant business. It also provides advanced training courses. Their training covers Business Management, Restaurant Management, Systems Management, and prepares for ownership.
Location Requirements
McDonald's no doubt has a different franchisee system as compare to others. Usually, it is the responsibility of the franchisee to locate a site that meets the franchisor's standards. After that, you will then go through the franchisor for approval before you can develop it. But in the case of McDonald's, it acquires the real estate, constructs the location and then gives it to you. McDonald's prefers corner locations or locations where it can wrap signage on two major streets. The location should also have adequate parking for the restaurant.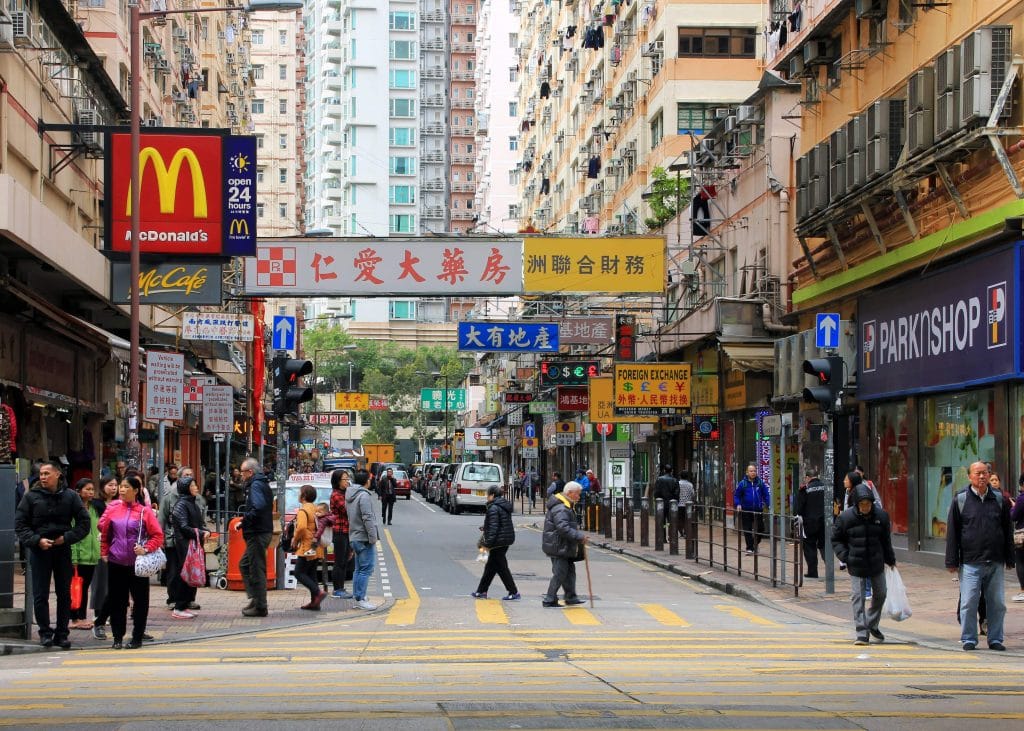 Advantages of McDonald's Franchise
Below are the benefits of having a McDonald's Franchise
1. Have Less Risk
Even if you are a starter business owner, you will have less risk when starting a business by franchising with McDonald's. It is safer to start a restaurant business that everyone already knows and not start something most people don't know. By doing this, you will likely experience less failure as a McDonald's franchise owner.
2. Well-Trusted Brand
McDonald's is the world's largest restaurant chain. Almost everyone knows what McDonald's is, and it has opened its franchise worldwide. Also, McDonald's has always appealed to its target audience by creating signature meals, such as McDonald's french fries, Happy Meals, and toys for children.
3. Good Operations
Being a McDonald's franchisee means that you would practice a set of standard operations from McDonald's. McDonald's system of processes can be practiced in each branch.
The main reason is that McDonald's restaurants sell the same menu wherever they might be. The menus are already well-known by the consumers, so the franchisee wouldn't need to worry about investing time and money into trying out new product ideas. In sum, McDonald's already knows which products appeal to the customers and which are not.
4. World-Class Training
McDonald's will offer you thorough, intensive training designed explicitly for franchisees. Franchise owners will be given 12-28 months of training in restaurants, seminars, part-time training, and operator training classes that local training professionals conduct.
Also, franchise owners will receive ongoing training for franchisee employees to ensure they can run a restaurant successfully.