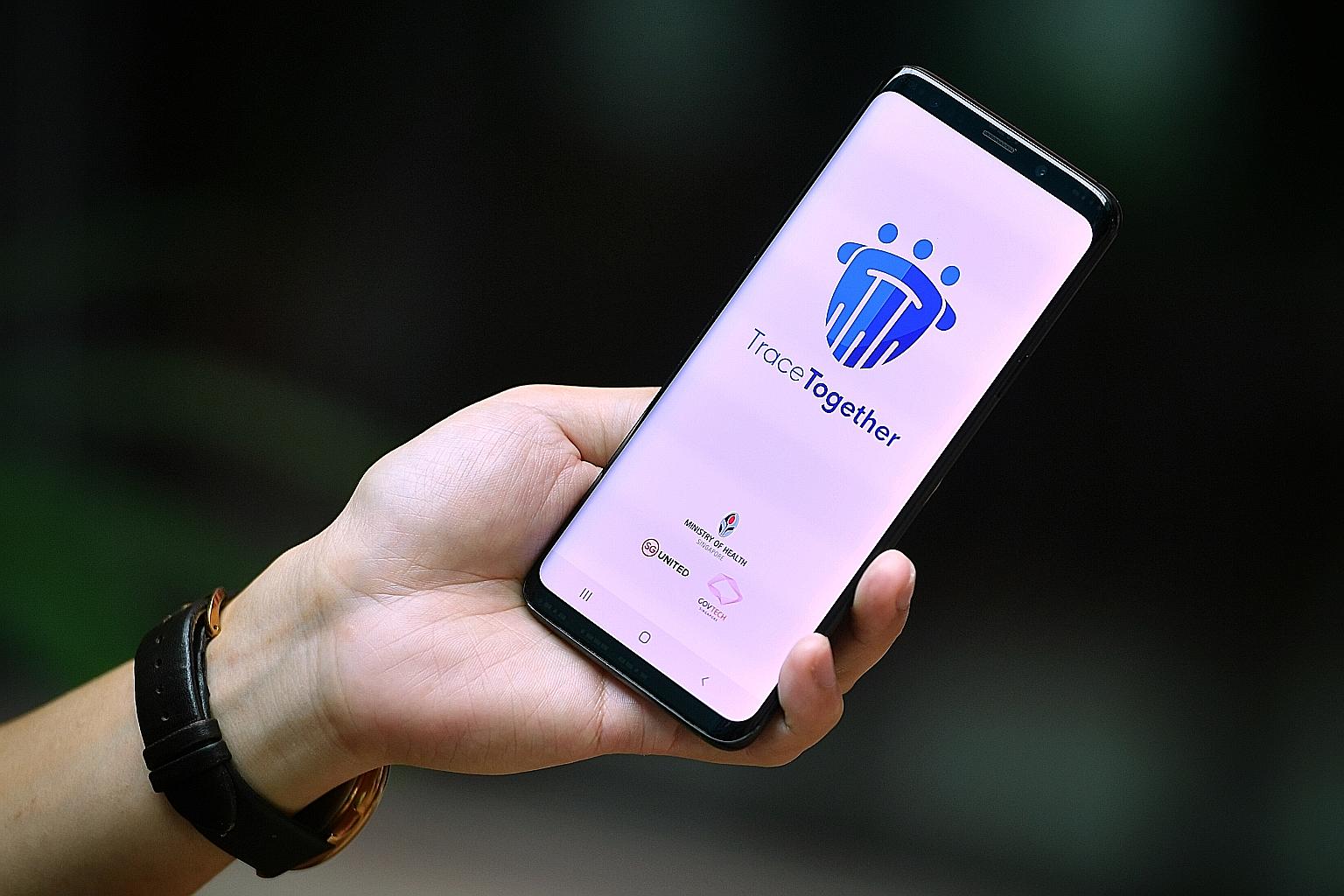 Image Credits: Straits Times

TraceTogether-only SafeEntry (TT-only SE) check-in has been brought forward from 1 June 2021 to 17 May 2021.
Read on to find out how TT-only SE affects you as a business, what you must take note of and how to prepare for this transition.
This article was originally published on 7 Jan 2021 and has been updated as of 11 May 2021
---
What's TraceTogether?
TraceTogether (TT) is a contact-tracing app developed by the government, where check-in is done through the TT app or token. Officially, it is known as "TraceTogether-only SafeEntry" (TT-only SE), whereby SafeEntry check-in must be accessed via the TT app or token.
TT-only SE check-in can be done in 3 ways:
Scan SafeEntry QR code using the TT app, or
Show your TT app's QR code to be scanned, or
Tap your TT app or token on the SafeEntry Gateway device.

We have SafeEntry.
why do we need TraceTogether?
SafeEntry records the date, time and location of a person's visit. However, it cannot tell you who you were in close contact with.
TraceTogether on the other hand, can exchange encrypted Bluetooth signals between users. This allows the authorities identify more quickly, people who have been in close contact with a Covid-19 patient, effectively reducing the time taken for tracing from 4 days to 1.5 days.
When will TT-only SE be mandatory?
With the recent spike in Covid-19 cases in the community, the government is bringing forward the mandatory TT-SE check-in from 1 June 2021 to 17 May 2021.

This is the expected timeline of changes as reported by The Straits Times:
From May 17, SafeEntry check-ins using the Singpass app or using a phone's camera to scan venue QR codes will no longer be supported.
From June 1, visitors will no longer be able to have their personal identity cards' bar codes scanned at venue entrances to check in

Which venues or businesses need to adopt TT-only SE?
Places with high visitor traffic, and/or places where people are likely to be in close proximity for prolonged periods will be required to implement TT-only SE, including:
Workplaces
Large retail outlets (> 930 sqm or 10,000 sqft)
F&B outlets for dine-in customers
What should my business prepare for?
For your staff
Operationally, businesses do not need to generate a separate QR code for TraceTogether-only SafeEntry. The existing SafeEntry QR code businesses use can continue to be used.
The main change would be in supporting your staff to transit from SafeEntry to TT-only SE. This should be generally manageable since your staff will also begin to use TT-only SE outside of work.

Nonetheless, some simple things you can do are:
start earlier internally so employees have more time to adapt
ask your managers to remind staff to download the TT app /bring their token to work
share with your team to importance of checking in to the business, and nation at large!
How are other businesses ensuring their staff check-in on TraceTogether?
For shift-work businesses which face many ground issues daily, getting staff to clock-in is not something usually at the forefront of managers' minds.

However, smart businesses understand that diligent and accurate clock-in not only reduces time theft, but also ensures their compliance.
That's why we created our StaffAny <> TraceTogether workflow. Once staff clock-in on the StaffAny app, they are redirected to the TraceTogether check-in page. Intuitive for staff, and easy management for business managers and owners. You never need to worry about staff forgetting to check-in on TT-only SE.
Track time better, while ensuring compliance.
StaffAny is the trusted sidekick of shift-work teams. Used by over hundreds of teams, we supercharge your Operations by increasing productivity and saving costs in schedule planning, time tracking and timesheet consolidation.
Now integrated with TraceTogether, you can keep your workplace compliant and accountable without extra work. Keep track of health records such as temperature easily too, for extra accountability & safety 🙂
Keen to find out more? Click on the button below to chat with a friendly StaffAny expert!