Opening a restaurant is challenging as you must make a significant investment in time and money. Typical restaurant costs include equipment, labour and food. You also have to keep these ongoing expenses under control if you want to sustain higher profit margins. It is also necessary to improve the operating process and manage your manpower costs if you want to control your business's cash flow.
---
How much does it cost to open and run a restaurant?
The overall cost of opening a restaurant will
depend on a lot of factors such as location, size and concept. When calculating
restaurant costs, you have to take into account both the restaurant startup
costs as well as the restaurant operating costs.
Note that certain costs listed in this guide
may not pertain to you. Also, the costs and expenses breakdown mentioned here
should be considered as guidelines as your experience may vary significantly.
What is the difference between restaurant costs and restaurant expenses?
Restaurant costs and restaurant expenses are not the same. A restaurant cost breakdown will include the money you have to spend on a one-time expenditure on material resources such as kitchen equipment, beverages and food.
A restaurant expense breakdown will include money you have to spend on recurring payments such as rent, payroll, utilities, or marketing that help you to generate revenue.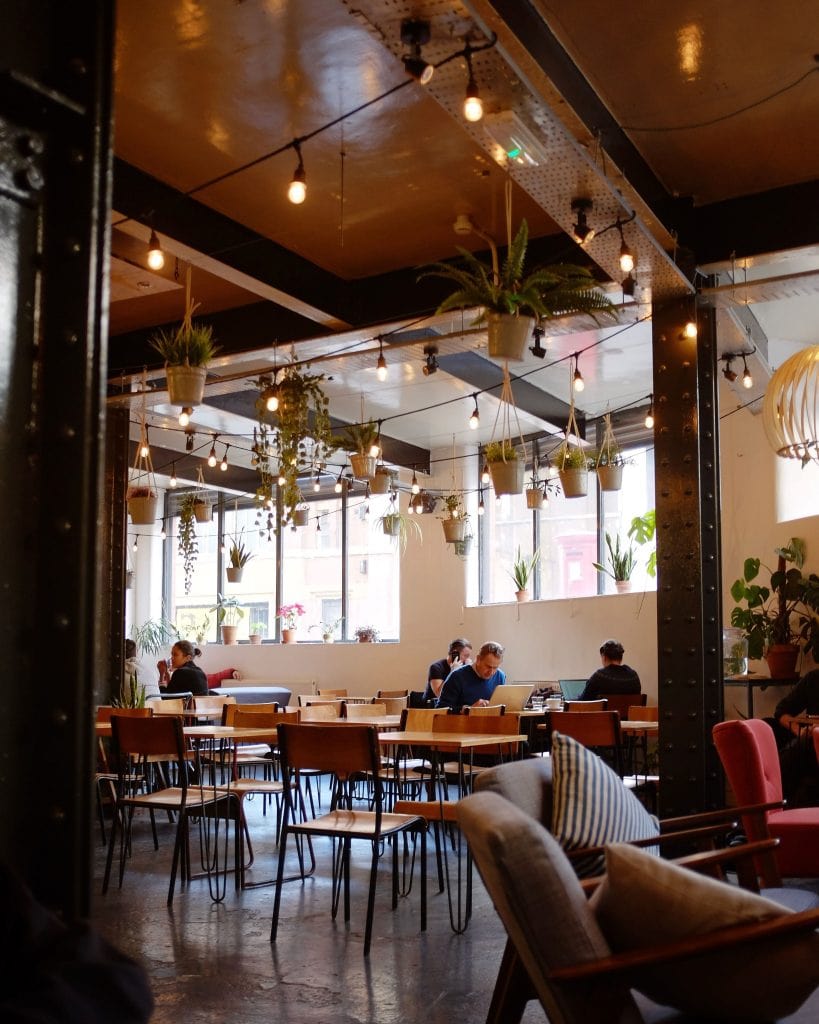 Breakdown of Restaurant Startup Costs
Restaurant startup costs will vary greatly depending on the location in which you wish to open, the equipment you require and your renovations plans if any. You can save a lot on your initial costs if you rent the space instead of buying it.
A breakdown of the different types of
restaurant startups costs are mentioned below:
1. Licensing fees include building permits, food handler's permits, health permits, alcohol tax permits. Zoning permits, music license ($200-$2000 per year), business registration fees ($100-$1200) and renewals, and liquor license costs ($50-$300,000).
2. Professional services cost like bookkeeping, consulting, accounting, etc.
3. Security deposit costs ($2,000-$12,000) if you rent the space or loan down payment (10%) if you buy the building.
4. Marketing costs like advertising and signage.
5. Construction and renovation costs.
6. Restaurant equipment costs ($100,000-$300,000).
7. Initial food inventory costs.
8. POS costs ($600-$800) for hardware.
9. Rent, salaries, and wages for the first month.

Breakdown of Restaurant Operating Costs
Monthly operating costs for a restaurant are
listed as follows:
1. Food costs (25%-45% of food sales)
2. Monthly marketing costs
3. Rent and utility costs (5%-10% of revenue generated) like water, phone, electricity, cable, internet, etc.
4. Property insurance costs ($1,000-$2,500)
5. Miscellaneous expenses (breakage costs)
---
Fixed Restaurant Costs VS. Variable Restaurant Costs
Fixed costs such as loan payments, rent, salaries, insurance premiums, mortgage, and license fees are easier to calculate as they don't fluctuate like variable costs. Variable costs of running a restaurant such as hourly wages, food, and utilities cannot be predicted easily until after you run your restaurant for several months.
Different types of operating costs involved
Restaurant operating costs can be divided into three categories, which are fixed, variable, and semi-variable. The details of each type are as follows:
Fixed costs include loan payments, rent, salaries, insurance premiums, mortgages, and license fees. Fixed costs are easier to calculate because they don't fluctuate like variable costs.

Variable costs include hourly wages, food and beverage expenses, and utility costs. Variable costs can't be predicted easily because they tend to fluctuate. However, after running your restaurant for several months, you'll know what to expect and how much your variable costs are each month.

·Semi-variable costs can be defined as costs that have both fixed and variable components. Semi-variable costs include labour costs, which can vary because it is influenced by demand and seasonality but will maintain a constant baseline throughout the year.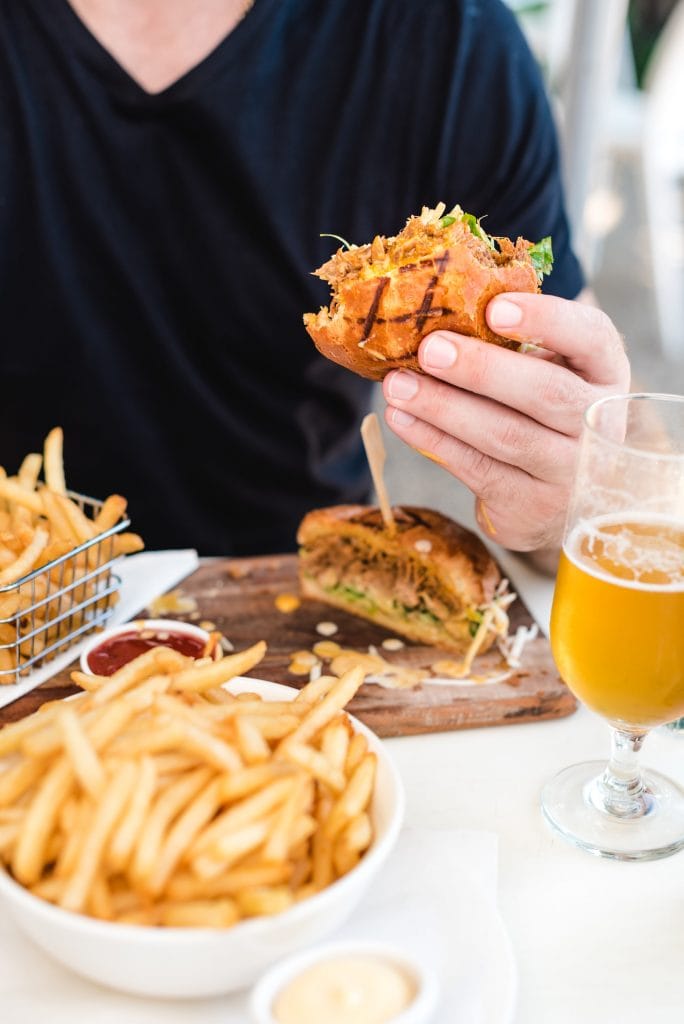 ---
Calculating Prime Costs
To ensure your restaurant business stays profitable and to understand how profitable your business is, you have to calculate its prime costs. It is a combination of labour costs such as actual labour, payroll taxes, bonuses, employee benefits, healthcare and the costs of goods sold (CoGS) such as the raw material cost of your food and beverages.
To calculate CoGS for a specific period, you
can use this formula:
Beginning
Inventory of F&B + Purchases – Ending Inventory
To calculate labour costs for the same period, add the monthly full-timer salaries and part-timer wages (hourly rate X number of hours worked).
The 5 Major Restaurant Costs
1. Restaurant labor costs
These will include hourly wages and salaries ($150,000+), health care ($30,000+), bonuses ($10,000+), overtime pay ($30,000+), vacation and sick days ($10,000+), other labor-related costs.
Calculating the labour cost percentage is more useful than the total labour cost itself.
To calculate the annual labour cost percentage for a year, divide the total labour cost for that year by the total sales of that year and multiply it by 100.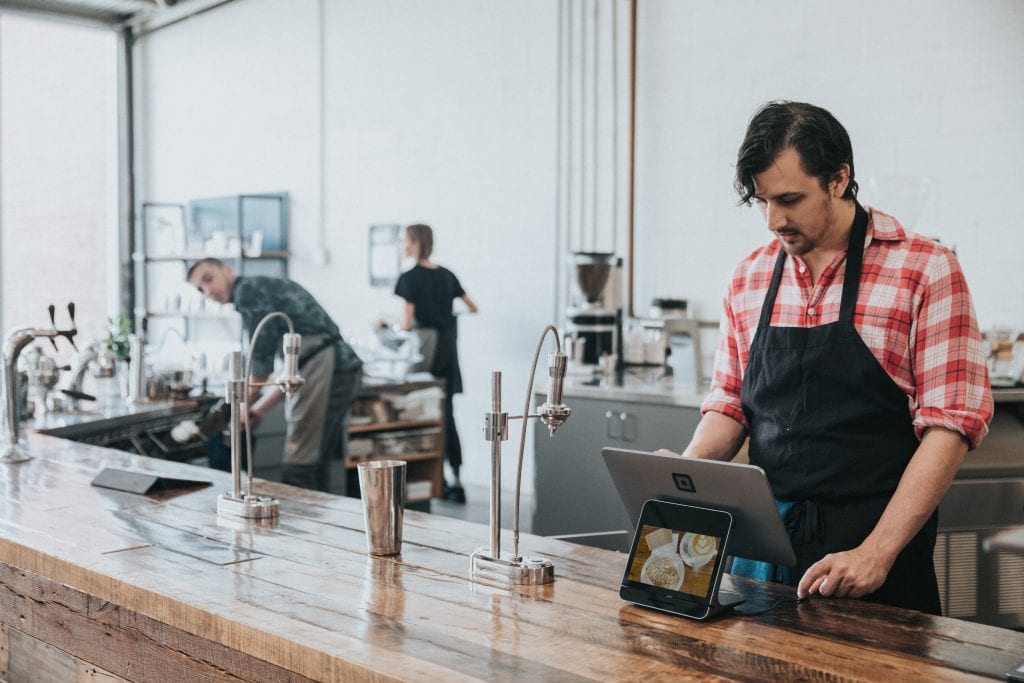 2. Restaurant food costs
These include the plate cost (the price of a single dish) and period cost (food cost over a specific time period). You can calculate the period cost using the CoGS formula.
To calculate the food cost, you can divide the
total portion cost of all the ingredients needed to prepare a dish and divide
it by the sales price of that dish. Then, you can multiply it by 100 to
calculate the food cost percentage.
3. Restaurant utility costs
These costs are technically an expense as these include natural gas, electricity, water, cell phone, internet, cable, and similar costs. The utility cost will vary according to the size of your restaurant, location, infrastructure, and climate. Generally, restaurant owners need to assign about 5% of their total costs to utilities.
To keep your utility costs under control, you
can negotiate rates and package deals with your cable and internet service
providers. Energy-saving appliances can also help you to cut down on
electricity costs.
4. Restaurant kitchen equipment costs
These include the following:
Smallwares like utensils,
tableware, takeout containers, glasses, and bar equipment. Expect to spend
around $80,000 for such expenses.
Also include furniture such as
shelving, chairs, and tables. The total cost of these objects can range from
$5,000-$40,000.
There is also your kitchen
equipment, such as fryers, refrigerators, oven, and freezers. You should set
aside about $100,000 for buying such equipment.
You can buy used restaurant equipment or lease
equipment to reduce the overall costs.
5. Restaurant Point-of-sale (POS) system
These include the following:
– Installation costs. They refer to one-time hardware fees for workstations, cash drawers, wifi routers, POS display terminals, receipt and order printers, and credit card readers. The total cost can range from $600-$,3000 depending on the number of POS display you need and the vendor.
-Payment processing fees.
-Support and maintenance costs
-Monthly software subscription fees ($70-$400 per month)
---
There are many factors you have to consider when you plan to calculate the cost of opening and running a restaurant. The most important costs that you have to consider are food cost, labour cost, and the prime cost. You also have to implement various cost-control strategies if you don't want the cost and expenses to get out of hand. Once you learn how to operate your restaurant by keeping your costs under control, you will be able to generate profits.
---
Save Your Restaurant Costs
There's one way you can save costs when it comes to running a restaurant, and that's using a timesheet software like StaffAny. StaffAny helps business owners reduce work dedicated to scheduling and time-tracking, as well as reduce the cost of operations by minimising time theft and overtime spend.