We have been serving many of our favourite brick and mortar stalls since our inception and many of them have become our close friends during this journey. The recent COVID-19 has caused a huge impact on their business and we hope to do our part to help our favourite F&Bs tide through this storm.

Thus, we have been testing out an initiative behind doors for the past 2 weeks and today, we would like to officially open this movement to all of our WFH friends 🙂

Why do we do this?
Restaurants, Cafes and Bars are places where our best memories and bonding happen over food.
Food and beverage businesses employ over 200,000 employees in Singapore alone. Many of which are our friends, family. We ourselves probably have worked in F&B at one point in our lives, whilst in school or even between commitments.
With COVID-19 leading to more social distancing measures, our friends in F&B regardless of roles (business owners, bartenders, waiters and even distributors) will be affected. Let us inspire a movement to cushion the socio-economic impact of social distancing. Let us tighten our social fabric by gifting, and help our favourite F&Bs through this movement, whilst flattening the curve.
This is why we started #giveAny.
For friends in F&B, you can list your store free!
For the WFH givers, here is how you can join the movement!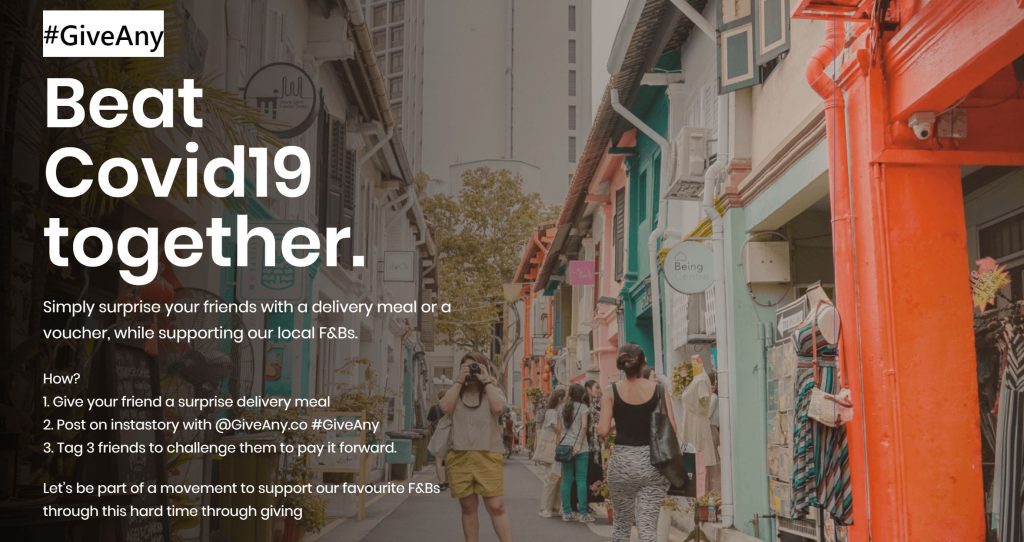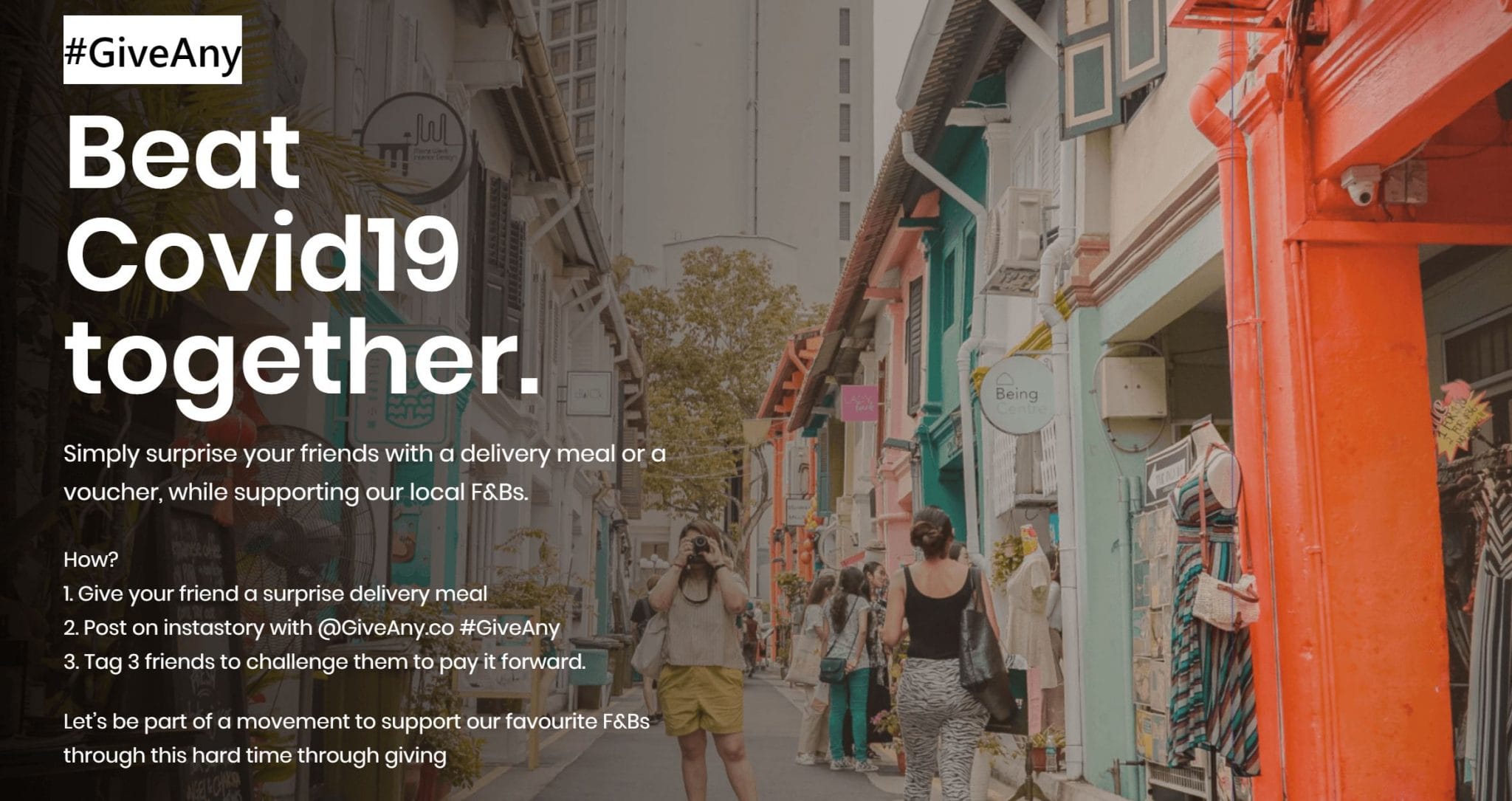 Order via any of the merchants on giveany.co
Post on insta-story with @GiveAny.co #GiveAny
Tag 3 friends to challenge them to pay it forward.
Here is an example of the fun!