A mobile food truck business is a great way to break into the food industry. Compared to regular brick-and-mortar restaurants, starting a food truck business requires low start-up costs and offers low overhead. However, it is still a business and requires dedication and hard work to be put in before it can be deemed successful.
However, setting up a food truck is not an easy task. So, before you plan to dive, here are 8 things you must know about starting a mobile food truck business.
---
1. Not every neighbourhood allows food trucks
Yes, that's true though it may sound strange. So, first make sure that the location you like or are planning to conduct your business around, legally allows you to run a food truck business in the area. Different sites have different kinds of restrictions and regulations for mobile vendors. Get to know those legal regulations first.
2. Know your market niche
The second thing you should be paying attention when thinking of entering into food truck business is to know your target sales niche. What type of food do you want to sell? You can do some research and base your selection on these factors:
Personal Strength and Preference: What kind of food can you prepare the best or enjoy cooking? The long hours you will be spending on the truck will be enjoyable and comfortable if you feel passionate about the food you cook.
Popularity: Do some research on what food items are most popular in your local region.
Competition: It is better to opt for a food niche that does not have much competition in your area. If you can easily find a burger food truck at the F&B next door, don't set up one in the area unless you're ready to face some serious competition. Try serving unique food such as hand pipes or crepes to distinct yourself from the pack.
Trends: It can be helpful to think about what foods might be popular in the near future.
Specific Demographics: It is immensely important to know the potential locations well. You would not want to make high-end dishes with a hefty price tag for university campuses.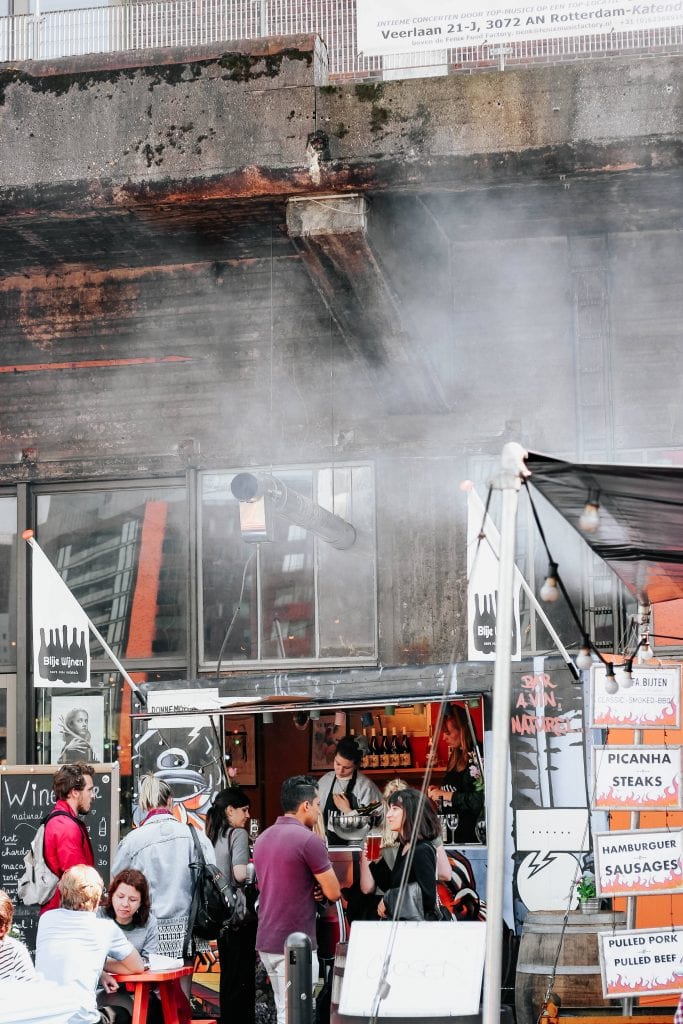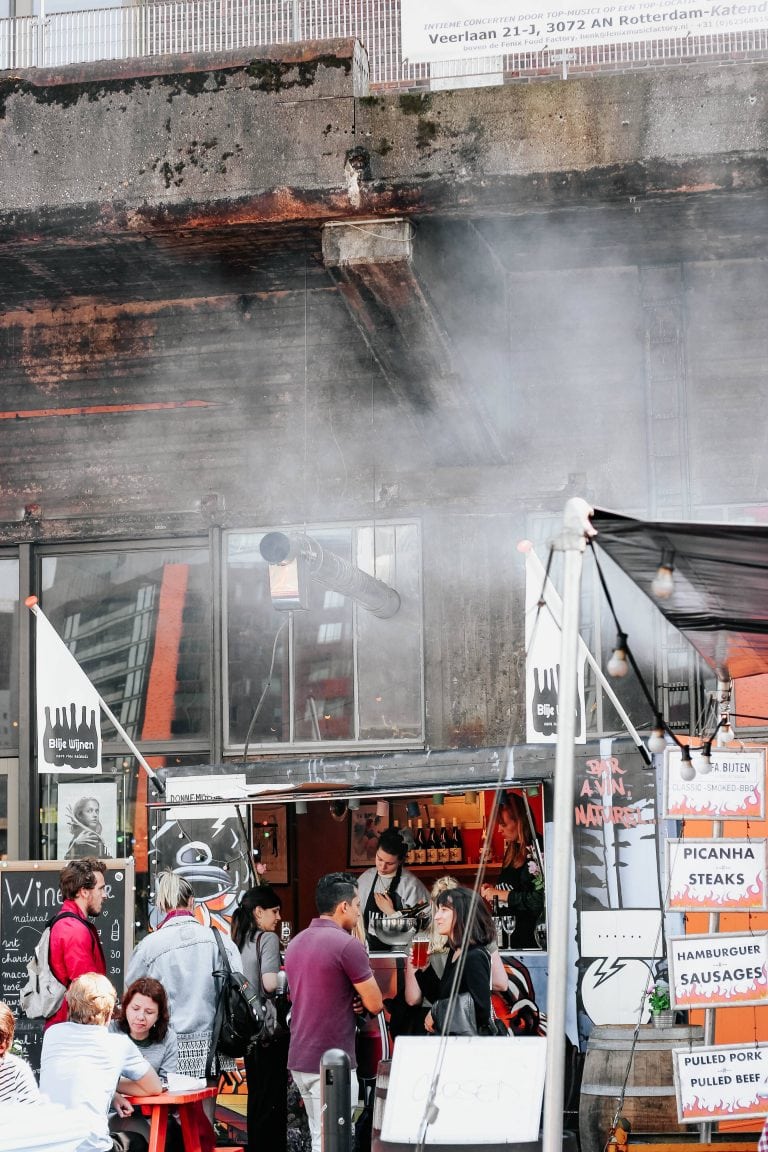 3. Food trucks cost money
Though cheaper than a brick-and-mortar restaurant, buying a food truck still costs thousands of dollars upfront, starting around $100,000. Even a used truck will cost about $15,000 which you will have to fix as per your needs. If the truck or kitchen equipment does not come with warranties, you will have to pay when the truck's equipment starts to break down.
Purchase a truck that comes with a warranty to protect your investment.
4. Start-up costs go beyond the cost of the truck
When you buy a new or used truck, you will have to pay for your truck's appearance with paint, signage, and lighting. Furthermore, there will be propane and generator costs, as well as ongoing costs such as vehicle maintenance, gas, parking, local licensing and insurance for the vehicle or business if any. Besides, you will also have to spend on marketing, food purchases, and kitchen equipment.
5. Licensing and permits
Like any brick and mortar restaurant, running a food truck business also requires licensing and permits. The food industry maintains and ensures food safety and quality through licensing. You can also reach out to other food trucks in the area and ask about their experience with their licensing procedure for some insider insight.
Food truck licensing rules differ from location to location. Learn how to get licensed in order to run your food truck and how to manage a mobile food business safely. Sometimes the number of permits permissible in one area is covered, which would cause a long waiting period for food truck holders. Furthermore, licences can be costly and most often need to be renewed on an annual basis.
6. Health and safety are imperative in a food truck business
Taking the necessary steps to ensure the safety of your workers and customers is mandatory. You must store, prepare and serve the food in sanitary conditions, at the proper temperature. Your local health inspector will guide you through the regulations necessary to make sure your food truck business is safe.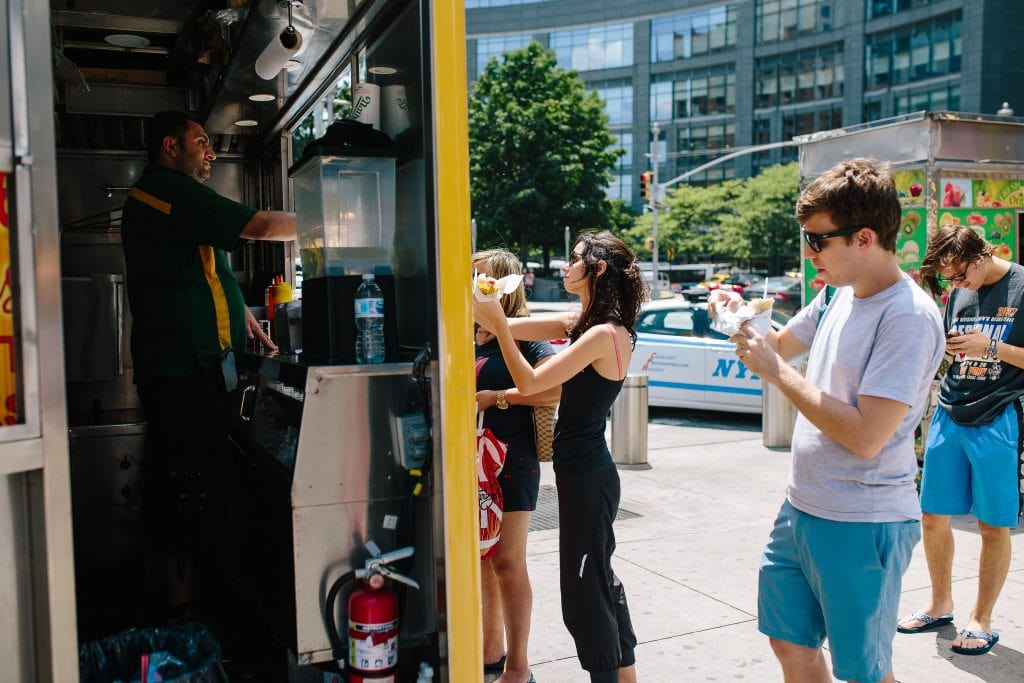 7. Social media is an excellent tool for food trucks
Leverage the free publicity benefits of social media. For example, share special promotions exclusive to Facebook or Instagram users.
The right location is vital for a successful food truck business
Food trucks bring food to people, which is a great advantage. However, you have to know where your customers are going to be.
Food trucks are among the most popular food service concepts today. However, there are dozens of mobile food trucks, so to stand out, you will have to be best at quality, service, and curb appeal.