Customers are the lifeblood of any business. Without a healthy client-base, you cannot earn a consistent income. A steady stream of new customers can also help you to mitigate the loss of regular old clients. However, not everybody knows how to attract customers to their business. You may feel like you are doing everything to get a new lead, but if you are still not getting the results you want, chances are, you are doing something wrong.
To attract new customers, you have to be better than your competition at convincing your potential customers to use your services or products. The only way to achieve that is to build solid brand awareness, good business reputation, and superb customer service.
If you are wondering how to attract new customers, let's take a look at the 7 tips given below:
---
1. Know your target audience
If you are marketing to the wrong people, it's no wonder that they are not responding to your efforts. To attract new leads or clients, you need to understand them. What do they like? What do they dislike? What is their motivation to utilize or not utilize a product or service?
Have a crystal-clear picture of what your ideal client looks like so that you can target and convince them to purchase your goods or products.
Do market research and surveys to find out more about their likes and dislikes. Learn their demographics, behaviour, and social habits. Find out where most of your target audience lives. Once you have gathered all the required information, you will be able to advertise your services or products to them more efficiently.
2. Know your competition
It is essential to know who is your competition. Know what kind of strategies your competitors are using to attract more customers or leads. Research on how industry leaders are utilizing their resources to gain new leads, and then compare their strategy to your company's marketing team.
Figure out which strategies give them an advantage over the rest of the competition. Try to replicate it if you can. It will also help you to learn what you are doing wrong and allow you to fix it quickly.
Sometimes, you don't have to implement new strategies to attract new customers. You just have to get rid of those that aren't working out.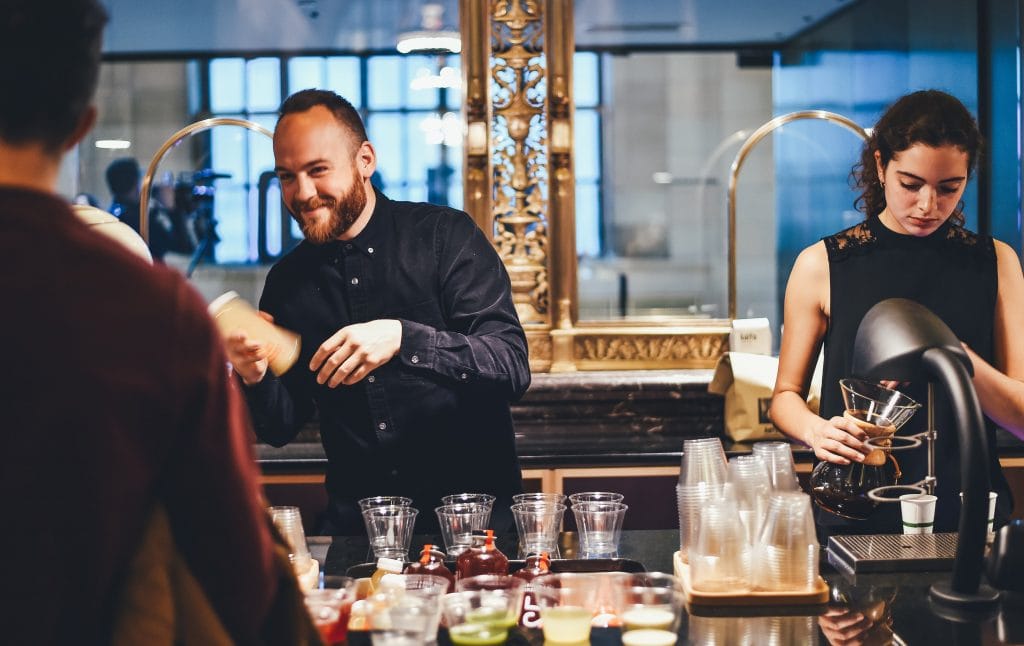 3. Form partnerships with other firms/agencies
Building partnerships with other successful agencies or organizations is key to the growth of your company. Such symbiotic relationships can be a win-win situation for all of you when you refer them new customers and vice versa.
How is that possible?
Let's imagine that you run a digital marketing company. Many of your customers may also require logos, graphic banners, or explainer videos. Thus, you can partner with an agency that specializes in providing such services and refer your clients to their address. They, in turn, can help drive their clients to your company. Most clients would also want to hire a digital marketing company to help promote their website.
4. Build your brand
Most customers will automatically flock to a company which has an excellent brand reputation and massive brand awareness. It is not easy to build a great brand, and it can take you years to spread awareness. However, there are some things you can try to accelerate the process and make your brand stand out from the rest of the competition.
Position your products or services as the answer to the problems of your target audience. Always be sincere and deliver more value for money. Provide excellent customer service and help your customers to achieve the best possible experience when buying your products or services.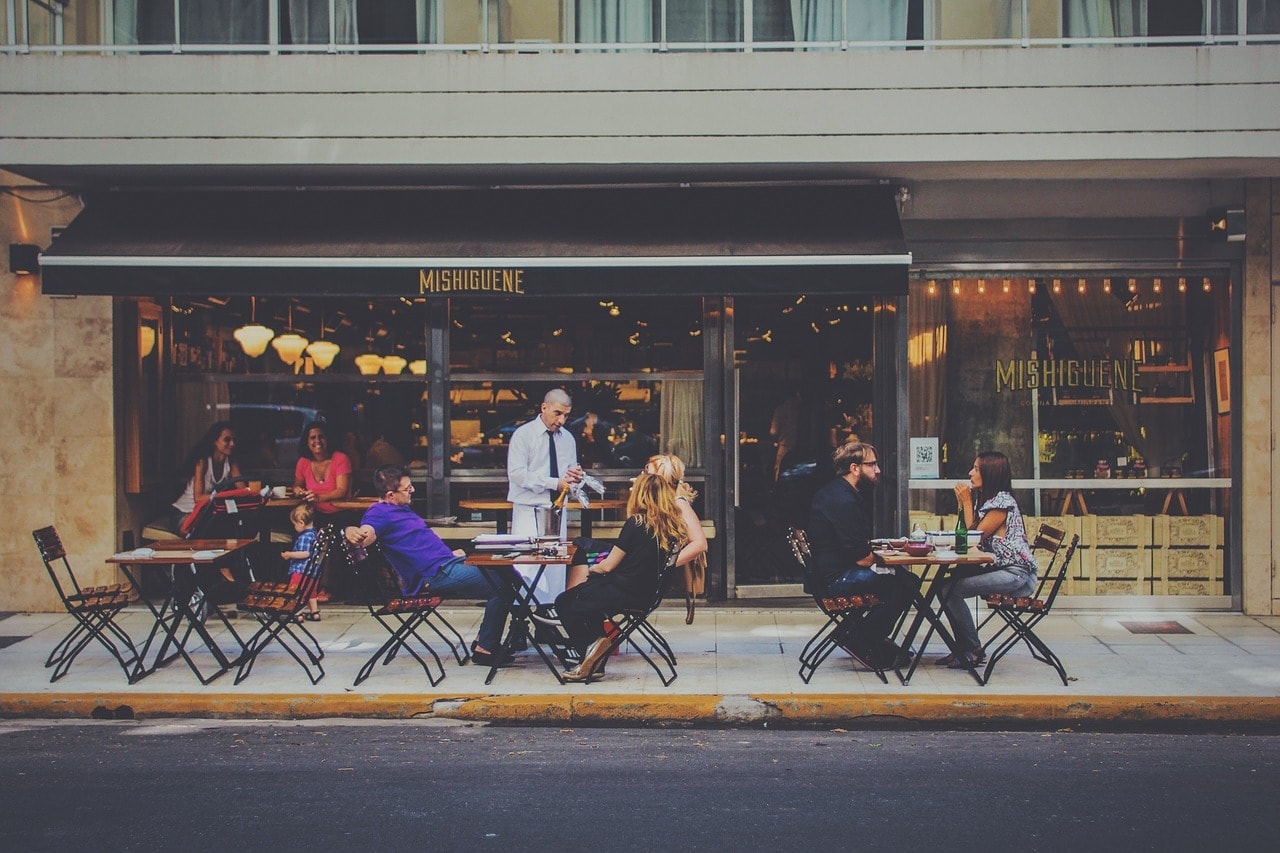 5. Get referrals
This is an age-old trick to attract new customers, clients or leads to any business. Ask your old and valuable customers to refer new clients or people to your business. If your clients are satisfied with your product or service quality, they will not hesitate to refer their friends, family members, or colleagues to your business. Incentivize them if you need to but remember to respect your customers' will.
6. Try direct response marketing
Direct response marketing is a tactic that is used by many marketers or advertisers to observe a measurable result in much less time. For example, creating newspaper or print ads, TV commercials, flyers, online ads, etc. to evoke an immediate response by providing an irresistible offer.
If you want to attract many new customers in a short amount of time, direct response marketing is the answer. It is also a great way to observe and immediate return on investment.
What you apply this approach, you should advertise an irresistible offer, provide all the information necessary to make a decision, and include an immediate call-to-action. You can target a specific set of customers in particular regions by using this approach and also track the performance and outcomes of each advert independently.
Digital marketing is the way to go if you want to create direct response ads. It is a cheaper way to market your products and can help you to target your potential customers more precisely.
7. Deliver more value
To attract new customers, you have to deliver added value. After all, your target audience are consumers spoilt with endless choices in the current market. Provide them with an incentive to choose you over your competitors. If you cannot offer a value-for-money product, offer them excellent after-sales service or customers' experience, or even a product with better build quality.
The point is to deliver more value than your competitors in any way possible. For example, offer more time for your first-time customers to understand their needs and pain points better. It will be easier to turn them into loyal customers especially when their concerns are addressed!
---
Also, make sure you have a strong marketing team in your company which can execute your strategic plan flawlessly. If the employees in your organization cannot fulfill their role properly, the company will not be able to attract new customers.
Set S.M.A.RT (specific, measurable, achievable, relevant, and time-based) lead generation plan so that you can keep track of your progress and only focus on the things that are working for your business. You should also maintain a positive online reputation. Address negative customer feedback as soon as possible. Otherwise, people will be reluctant to use your products of services despite your marketing claims.
Remember, deliver value and build strong relationships with your existing clients. Most importantly, leverage on their current network!