Our deepest condolences to spreadsheet scheduling
We have launched people to the moon, and have self driving cars on the road. Why are businesses like yourself stuck with the tools of the past? StaffAny Scheduler helps you schedule with better cost control, faster speed, on the go!
Familiar, But More Powerful
Schedule Your Staff In One Click
We understand that speed and accuracy is everything. Just by clicking on the shifts, you instantly assigned your staffs to shifts.
With a connected workforce, know who is on leave, and which of your part timers are available before planning for your A-team in a familiar interface.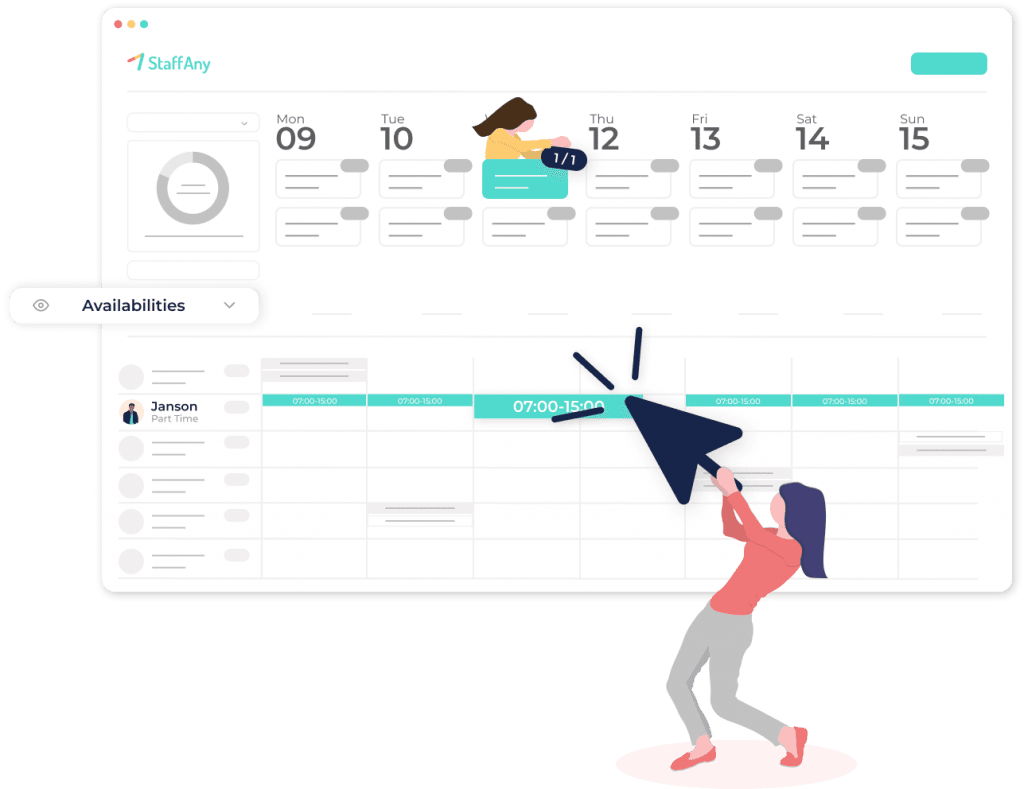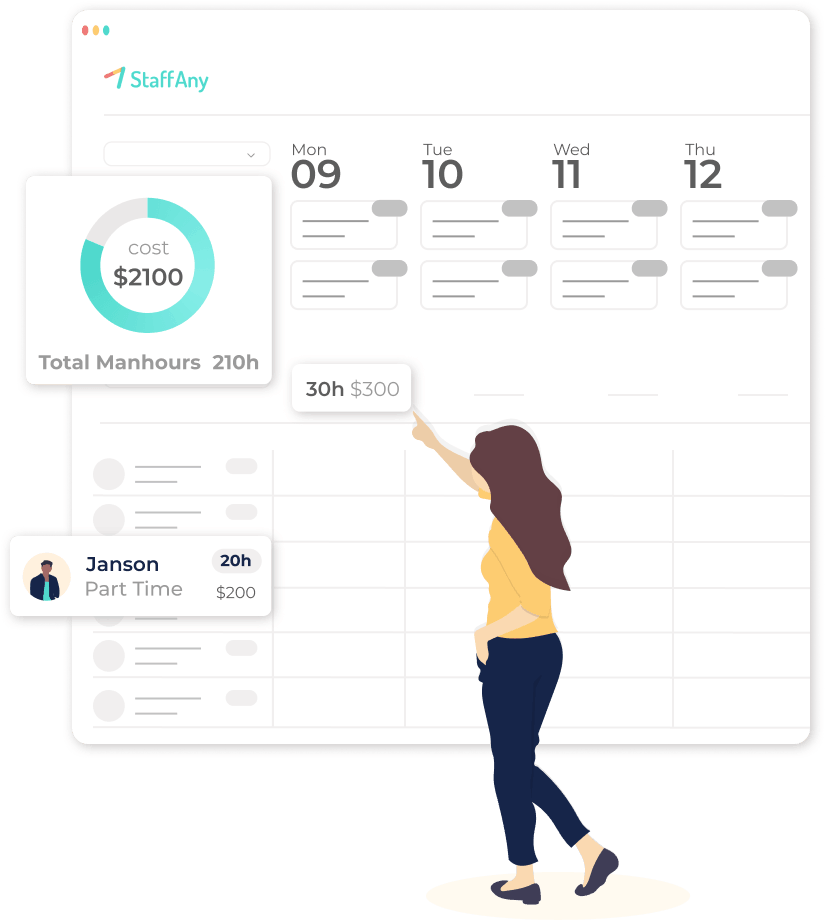 For Managers Who Want Better Cost Control
Get Better Visibility of Labour Costs While Scheduling
Our budgeting automatically updates you of weekly labor costs based on your schedule. Take control of your actual labor costs to optimise and achieve your target manpower budget. Lower your operating cost to increase your take home profits.
Stay in Compliance With Labour Laws
Manage overtime and hours to stay in compliance with labour hours requirements. Get visibility over staff real schedule hours across outlets and periods.
Whether It's One, Or A Hundred Outlets, We've Got Your Back
Visualize staff's schedule across multiple outlets in one view. Manage employees across different outlets easily as StaffAny highlights clashing shifts for you.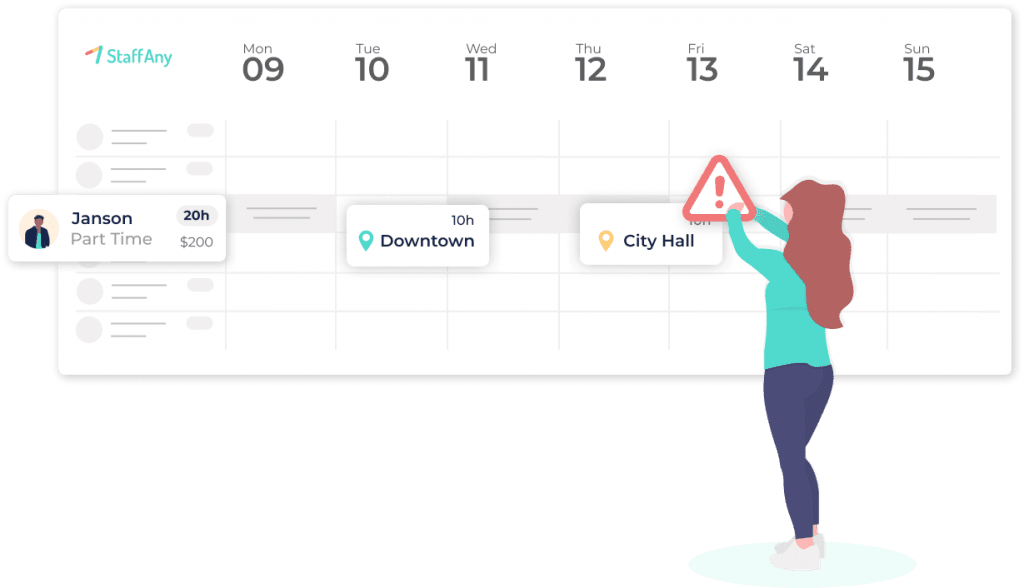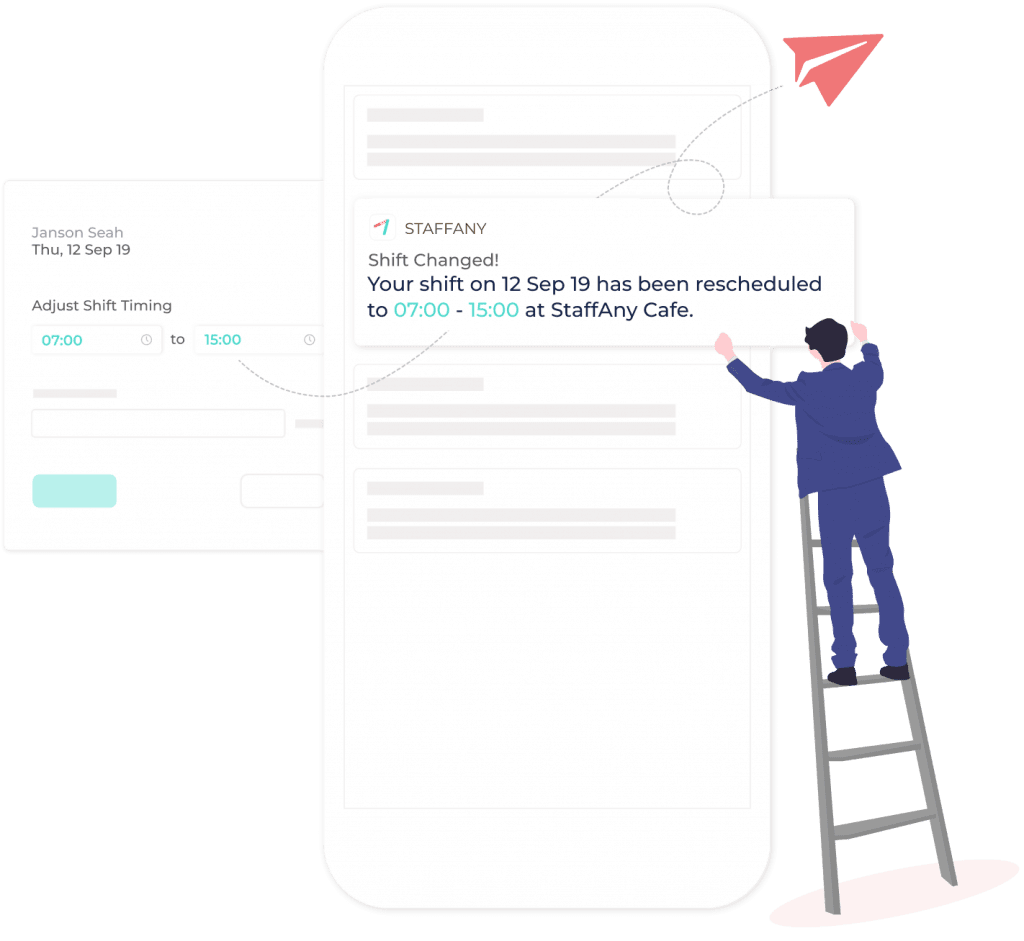 Real Time Schedule Update
Let us help you communicate schedule changes. Your team will have the latest schedule and StaffAny automatically updates the staff schedule and highlights conflicts.
The app makes the planning of my weekly schedule so much more convenient and faster. Informing my staff about their schedule is also just done by a click of a button!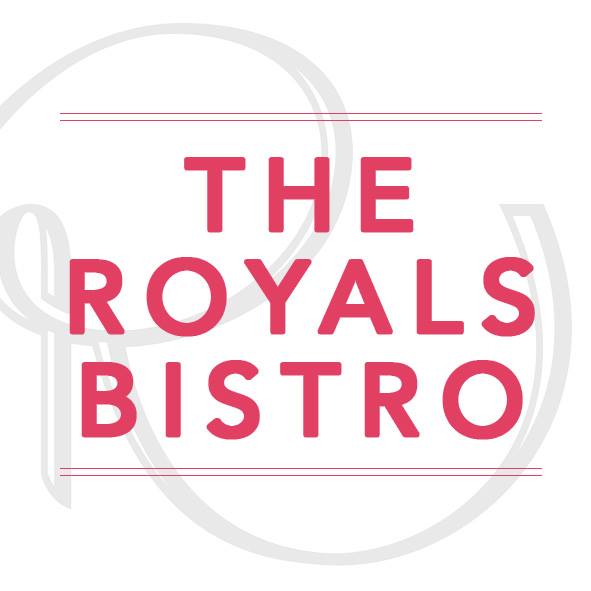 Jasmine, Owner
The Royals Bistro