Free Template for Restaurant Manager Log Book by StaffAny
The Restaurant Manager Log Book shows you qualitatively how your restaurant is performing: what is going well and what needs improvement.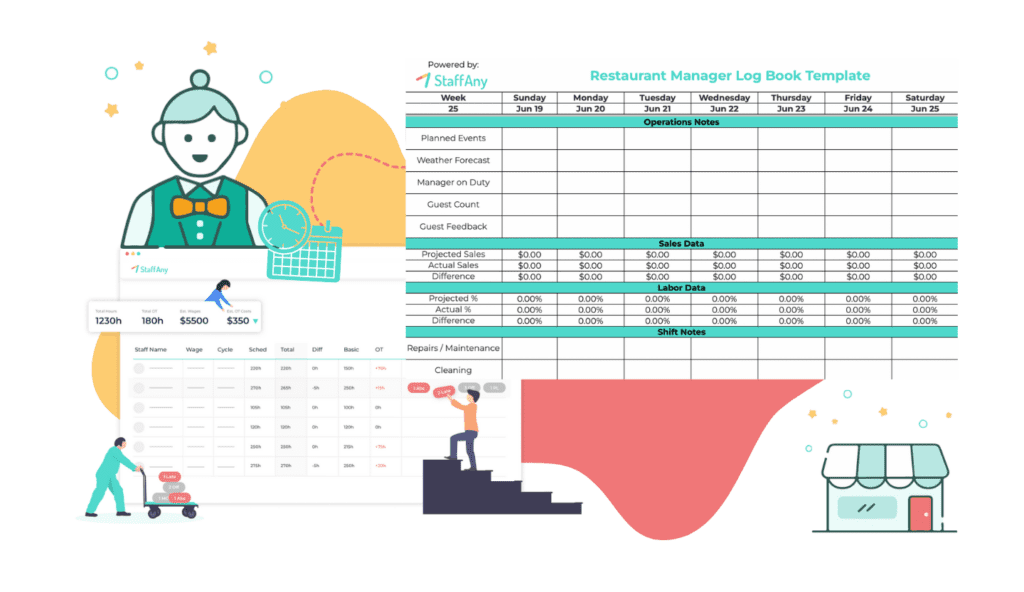 How Can Our Template Help You?
This template can help you save time and effort creating and updating how your restaurant operates.
This template can also help you ensure clear descriptions of customer issues in your restaurant. Hence, your follow-up actions will be more accurate in the future.
From an employee perspective, this template can help you address common pain points, provide helpful tips and tricks, and show appreciation and recognition to your employees.
Do you find it useful? Share it with others and let them know how you improve your restaurant performance.
StaffAny has helped companies across multiple countries in several other ways.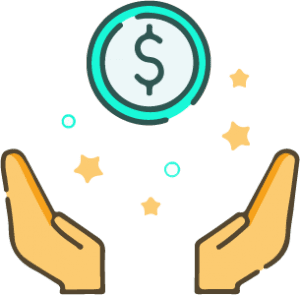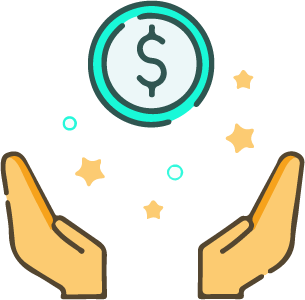 Up to $24K annual labor cost savings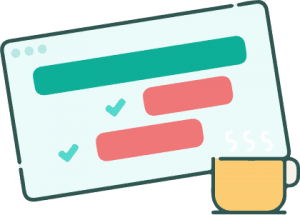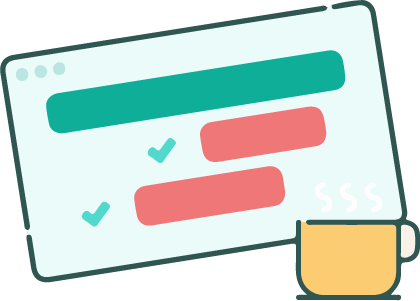 50% faster timesheet consolidation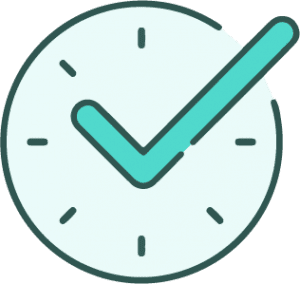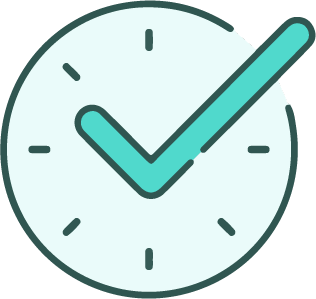 30-40% decrease in staff lateness
For Owner/ HRs Who Want Better Cost Control
Our labor cost calculator automatically updates you on weekly labor costs based on your schedule. Take control of your labor costs to optimize and achieve your target manpower budget. Lower your operating cost to increase your take-home profits. Save as much as up to $24K annually.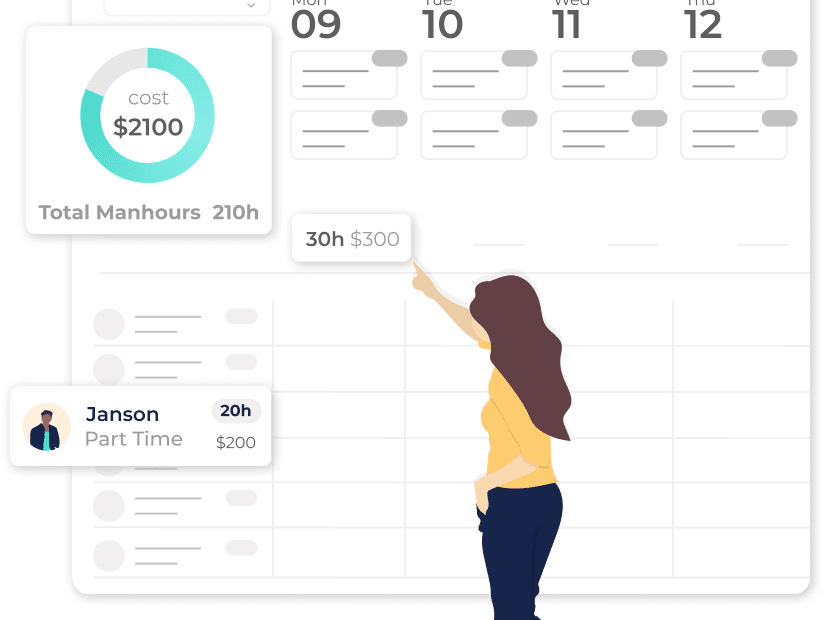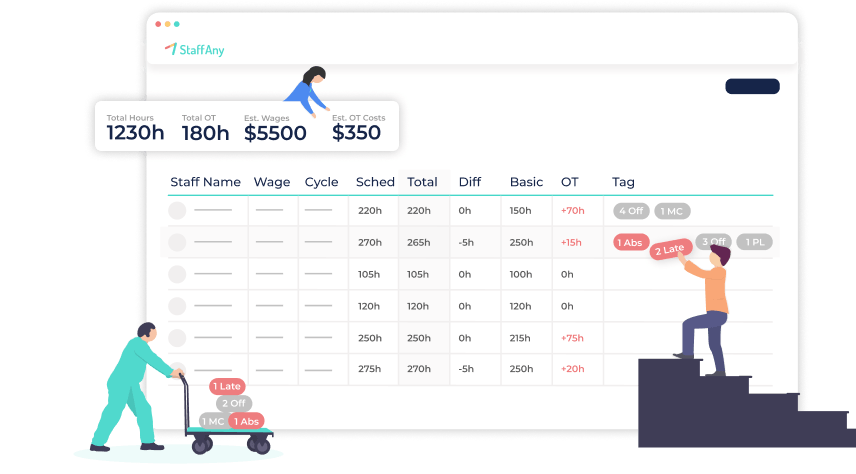 Modern Time and Attendance software with features that empowers you with real-time visibility and decision-making abilities, resulting in efficiency, cost savings and faster timesheet consolidation, as much as 50% faster.
More Punctuality, Increasing Efficiency and Better Control
Our time clock sidekick automates rounding, early clock-in prevention, late and overtime prevention, and auto clock-out to help control your budgeted costs. Decreases staff lateness by 30%-50%.
Frequently Asked Questions
A restaurant manager log book (also known as a logbook) is a book within the back of your eatery that contains daily sales, customer details, and various other items that can be passed back and forth between shifts. Logbook sales information helps restaurants make financial decisions. In addition, local health authorities may also require documentation of equipment failures and service calls.
The purpose of the Restaurant Manager log book is to qualitatively show how the restaurant is performing: what is going well and what needs to be improved.
Restaurant Manager Log Book ensures all necessary information is recorded in a logical way and keeps information in one place including any detailed activity in your restaurant every day.
Enter your restaurant details.

Select the date to start logging.

Add the days of the week to be recorded in the logbook.

Have the manager fill in the shift notes in the daily cell.

The difference between sales days and working days is automatically calculated.
Excel and spreadsheet notebooks are flexible in that you can define the required fields, and this can be automated to some extent using predefined formulas.
It is important to keep your log book up to date. This means you have to write in them regularly, and you have to make sure the information is accurate.