The Free Template for Employee Absence Rate Calculator by StaffAny
Employee Absence Rate Calculator is an easy-to-use and simple template with predefined formulas to calculate your organization's monthly and annual absenteeism percentage.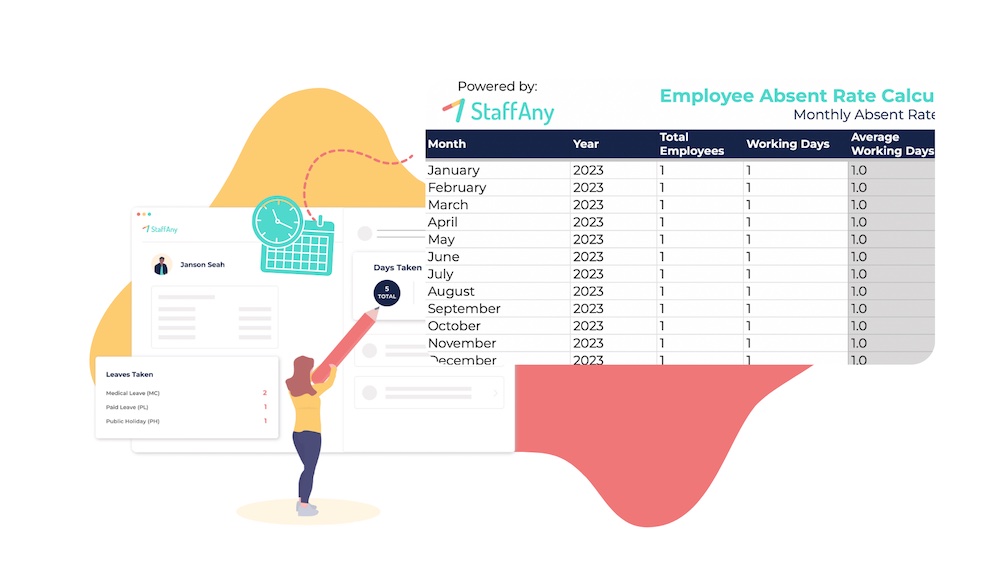 How Can Our Template Help You?
1. There is no need to dedicate time to calculate absences manually.
2. This template helps you design absence management policies that reduce unplanned absences, improve organisational productivity, minimise absence costs, and support the overall well-being of your employees.
Do you find it useful? Share it with others and let them know how you calculate your absent rate.
StaffAny has helped companies across multiple countries in several other ways.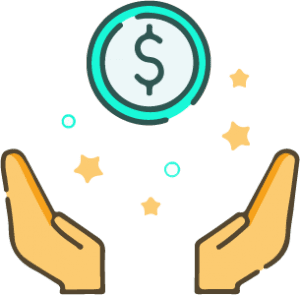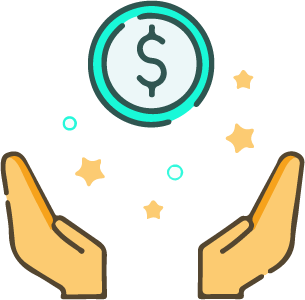 Up to $24K annual labor cost savings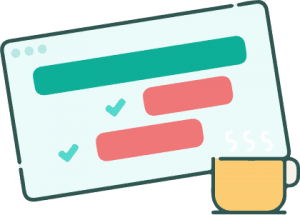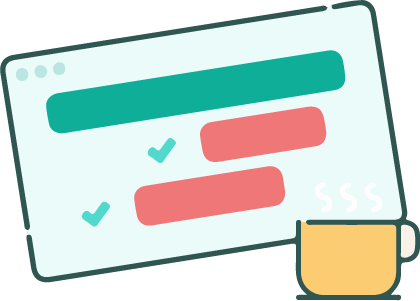 50% faster timesheet consolidation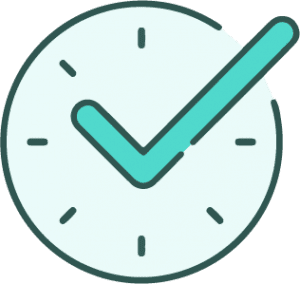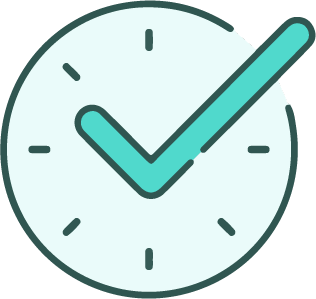 30-40% decrease in staff lateness
For Owner/ HRs Who Want Better Cost Control
Our labor cost calculator automatically updates you on weekly labor costs based on your schedule. Take control of your labor costs to optimize and achieve your target manpower budget. Lower your operating cost to increase your take-home profits. Save as much as up to $24K annually.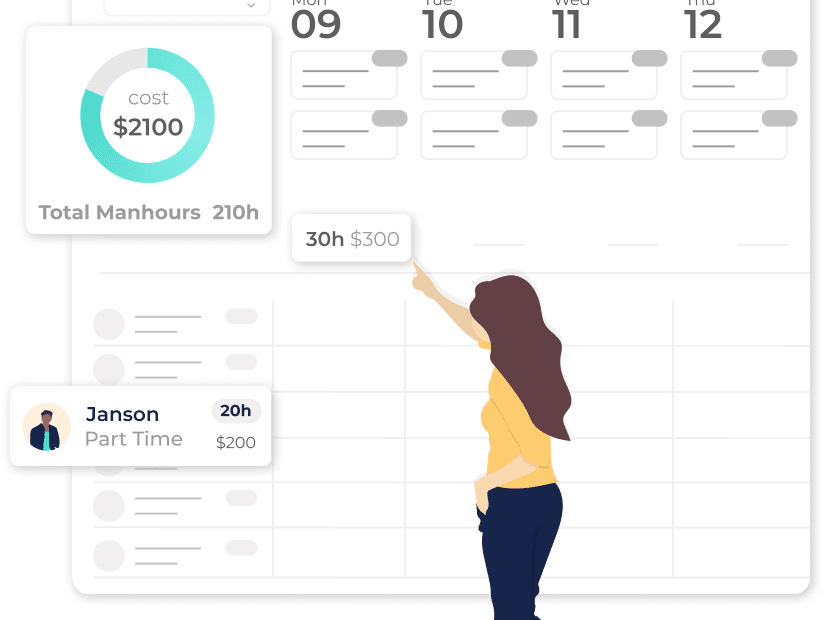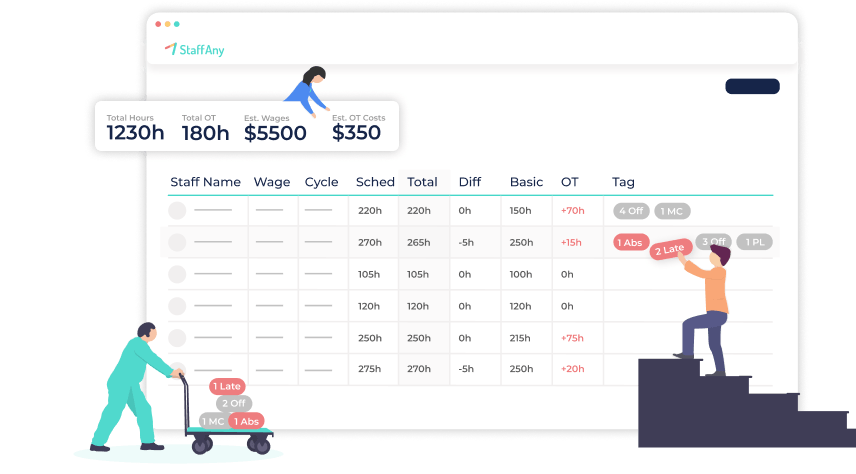 Modern Time and Attendance software with features that empowers you with real-time visibility and decision-making abilities, resulting in efficiency, cost savings and faster timesheet consolidation, as much as 50% faster.
More Punctuality, Increasing Efficiency and Better Control
Our time clock sidekick automates rounding, early clock-in prevention, late and overtime prevention, and auto clock-out to help control your budgeted costs. Decreases staff lateness by 30%-50%.
Frequently Asked Questions
The employee absent rate is a measure for calculating the frequency with which an employee is absent from work. Employee absences are common and might be for valid reasons like illness, medical visits, paid time off (PTO), vacation, holidays, or family issues. If an employee is missing workdays habitually without planning it, announcing it or gaining official approval and leave beforehand, this is an occurrence of absenteeism.
Absenteeism is the persistent absence of an employee from work, either by taking a full day's leave or by time theft, which includes arriving late or departing early to/from work and even taking extended breaks. In plain terms, it is an employee's willful and persistent absenteeism from work.
The absent rate is crucial because it can assist corporate executives in eliminating a workplace problem. While companies can anticipate and plan for excused absences, managing routine truancy is more difficult. An employer can assess the absent rate to see if absenteeism is the cause if they believe an individual or a team is missing work more than normal, or if productivity levels are poor. Employers can examine the issue, do an analysis, and determine whether change is required by doing so. They may then make educated judgments and support long-term progress.
You can use the statistics from this model as a benchmark to compare absences, patterns and behaviors across your employees. But if you really want to address absenteeism, you must always be open to changes in your work culture. In addition, you would be wise to promote a culture of well-being where employees feel both engaged and motivated in their work. Taking care of employee absence can be an ideal place to work for this purpose.
A low absent rate is a good sign and proof that employees are enjoying their work environment. In contrast, high absenteeism is costly to both employees and employers. Employees who have a habit of absenteeism endanger both their reputation and their jobs.
Yes, this template is free, and you can duplicate it as much as you want for your company's needs.