Your Choice Workforce Management System
Trusted by hundreds of businesses. Perfect for teams managing hourly workers.



Easy, Error-Free Schedules
Schedule up to 70% faster. Errors highlighted for accuracy, while cost visibility helps you stay within budget goals.
Equip your managers to track staff in-and-outs from their mobile.
Auto-reminders on shifts & performance: expect a reduction in staff lateness without any nagging!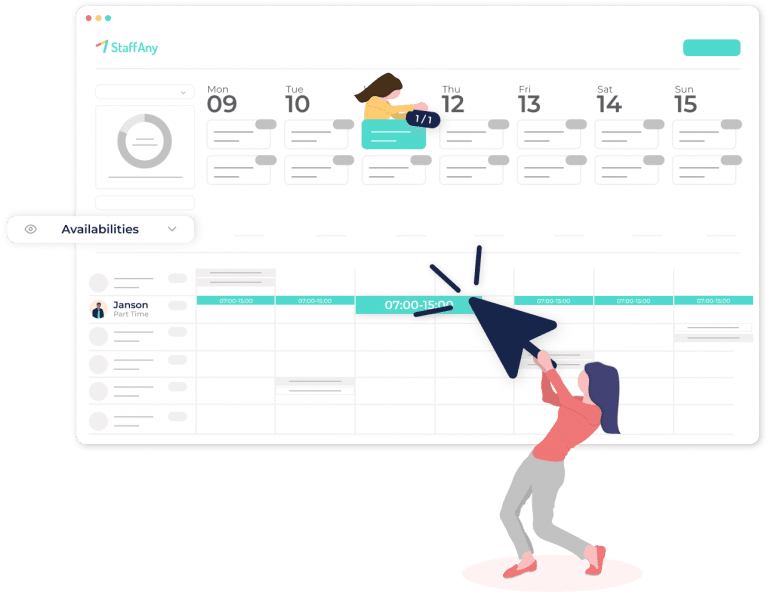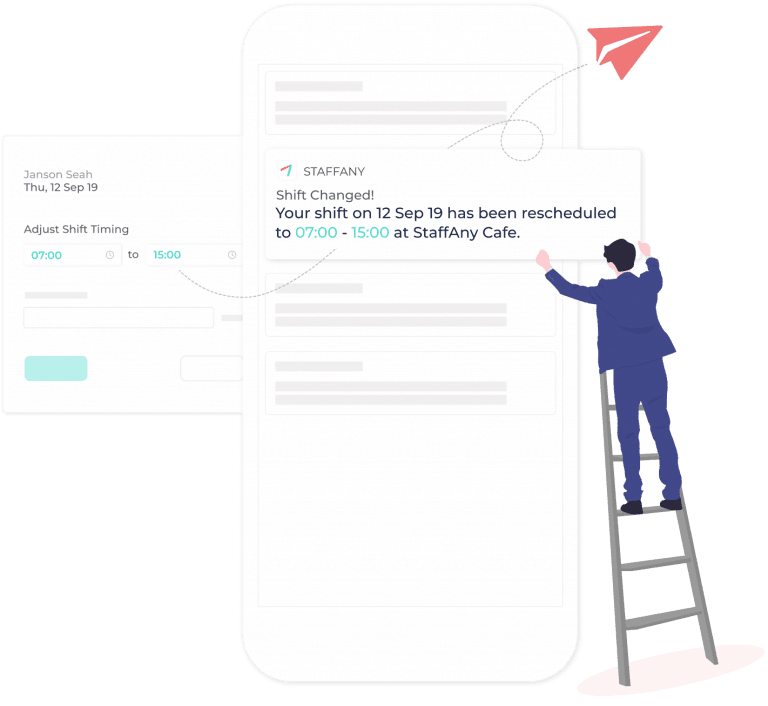 Stay connected & updated on mobile
All things in one place: on the StaffAny app, your staff can submit availabilities, view shifts, clock-in, and see tasks & important announcements.
With StaffAny, staff and HR view the same time records. Lesser disputes, smoother payroll.
Early clock-ins, late clock-outs and extended break times cost businesses. With smart tooling, track actual worked hours – accurately.
Automate manual processes
With digital scheduling and auto-consolidated timesheets, free up time for your business.
Data to Improve Decision Making
Real-time reports on labour productivity: so you can make better business decisions.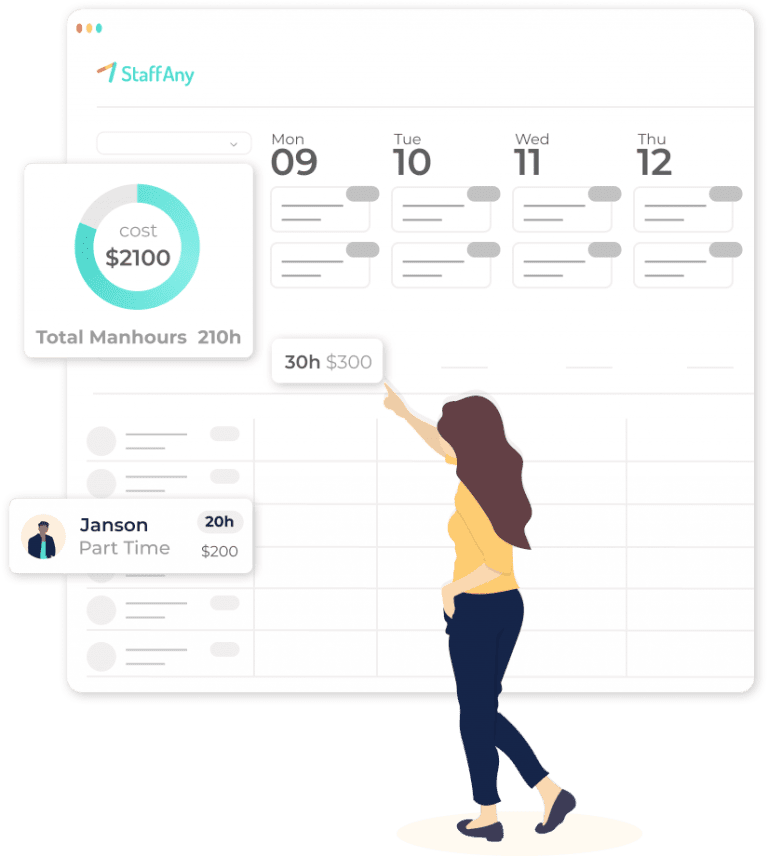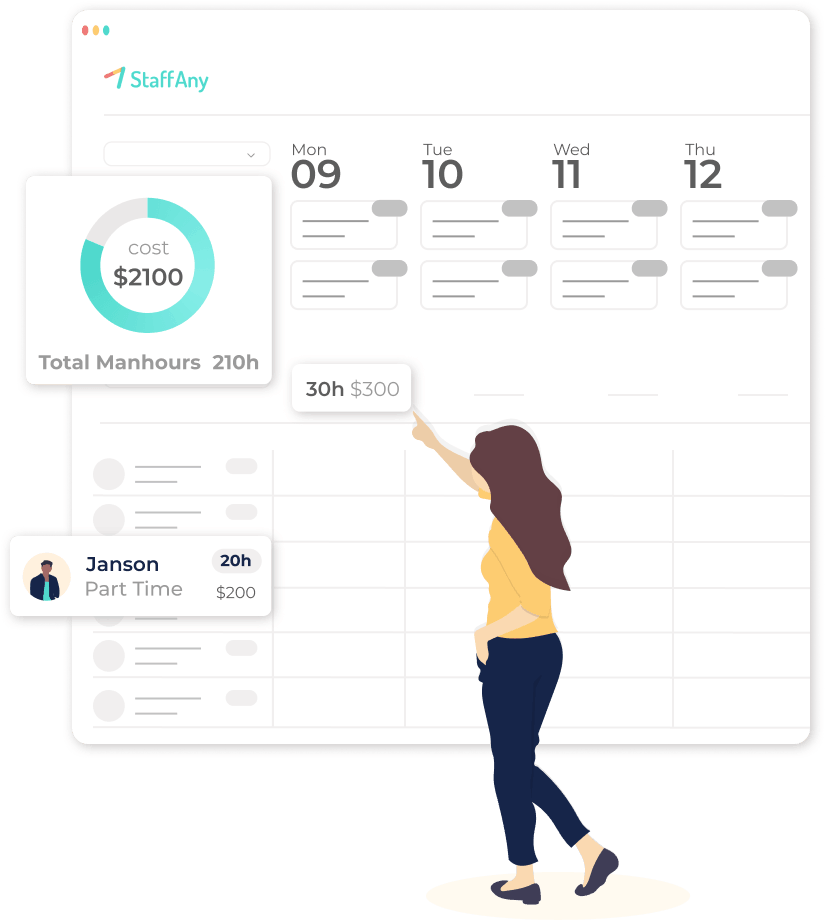 Restaurants and Retailers
Hear it from our customers
The app makes the planning of my weekly schedule so much more convenient and faster. Informing my staff about their schedule is also just done by a click of the button!​
StaffAny is incredible easy to use. your business would have no problem integrating StaffAny into your current workflow. On top of that, StaffAny has stellar customer service who are there for you every step of the way
Workforce Management with a peace of mind
StaffAny, your new workforce sidekick