StaffAny, bringing operational change to the blue collared workforce.
Why choose StaffAny over Timesoft?
StaffAny specialises in scheduling and time & attendance for shift-work industries, while Timesoft is comparatively a legacy system offering full-suite HRMS.
StaffAny

Timesoft

ROBUST SCHEDULING FOR SHIFT-WORK INDUSTRIES

- GPS (Field Teams)
- QR + Geofence
- Wifi
- Web Timeclock

✓
Complementary integrations to payroll softwares

PRICING AVAILABLE ON WEBSITE

✓
Claims
Appraisal
Training
Recruitment
StaffAny: schedule up to 70% faster, save up to 30% labor costs
Manual scheduling and time theft linked to shift timing cost your business time & labor costs.
Let the StaffAny team which has worked with hundreds of shift-work companies, help you; Schedule faster and easier. Track time accurately and pay only for time worked.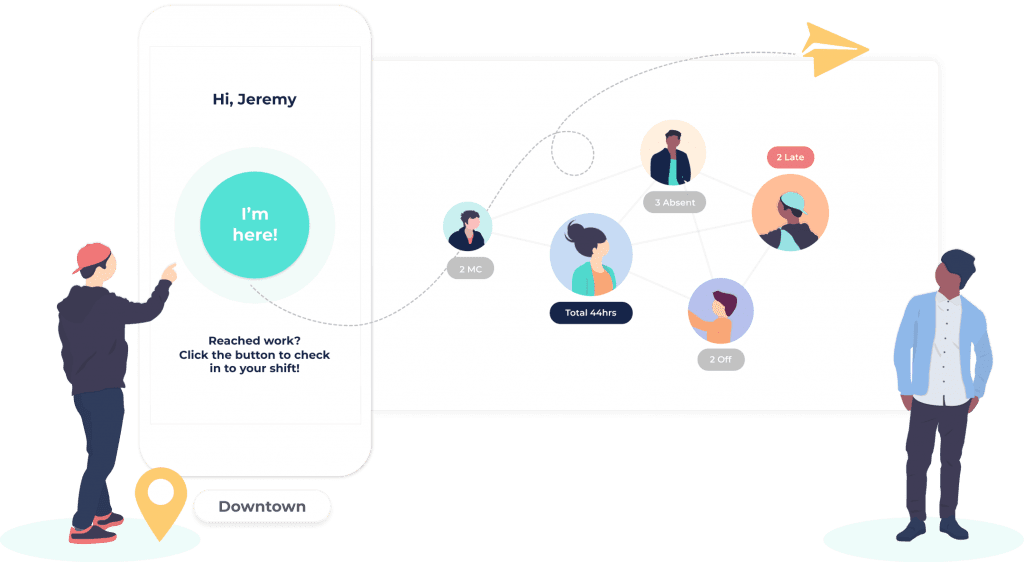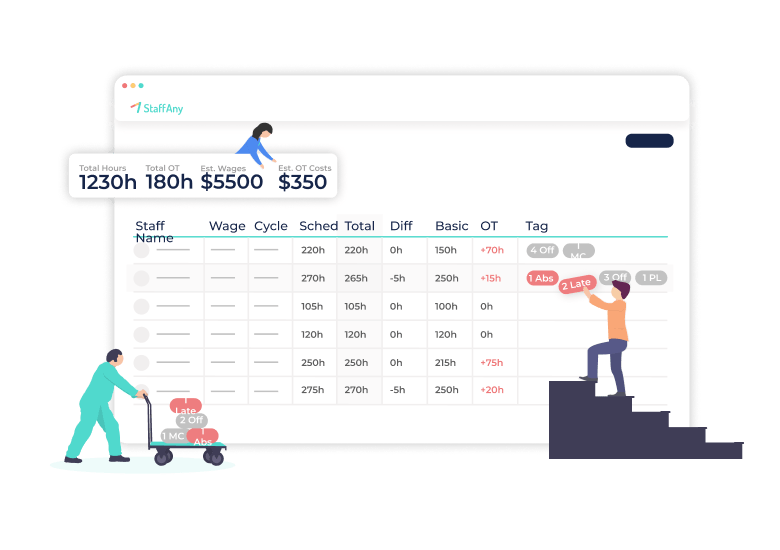 Specialised tools, maximum performance.​
StaffAny doesn't provide the full range of modules a typical HRMS does. Yet, many customers still choose us. That's because nailing the scheduling and time/attendance aspects gives you unparalleled time & labor costs savings.
Specialised providers help you maximise each part of your process. While easily integrated with payroll providers, enjoy the best of both worlds. Get the best for your business 🙂
After implementing StaffAny, our Staff performance improved. The shift reminders have reduced our staff lateness by about 50%!
StaffAny or Timesoft: What's right for me?
StaffAny and Timesoft offer a different focus to HR & Operations solutions. If you're reading this, you likely have a combination of scheduling needs, time tracking needs and broader HR needs (claims, etc).
StaffAny's great for companies that spend any decent amount of time scheduling. Scheduling is the backbone of shift-work, so you would gain lots by nailing that part of Operations. HR loves it too because timesheets are so much neater.
Ultimately, the best platform comes down to what your team needs.
Check out this article discussing whether companies should go for full-suite systems (Timesoft in this case) vs. dedicated HR systems (that's us!), with customers sharing their stories from both sides of the picture.
Choose the system that can truly support your business' daily operations, and bring it to the next level 🙂