Isn't it a pain to still use pen and paper to run your business?
What if you could digitize your messy shift scheduling and timesheet consolidation in a single click?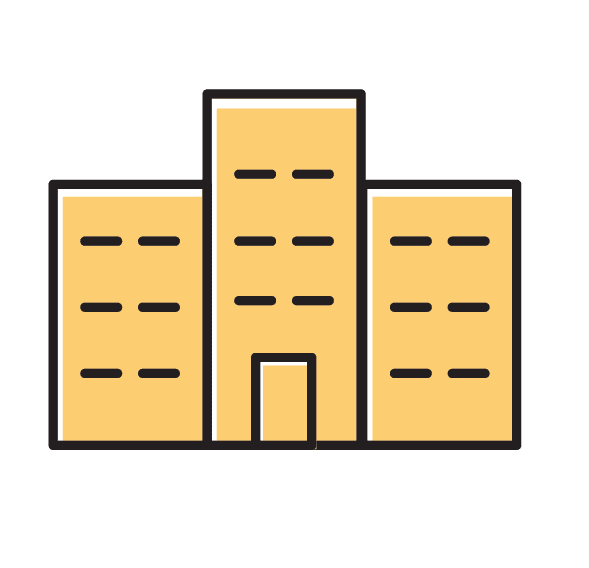 Companies digitized in the last 3 months.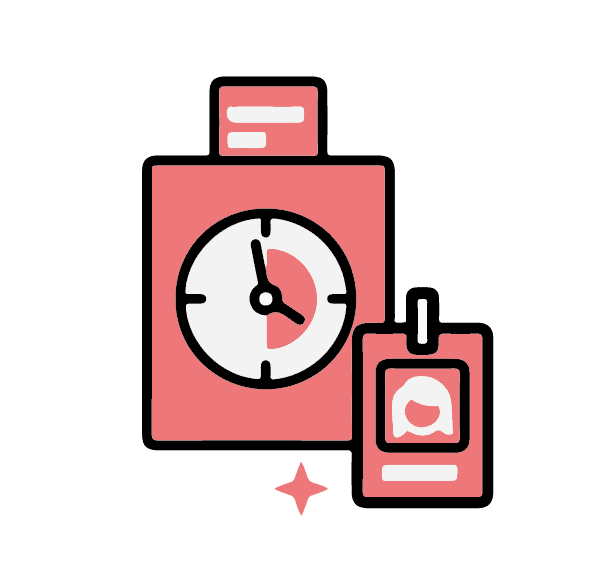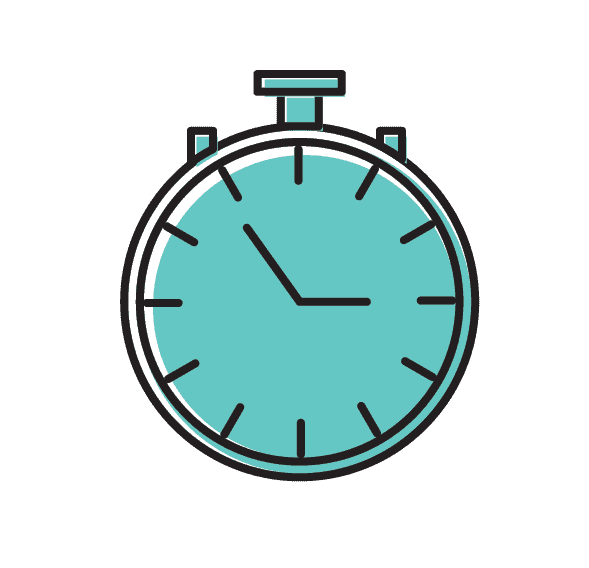 Average time taken to digitize.
Manual operations for scheduling and consolidating timesheets have been the most common operational headache faced by most F&B and Retail. Fix it today, at 0 cost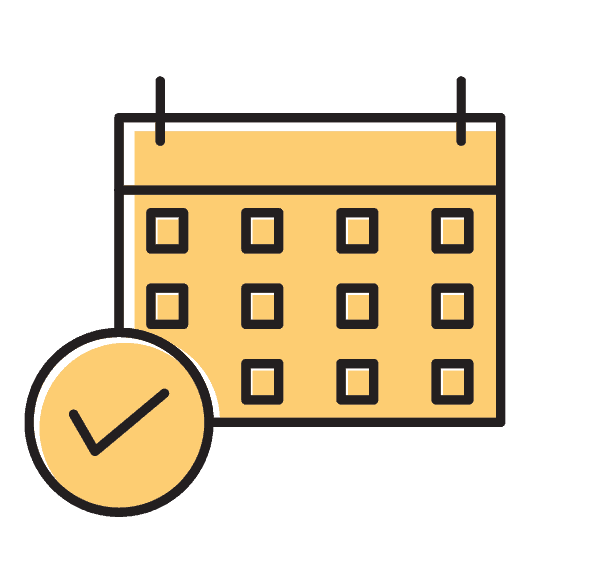 Improve Schedule Efficiency by 30%​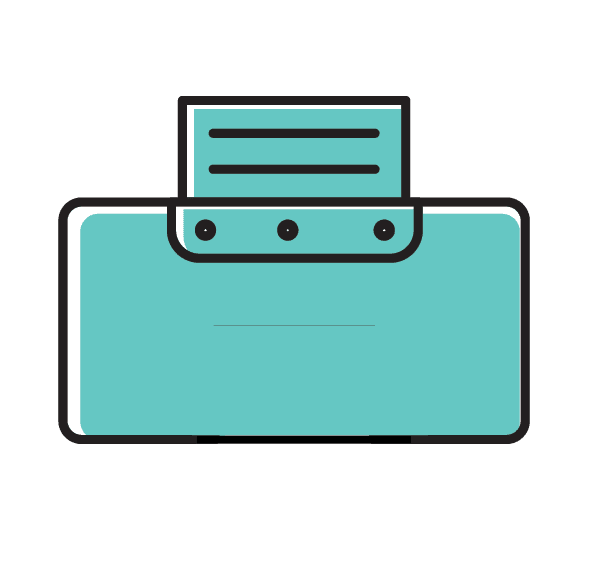 Accurate timesheet. Reducing consolidation by 60%​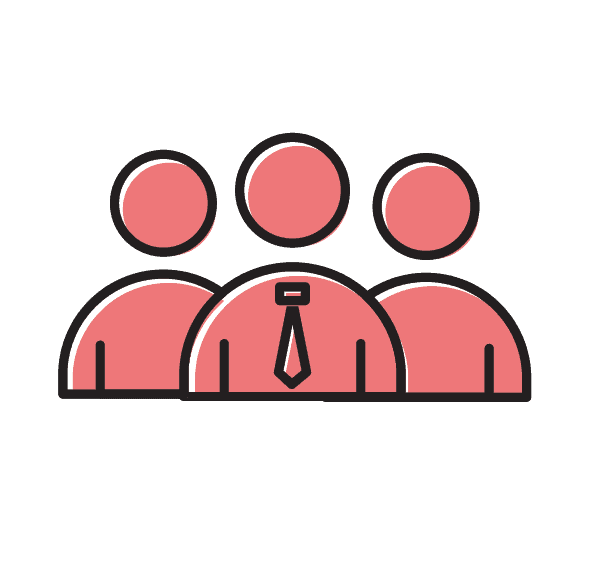 Reduce Labor Cost by >3%​
Gain business visibility, staff accountability & reduce cost of operations, for free.
No usage fee for up to 25 staff
Teams on Our Start Up Plan:
Managers can easily check on their team's accountability on-the-go. Monitor staff clock-ins and history of work records from your mobile phone in real time – anytime, anywhere!
Enjoy Better
Cost Control
Easily ensure your schedule stays within the labour budget and do away with errors on monthly timesheets. No more pay disputes between HR & staff.
Get Real-Time
Team Visibility
Maintain visibility of operations including schedules, timesheets, reports and manpower costs. Get access to accurate information (whether historical or real-time) in an instant.
Schedule Faster with Increased Productivity & Profits
Schedule quickly, accurately and within your labour cost budget with StaffAny's smart scheduling. Set your targets (manpower allocation goals, sales targets, employee performance preferences) and you're set for A-team schedules!

Seamless Team Communication
With your entire team connected on StaffAny, everyone is kept in the loop on the latest schedule updates and changes. Digital Scheduling helps flag out errors and reduces back and forth within the team, increasing productivity.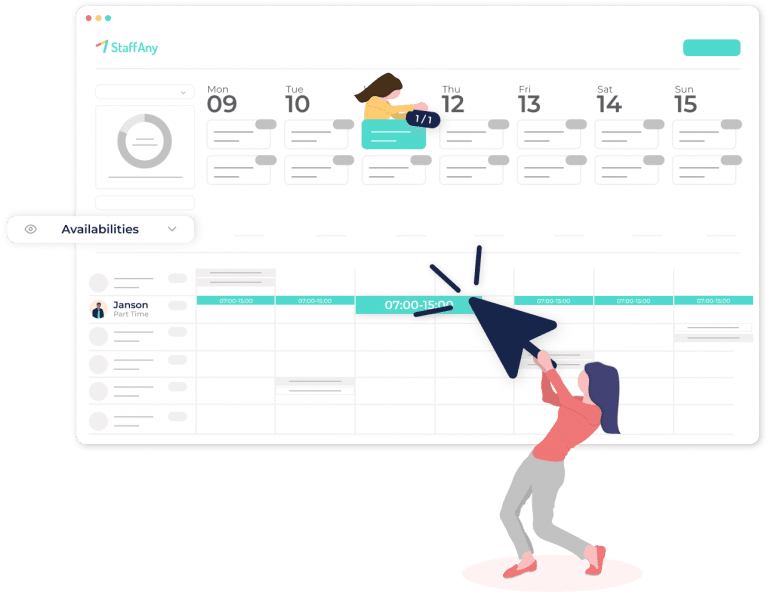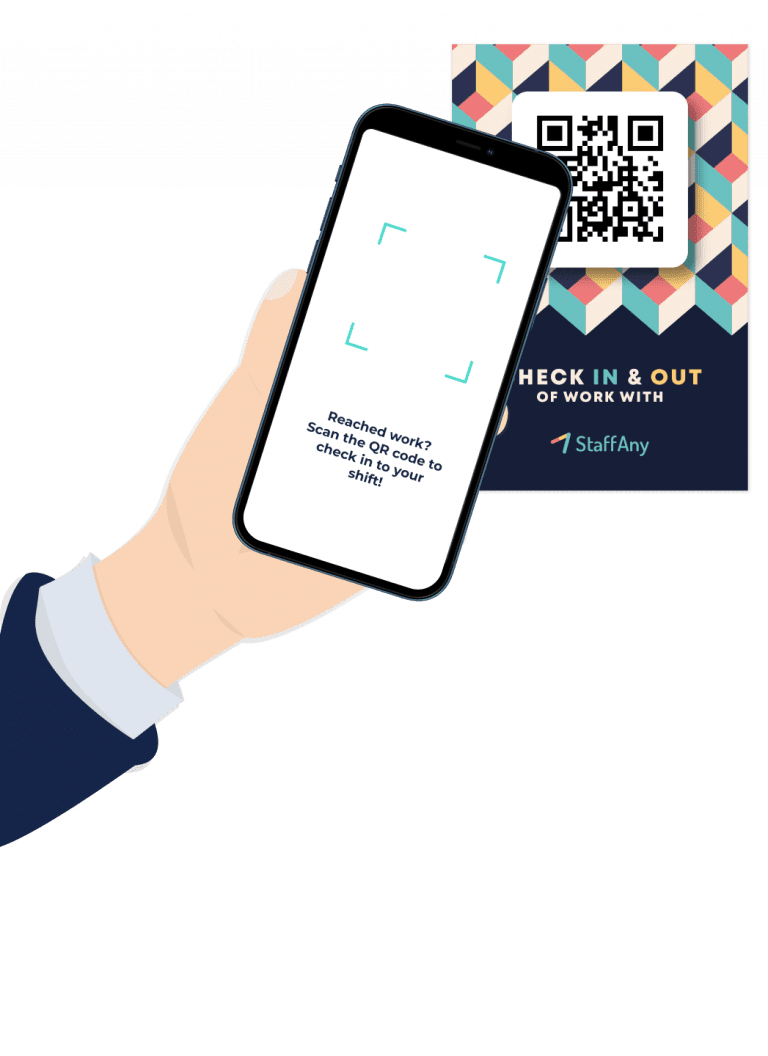 Track Time Easily & Accurately
Accurate, Contactless Clock-In
StaffAny's timeclock mechanism makes sure that your staff clock-in and clock-out within the location. StaffAny prevents time theft such as early clock-in and late clock-out, helping you stick to planned costs. This means you never pay for unnecessary OT and can better optimise your labour costs.
Real-Time Team Visibility for Better Management
With all data reflected in real-time, simply open StaffAny to see who is present (or late) in real-time!
Auto-Consolidated Timesheets Like Your Own Virtual Assistant!
Auto-Consolidated Timesheets with All The Data You Need
Ditch Excel, manual transfers and eyeballing of timesheets! StaffAny automatically cleans clock-in data, works out discrepancies between schedules and timesheets, and calculates OT. This means you just need to take a look and make any edits. Managers can also easily track absence and lateness overtime.

Reduce Pay Discrepancies with Timesheet Transparency
With StaffAny, staff and managers are connected on the same platform. This means both see the same real-time timesheet information, with all edits recorded, reducing end-of-month pay discrepancies.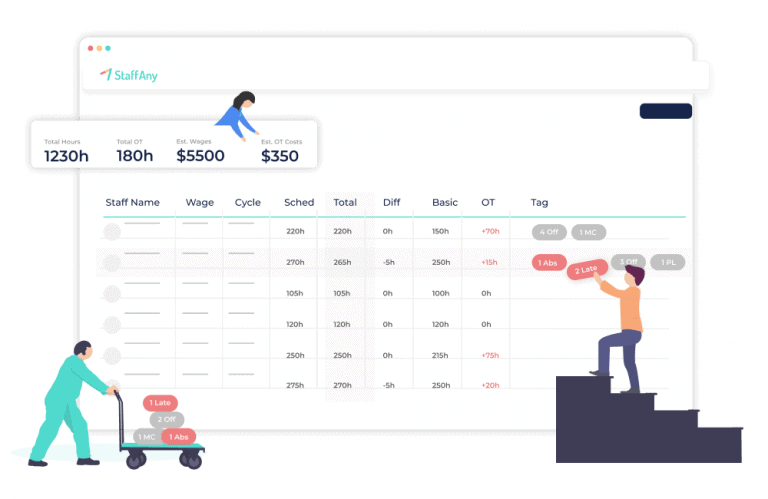 Complete with Leave Management
Easy Leave Application & Approval
Staff can easily apply for leave while managers can approve it within StaffAny.
Managing your team's leave on the cloud means that all records are easily accessible and accruals are calculated automatically. With leaves synced across your operations, never schedule someone on leave or miss out on a leave record in your staff's timesheet.
The days of worrying about additional costs and discrepancies are gone.
Gain Confidence to Scale your Business
The Start Up plan saved us an incredible amount of time, from manually inputting details into excel spreadsheets, counting the hours to ensure accuracy and matching the clock-in hours.
It also saves us the massive headache of having to think through how to plan with information displayed cleanly and accurately in just one place.
I highly recommend small businesses take advantage of this to increase their productivity and lessen their mental strain!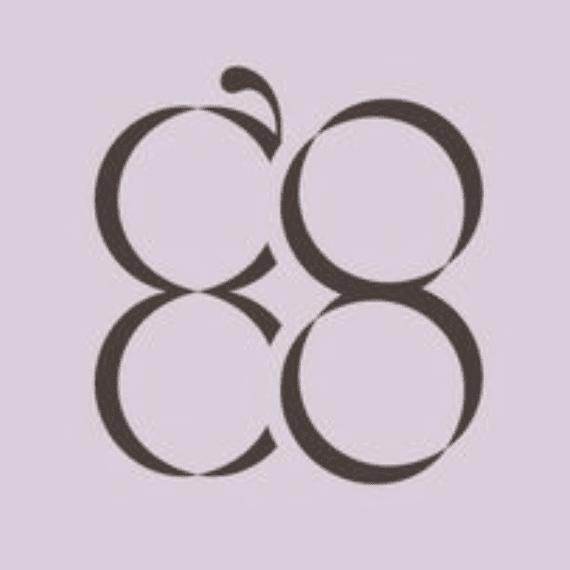 Wei Jian, Owner
Covet Coffee
Simplify Your Shift Work, For Free.
Gain business visibility, staff accountability & reduce cost of operations, for free.
No usage fee for up to 25 staff