Create your schedule
in minutes
Trusted by hundreds of businesses. Perfect for teams managing hourly workers.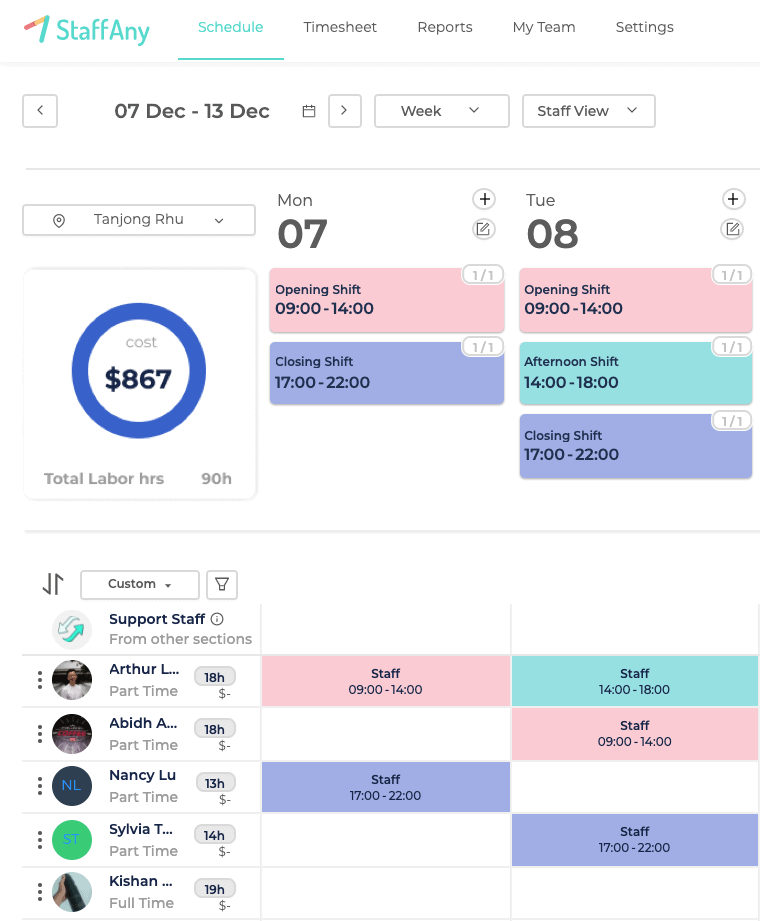 Get The Info You Need Easily
Easily check leaves/MCs, and click to easily request part-timer availabilities. Assign shifts easily and once published, your entire team is notified via the app.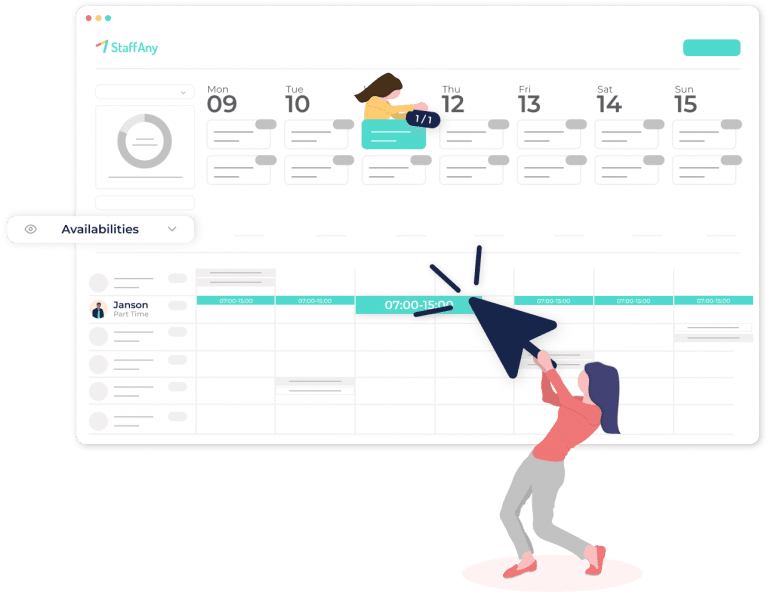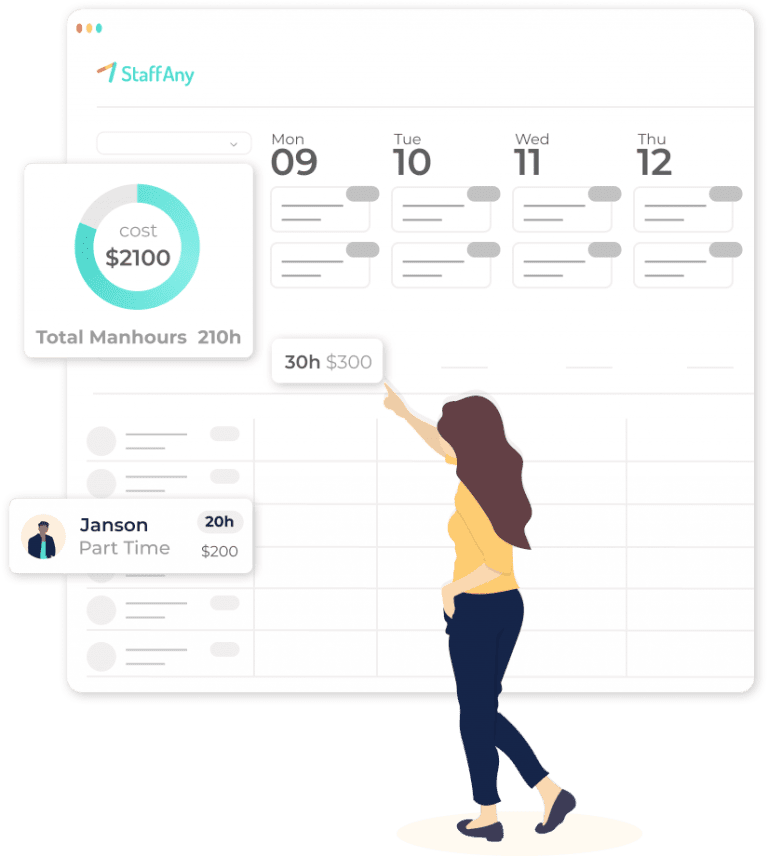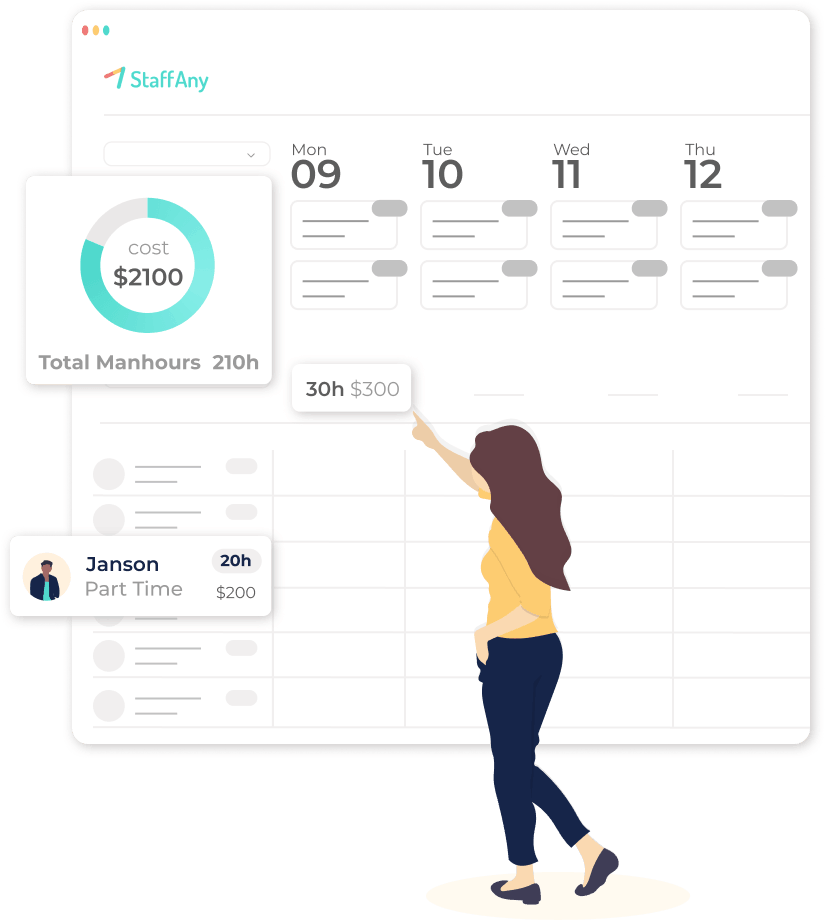 View labour hours & costs as you schedule
Hit cost targets and maximise profits! With our smart cost wheel, know how much labour costs you will incur from your schedule.
Things change, that's okay!
Edit shifts on web or mobile. We'll update your team once changes are made – everyone's kept in the loop.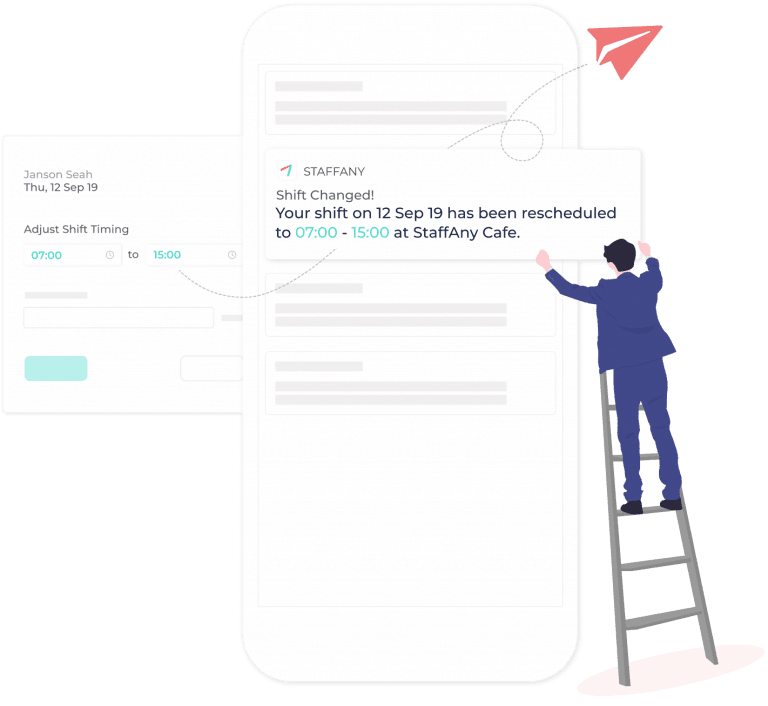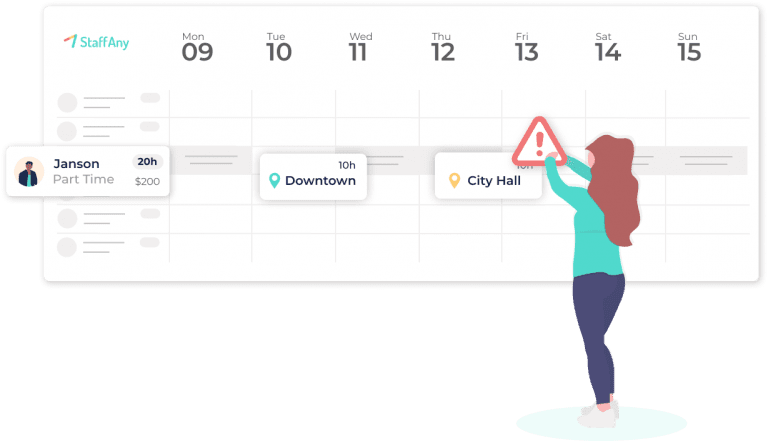 Multi-outlets?
No problem
Reduce Errors, Maximise resources
StaffAny highlights clashing shifts for you: no double-scheduling of staff in 2 different locations.
You can also assign staff to another outlet when required. All clock-in data neatly tracked, no mess!
Live at your
favourite concepts
Restaurants and Retailers
Hear it from our customers
The app makes the planning of my weekly schedule so much more convenient and faster. Informing my staff about their schedule is also just done by a click of the button!​
StaffAny is incredible easy to use. your business would have no problem integrating StaffAny into your current workflow. On top of that, StaffAny has stellar customer service who are there for you every step of the way
StaffAny Scheduling: Simpler, Faster, Better
Frequently Asked Questions