Free Template: Performance Appraisal that Helps Staff Stay Motivated
StaffAny now provides template for the performance appraisal process. You can use it as a performance review example in your business organization.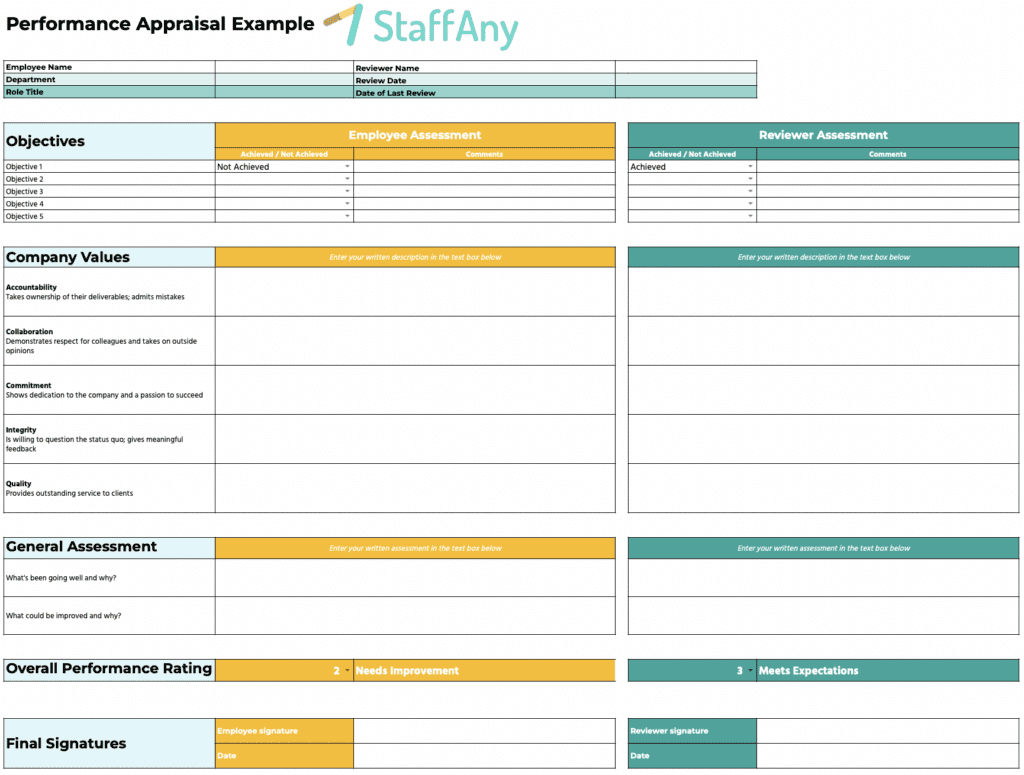 What is Performance Appraisal?
Appraisal is one of the oldest approaches to assessing something or someone. According to the Harvard Business Review, appraisal methods can be dated back to the US military's "merit rating" system, which was created during World War I to identify underperforming individuals for discharge or reassignment. In the early 2000s, organizations used performance appraisals primarily to hold employees accountable and to allocate rewards.
Performance appraisals are important for companies to do in order to know the extent of the development of employee performance over time. Good performance is rewarded, underperformance triggers action to address the problem.
7 Challenges in Effective Performance Management
According to McKinsey, there are at least 7 challenges in implementing effective performance management.
Metrics: The metrics a company chooses should actually drive the desired performance. Otherwise, work staff will not see the value of why the metrics are being used.

Targets: Choosing the right targets is both a science and an art. If they are too easy, they will not improve performance. If they are too difficult, staff will not try to achieve them. The best targets are achievable, but with a healthy element of stretch.

Transparency: In the best performance management systems, the entire organization operates from one verified version of the truth, and all employees understand the overall performance of the organization and how they contribute to it.

Relevance: Relevance refers to the importance and significance of your topic to your group.

Dialogue: Performance management will not work without frequent, honest, open, and effective communication. Metrics are not passive measures to gauge progress, but rather an active part of the day-to-day management of the organization.

Consequences: Rewarding good performance may be more important than penalizing poor performance. Most companies have various types of formal and informal recognition and reward systems.

Management Involvement: Active management involvement can encourage trust from the staff. It also makes the relationship between the two more humanized.
But with appraisals, performance management can more effectively run in a business organization.
Do you find it useful? Share it with others and let them know how you make your performance appraisal for your team.
StaffAny has helped companies across multiple countries in several other ways.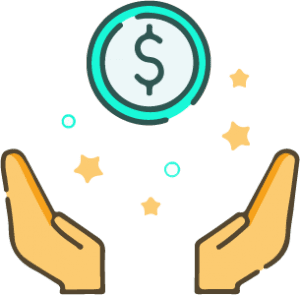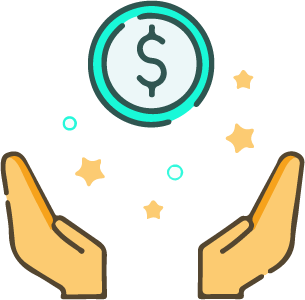 Up to $24K annual labor cost savings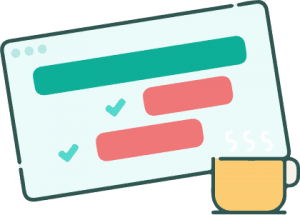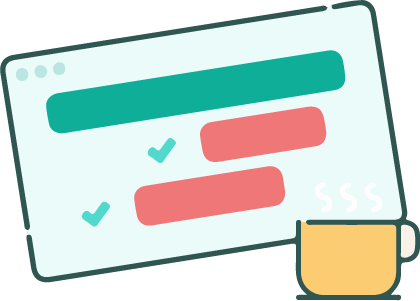 50% faster timesheet consolidation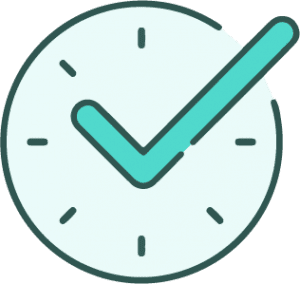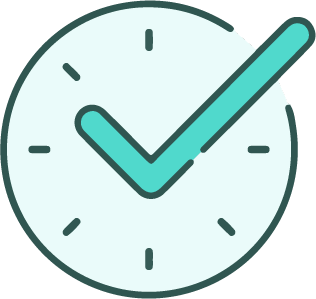 30-40% decrease in staff lateness
For Owner/ HRs Who Want Better Cost Control
Our labor cost calculator automatically updates you on weekly labor costs based on your schedule. Take control of your labor costs to optimize and achieve your target manpower budget. Lower your operating cost to increase your take-home profits. Save as much as up to $24K annually.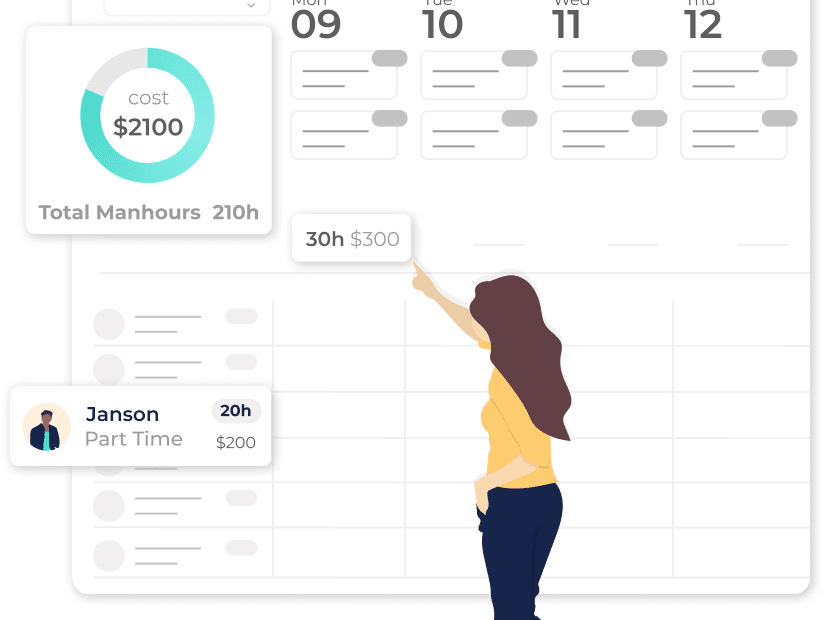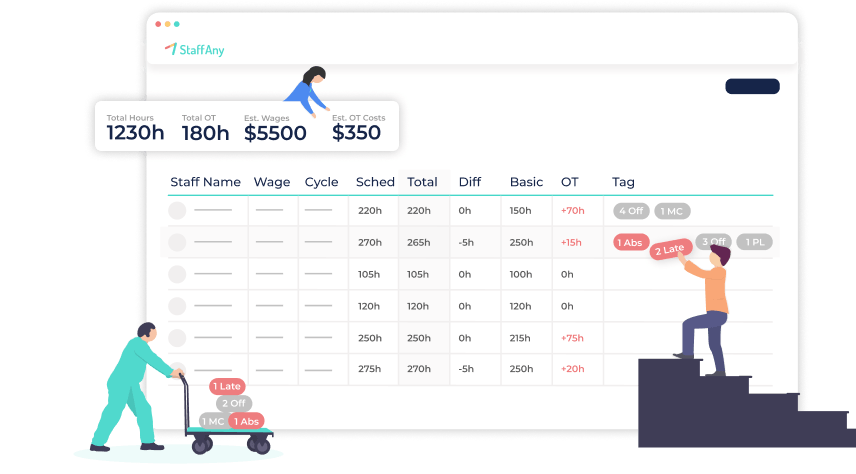 Modern Time and Attendance software with features that empowers you with real-time visibility and decision-making abilities, resulting in efficiency, cost savings and faster timesheet consolidation, as much as 50% faster.
More Punctuality, Increasing Efficiency and Better Control
Our time clock sidekick automates rounding, early clock-in prevention, late and overtime prevention, and auto clock-out to help control your budgeted costs. Decreases staff lateness by 30%-50%.
Frequently Asked Questions
According to Indeed, regularly involving employees in the performance review process can lead to more engagement and a desire to stay with a company long term.
Based on the definition by BDC, performance appraisals are based on the employee's progress against goals set once a year with his or her manager. Usually, employees and managers will have check-ins throughout the year; at the end of the year the manager assigns an overall rating.
Atlassian defines constructive criticism as a balanced critique of a person's performance by recognizing both the positive and negative aspects of their work, as well as appropriate steps to improve it.
Companies in various business sectors typically conduct formal appraisals on an annual or quarterly basis.
Performance appraisals need to be shunned when they deflect employees' attention away from their work. According to Forbes, one of the most toxic aspects of the backward-looking performance appraisal paradigm is that even though we are there to counsel and guide in the moment, we still hold the employee solely responsible for their mistakes rather than learning from the experience.
The human resources department takes a pivotal role in designing and implementing performance appraisals. In many cases, the HR team even stands as a liaison between the functional head or appraisal authority and the employee.
Going Extra Miles with EngageAny
Do you need more than just a performance appraisal template? Do you want to provide encouragement and recognition that can keep employees happy and increase workplace engagement? StaffAny now presents EngageAny, a product that will help you create performance-based rewards that accurately incentivize your employees based on their achievements.
Click here to learn more about EngageAny