Track Time Easily
From Clock-In to Timesheets
Tracking clock-ins at one location or different locations in a day? Choose your preferred secure method: Wifi, Geo-fence or GPS.
With your staff clocking-in on their mobile devices — no need for expensive hardware!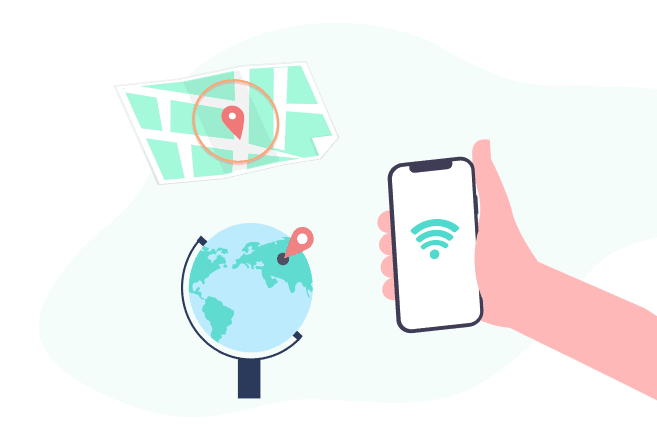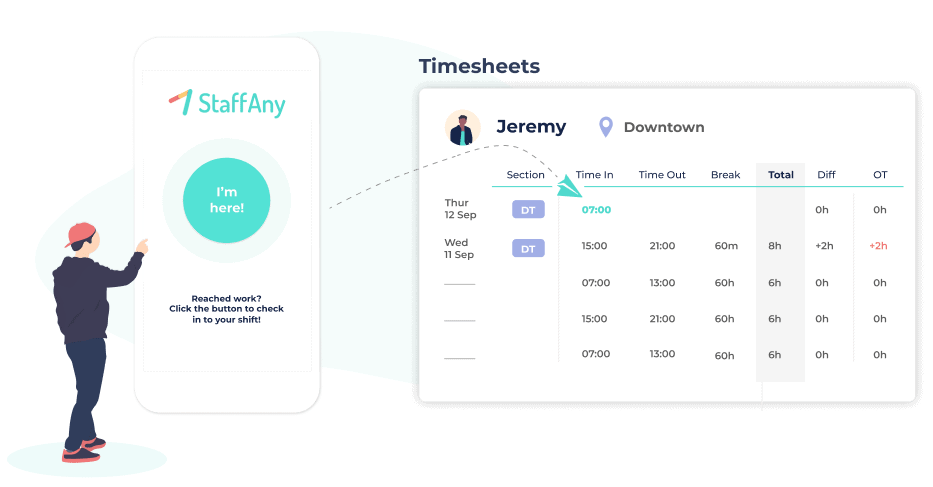 Access the latest data anytime
Manually transferring data from paper, punch cards or biometrics? No more.
Once someone clocks-in, StaffAny reflects this instantly on your timesheets. Don't wait till the end of the month to process them!
Simply edit or adjust work hours. All edits recorded for 100% transparency!
With StaffAny connecting HR and your team, everyone sees the same records. Less disputes for a smoother payroll.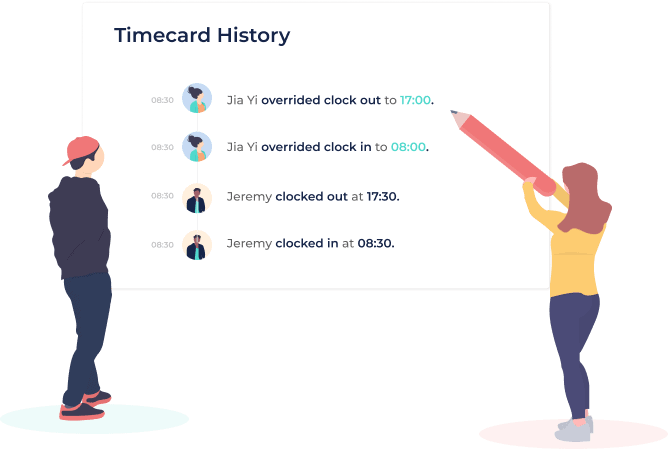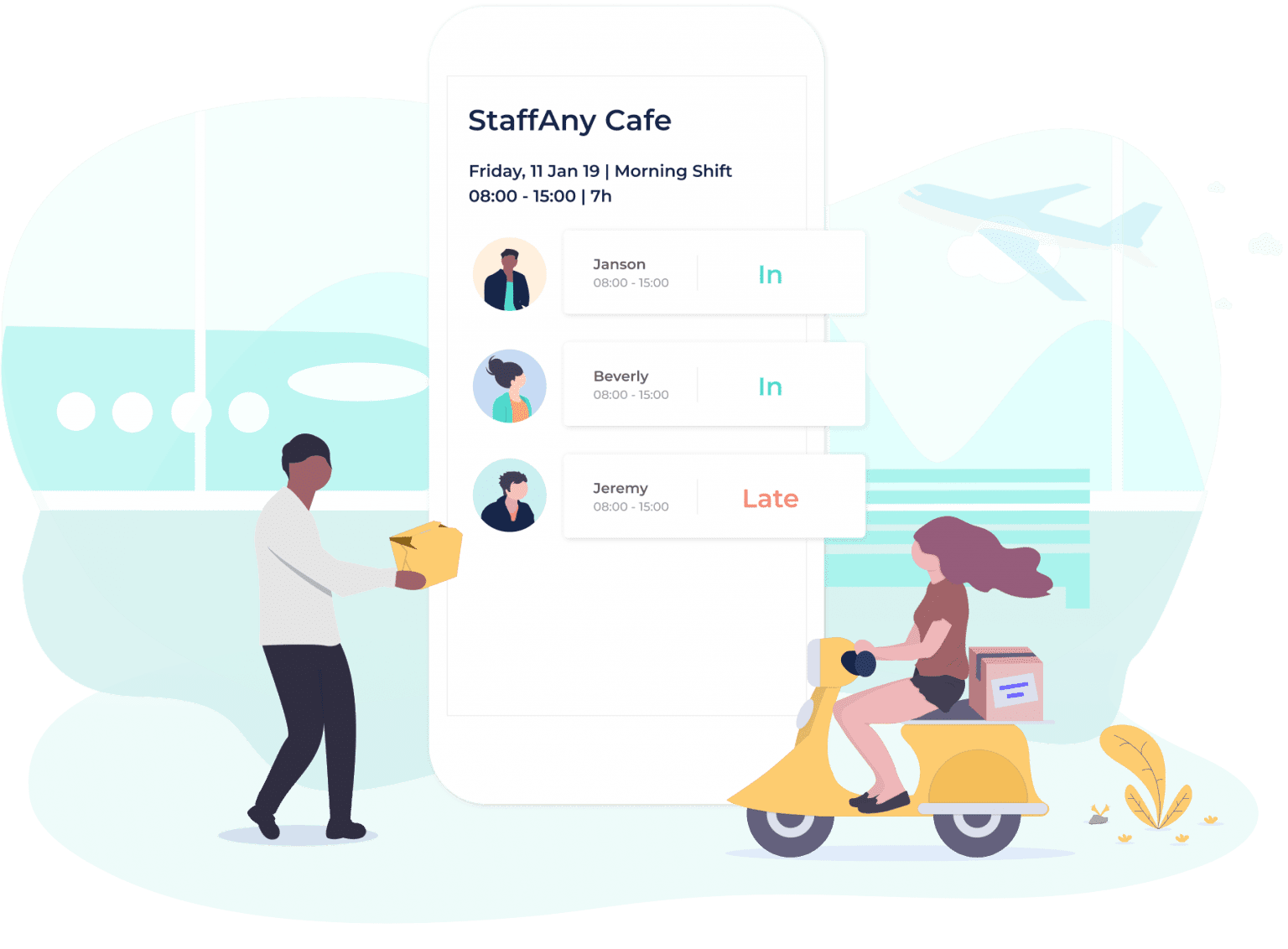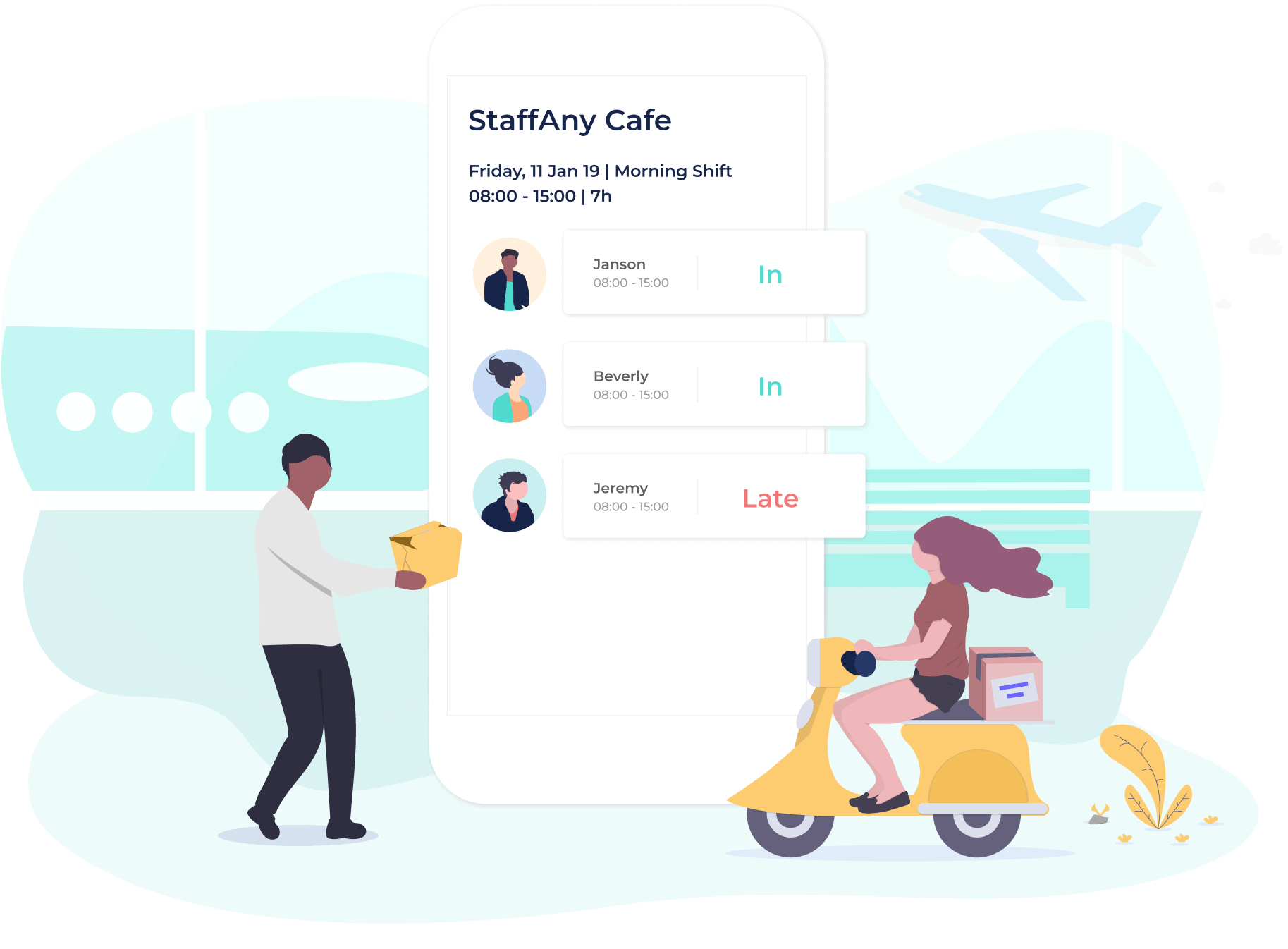 Check on the team On-the-go
With StaffAny's mobile app, you can easily see who is in or late – from anywhere. Easily edit timesheets on mobile too.
Hear it from our customers
StaffAny's timesheet is really powerful. It gives us clean, and real-time information which reduces Payroll & Accounting time to 3 days to 3 hours.
StaffAny is incredible easy to use. your business would have no problem integrating StaffAny into your current workflow. On top of that, StaffAny has stellar customer service who are there for you every step of the way
As we continually expand, we needed more visibility of the ground and better automation. Our favourite StaffAny feature is the ability to have more accountability in our outlets and automated timesheet consolidation.
StaffAny CICO: Start Free Trial Today!