ALL-IN-ONE TEAM MANAGEMENT
Manage your Employees with our Startup Plan
Manage schedules, timesheets, communication and more with our Start Up plan!
Live At Your Favourite Restaurants and Retailers
We are here to help you scale easily
Track time easily and accurately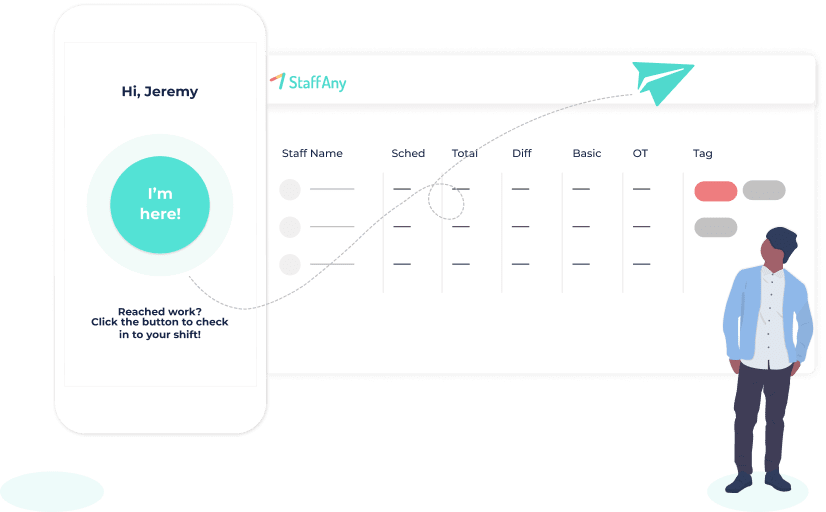 StaffAny's smart time attendance system tracks actual worked hours through smart matching, auto-clock out and unauthorized clock-in prevention.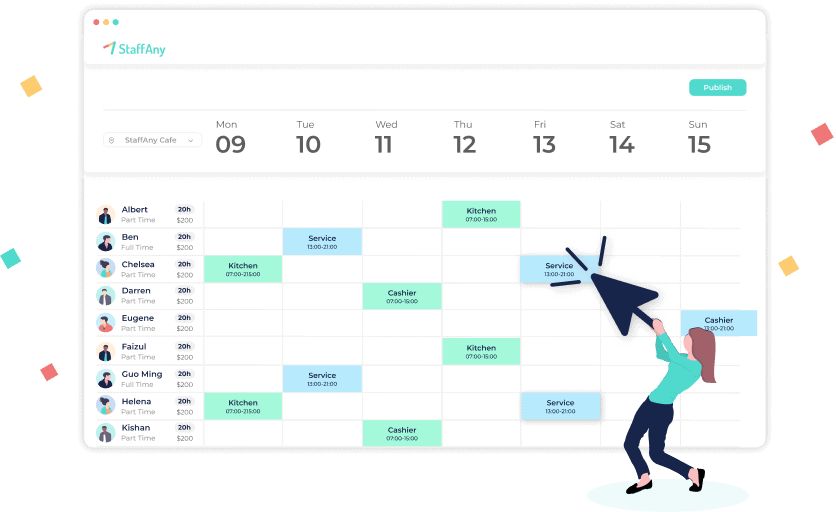 Create schedules with reduced operational cost, and let your team know when they are working instantly.
Connect better with your team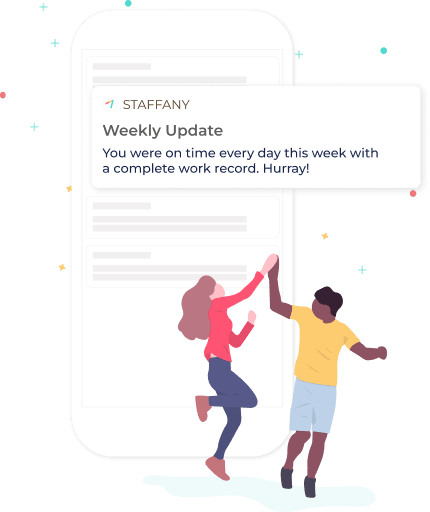 Encourage better team performance through employee engagement and reminders before scheduled shifts.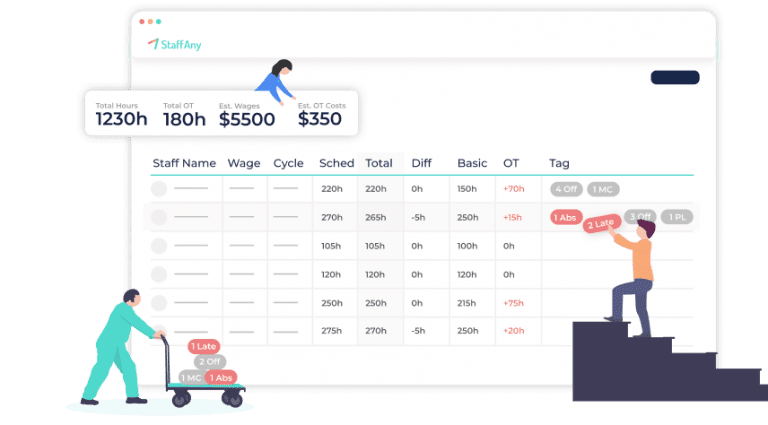 Automatically clean clock-in data, calculate overtime and solve scheduling and timesheet discrepancies.
Complete with leave management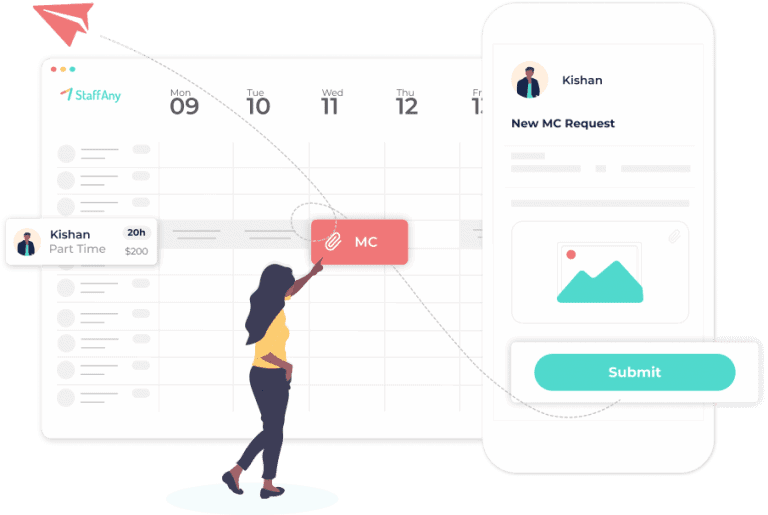 Staff can easily apply for leave while manager can approve it within StaffAny. All records are easily accessible and accruals are calculated automatically
The days of manual work, high costs and discrepancies are gone
No usage fee for up to 25 staff
The Start Up plan saved us an incredible amount of time, from manually inputting details into excel spreadsheets, counting the hours to ensure accuracy and matching the clock-in hours.
It also saves us the massive headache of having to think through how to plan with information displayed cleanly and accurately in just one place.
I highly recommend small businesses take advantage of this to increase their productivity and lessen their mental strain!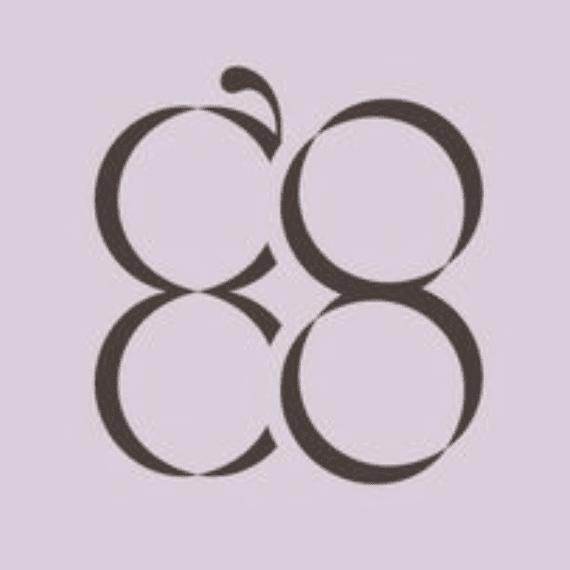 Wei Jian, Owner
Covet Coffee
Streamline your operations with our startup plan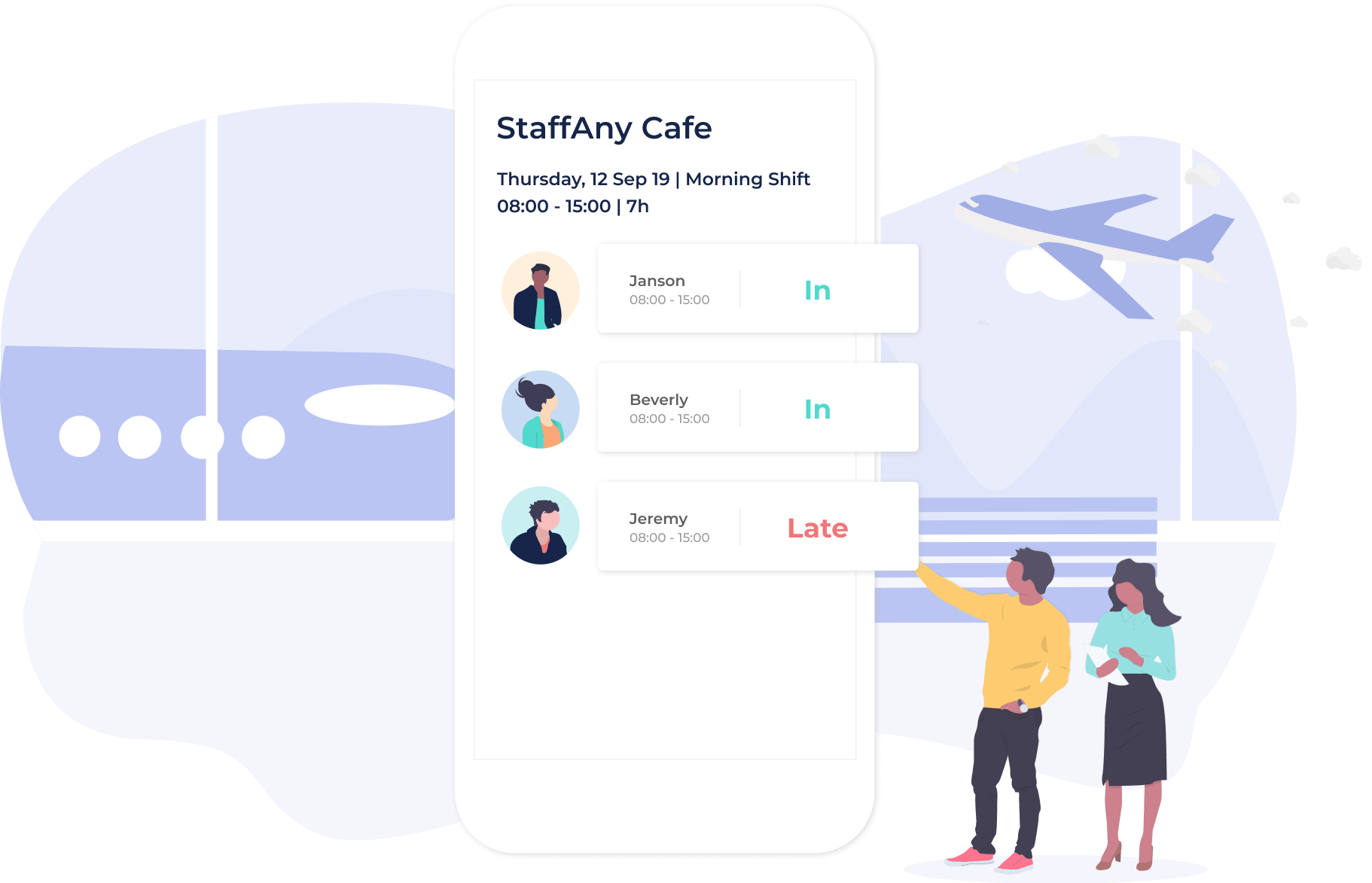 Monitor staff clock-ins and work history records in real time and on the go.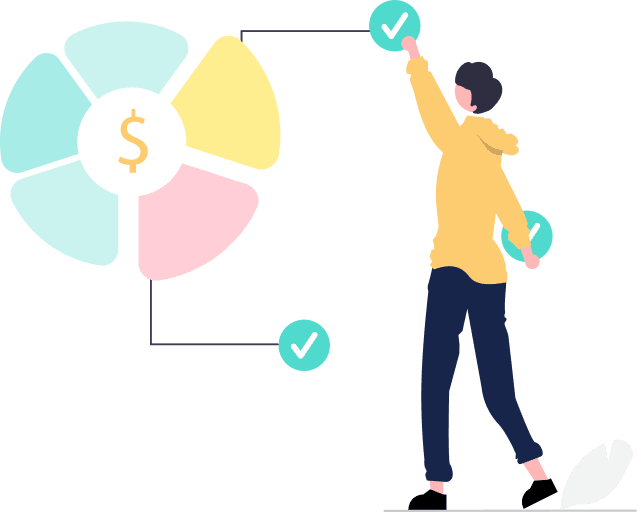 Ensure staff schedules are within the labour budget and do away with discrepancy errors.
Real time team visibility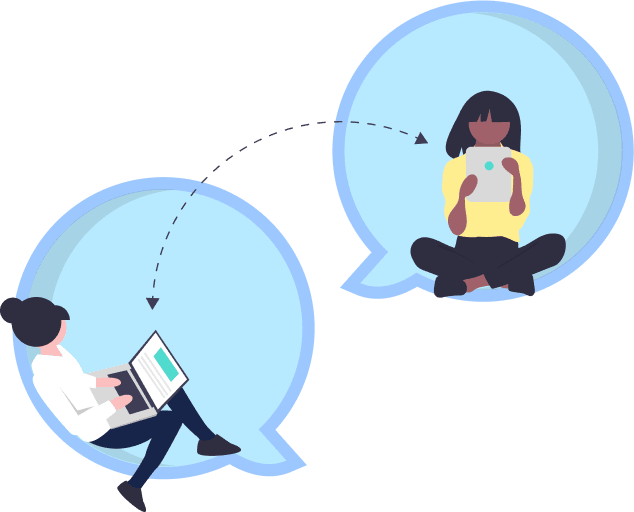 Get access to schedules, timesheets, reports and manpower costs in an instant.