Thought time & attendance
We thought so too. Biometrics, excel sheets and punch cards are alright but why settle?
StaffAny CiCo (Clock in, Clock out) is a new mobile app that
simplifies clock-in for staff, and time & attendance for managers.
*For all sign-ups before 31st July 🙂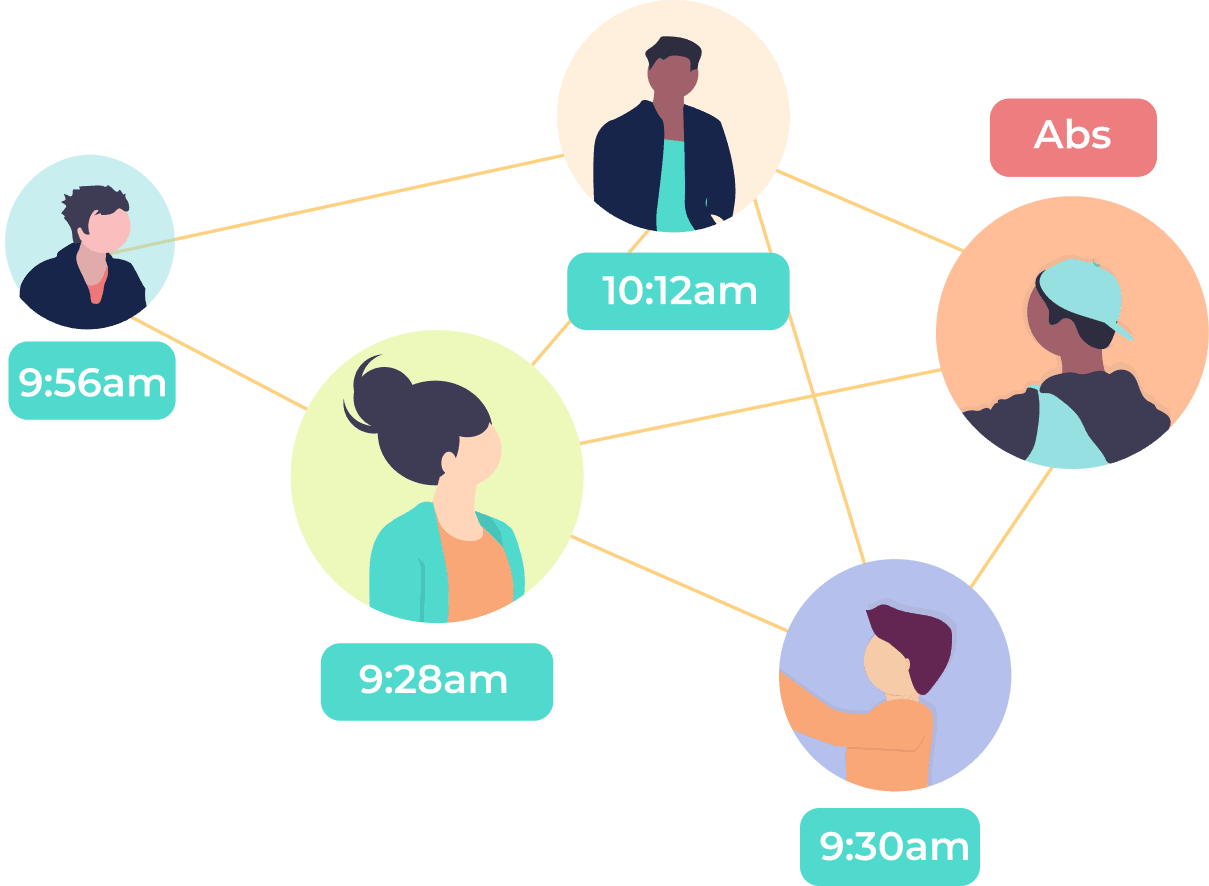 Track and record work hours and clock-in locations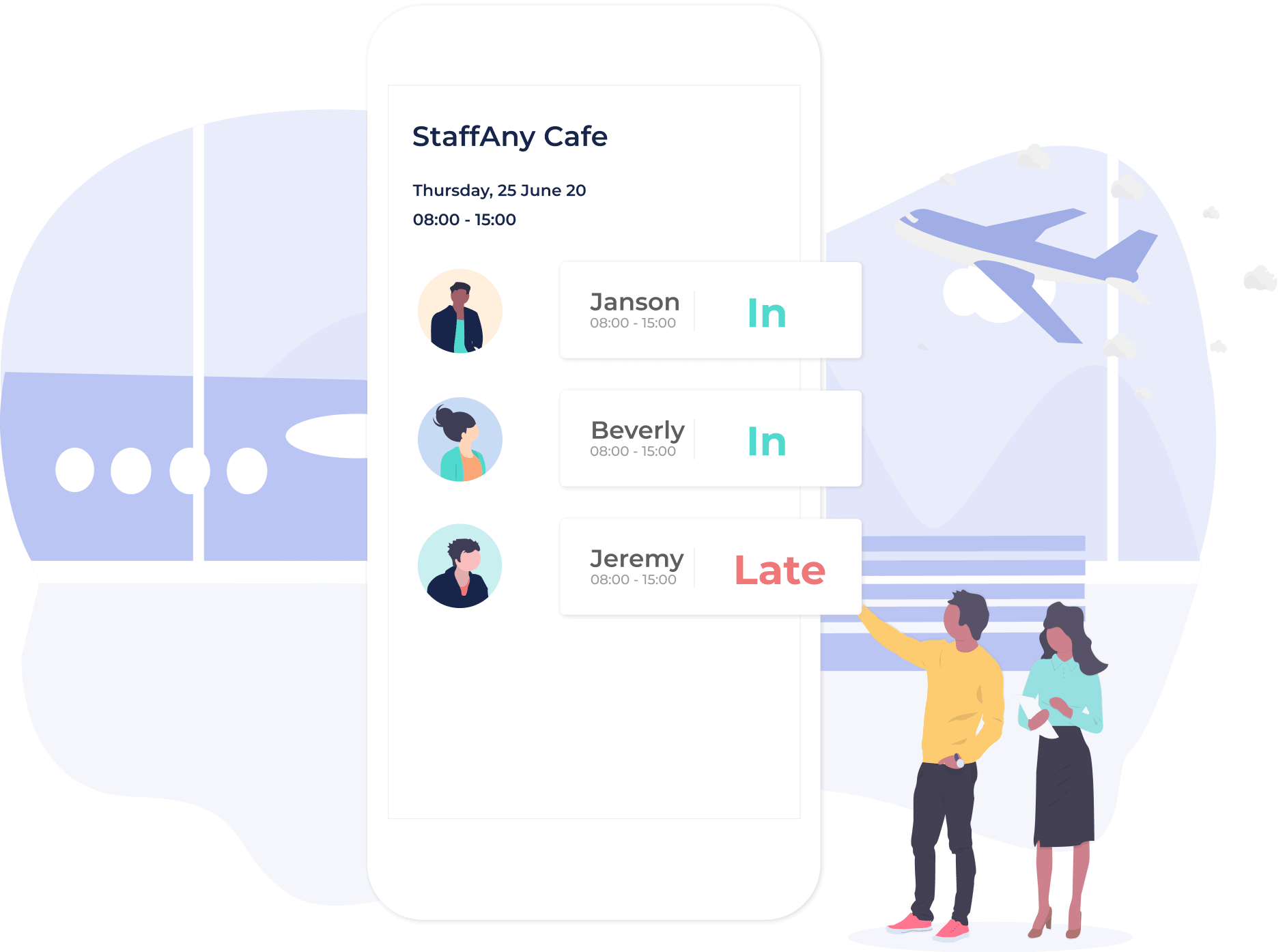 Real time visibility of your team, on the go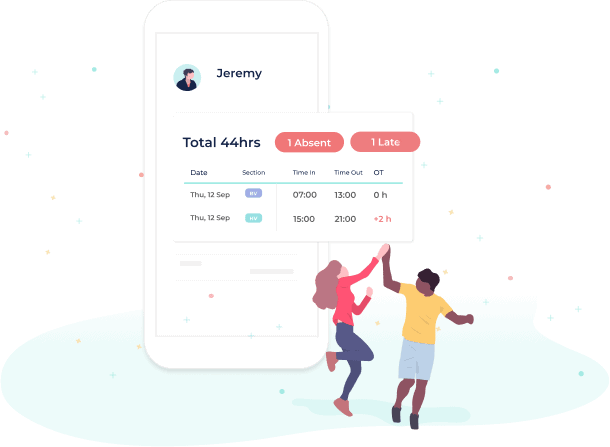 No more manual work – everything's digitised!
Simple for staff and managers alike 🙂
1. Contactless,
Easy Clock-In
Staff sign in with the tap of a button on their mobile device. Contactless and zero hardware required!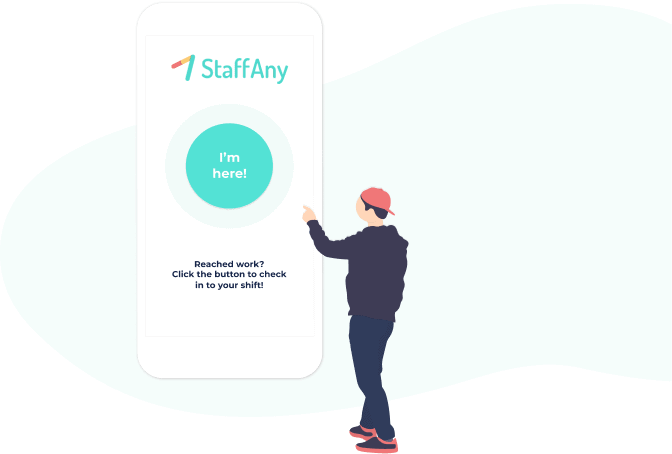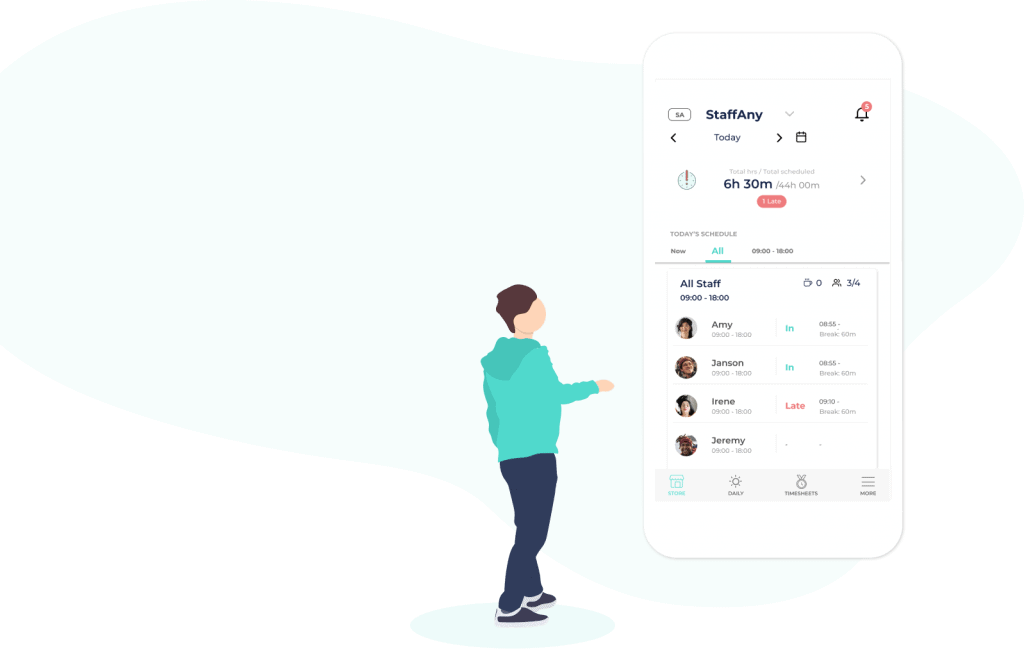 2. Real Time Updates from Anywhere
Managers get to see in real-time who is in or late (whether from office, home or… the beach!) 
3. Export Timesheets Immediately
Verify and export staff time & attendance, anytime, anywhere!
 Cloud based system; set up within minutes.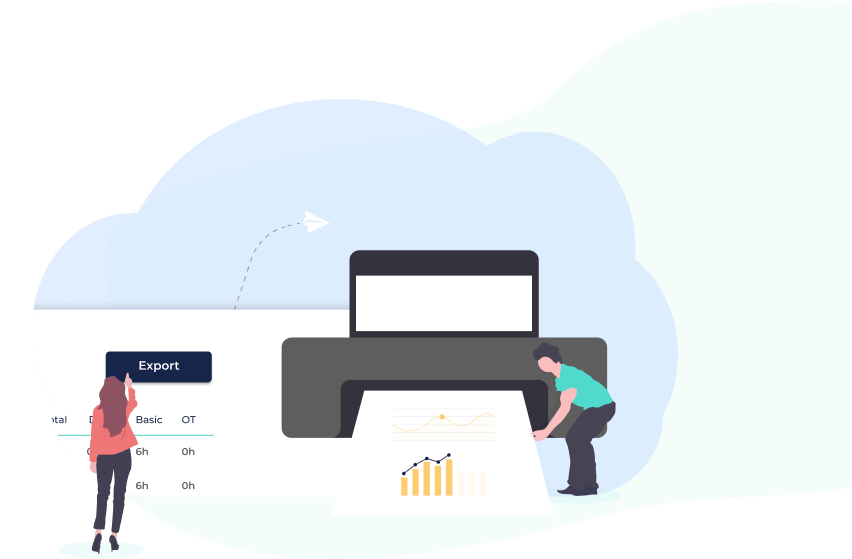 CICO's simple to understand and fuss-free!
Thanks StaffAny team for the wonderful sharing 👍
CICO works perfectly and it's user-friendly.
Our staff are young and they find it easy to clock in and out.
Super Awesome App,
it be a waste not to get on it!
Let StaffAny CICO replace your current methods, for free!