While starting a restaurant is exciting, it's also time-consuming and one of the hardest businesses to succeed in. 60% of restaurants fail in the first year they launch.
Before you ever make a dish for your customers, you need to spend a lot of time figuring out every detail of your restaurant. From the restaurant startup costs, kitchen appliances and menus to floor plans and staff selections, the planning stage is the most crucial part of the restaurant business.
What is the cost of starting a restaurant?
The average cost of opening a restaurant is around $425,000, which is already 15% above the projected budget of the owners, as a survey suggests. Before the business even starts, overspending turns out to be a significant problem for startup restaurants. Your restaurant startup budget may seem quite generous at first, but it doesn't take too long to fall short.
What should you do then? Well, in this article, we are going to discuss 5 things that most of the startup restaurants overspend on. This might help you to manage your budget more wisely, helping your dream restaurant business come true.
---
Here are the 5 things that startup restaurants typically overspend on:
1. Kitchen equipment
There are various types of essential equipment without which you cannot run a successful restaurant. For your brand new restaurant, you would preferably want to purchase new and unused equipment. However, that is not always the smartest option when you are setting about your restaurant. Remember, you need the right equipment, but it doesn't have to be brand new.
So what is the alternative? Well, chances are that you can get great deals on second-hand equipment – probably from out-of-business restaurants that overspent on it.
However, going for a cheaper alternative does not mean compromising with quality. It is a good decision to consult with a restaurant-equipment financing company. An experienced, reputable financing company can provide everything that a startup needs to set up the kitchen. Moreover, when you know the monthly expenses, you are less likely to overspend.
2. Food budget
The food budget is the cost of all the raw materials used in preparing a dish. Ideally, the food cost should be around 30-40% of your menu price, but many startups often overspend on its food-cost. To avoid overspending on the food cost, the first thing you should do is to interact with local farmers and wholesalers and establish an association with them to lock in prices. It is always a better option than buying the materials from an expensive fancy food vendor or supermarkets.
Identify the areas of waste. Pay attention to how much food comes back to the kitchen on average and calculate them to re-examine portion sizes. If you reduce the portion size of an item but keep the same price, you would not only avoid wastage but at the same time, gain some profit as well.
Also, do not overbuy the ingredients and other materials. Calculate the amount you need to buy and reject the idea of having your refrigerator always stuffed. What is the point of buying extra food if you have to throw away things you have paid for when things aren't working out as planned?
3. Sales and marketing
It is also a common practice among startup restaurant owners to overspend on marketing. Sometimes many of them believe that their instincts are more valuable than hard data. Without any idea about sales and marketing, they jump out of their seats only to find themselves at a loss.
You should always conduct proper market research before you go for a promotion or advertisement for your restaurant. It is not a good idea to go for lavish posters or dazzling advertisement-banners for startups. Instead, use the internet; write blogs, login to social media sites to promote your business. Most of them will cost you nothing.
While TV ads are very viable in terms of promoting and marketing, it is a good idea to wait for your business to grow a little if you are starting up. Print out leaflets and distribute them in public places and public transport if you want to keep your advertising costs low.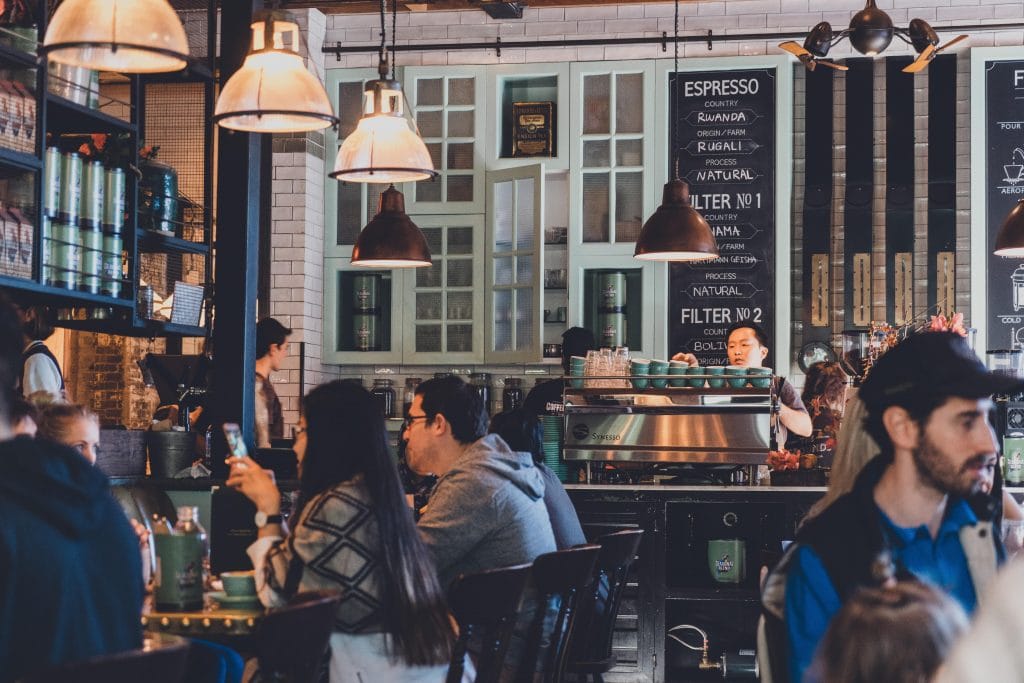 4. Decoration
Do not become transfixed by expensive restaurant decor ideas. Owners starting up a restaurant often assume that a gorgeous ambience for the customers would do wonders and hence, they do pay a lot for decoration. However, it is very far from the truth. Customers love decorations, indeed, but they come to your restaurant for food. If you overspend on decorations, your budget might fall short, and that can affect your business negatively.
So, what's the suggestion? Don't go for expensive artworks or gorgeous chandeliers. Instead, decorate your restaurant with inviting colours, soft lighting, and eye-soothing landscapes.
5. Technology
In a world where technology can be found everywhere, you cannot leave it out of your business. However, too much high-tech configuration can dwindle the financial stability of your restaurant.
How? If you are starting your restaurant and planning to make it technologically advanced with concepts of 'Bluetooth temperature sensors', automated purchasing tools, and tabletop tablets in your mind, you would need a tremendous amount of money for setting it up. In addition, you have to pay a considerable sum of money for their maintenance.
You have to be realistic and decide how much you should spend on technology. If you really want your workers to take orders, not in pen and paper, but on an Ipad, try to consider using a model of earlier versions. Moreover, if possible, try to buy some second-hand products which are widely available in both the offline market and online.
---
If you become more practical in making choices regarding your expenses and invest money wisely, your restaurant would not suffer any major financial crisis. Having said that, the development of a newly established restaurant depends on many other aspects, such as the quality of the food, customer service, the location and the like.
No restaurant becomes great overnight. You have to market your place, attract the crowd, and get people to come back for more. Do not expect immediate profits for at least the first six months. It is wise to set aside some capital to put towards unexpected expenses. If your business goes well, you would have enough time for experimentation and adding new features. Till then, it is crucial to invest your money wisely and keeping some capital in reserve for any unexpected necessity.